Caucus is destroying the movie industry – Pa Kasunmu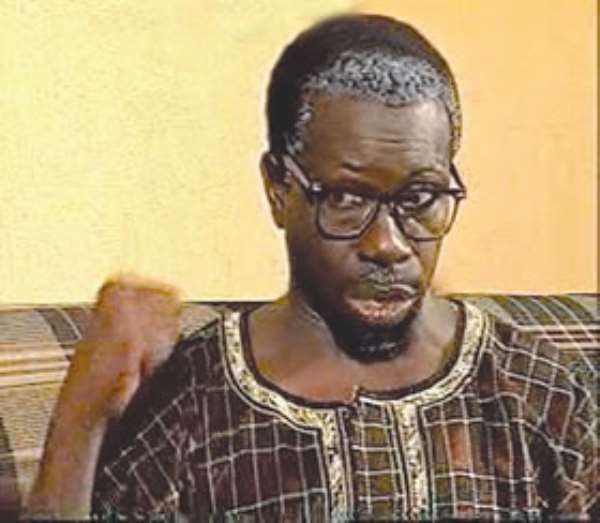 He has spent about 42 years in the make belief world so Kayode Olugbenga Odumosu aka Pa Kasunmu needs no introduction.Having featured in over 120 Nollywood movies, the role interpreter is still counting and has continued to be a source of inspiration to younger artistes.One of his latest works is Ghetto Dreamz;a movie that mirrors the life and times of the late rapper;Da-grin. In this interview with SUNKANMI OGUNADE, he reveals the pains and gains of the industry.
Exercpts.
How did you start?
I started as far back as 1968. I started through the popular Chief Aina Olumegbon, it was called Aina Olumegbon concert. I never believed I would take it as a career. I acted my first film when I was 15 and I started with stage
How has your journey through theatre and film been?
I must say that it has been difficult. The industry has been treating me well and I have also decided to do my things my way. The industry is another world on its own. It is a place where you encounter different kinds of things and if you do not watch it, you may be carried away. I have been maintaining my brand from the onset of this career, people have come to accept the Pa kasumu brand, and I hope to continue until I get to the climax, which I still believe I will achieve. The industry has been challenging and hectic I must confess but for the passion and unique enthusiasm, you want to do more.
You have a very deep voice.One would have expected you to also launch a career in voice-over artist?
(Laughs) well, I can switch from the sonorous type to the soft and light one if I decide to. It's a talent endowed on me by the Most High and I thank Him for that. I will think about it all right. (Laughs)
You seem restricted to the Yoruba movie world, why have you ignored the English movies?
Well, I spent just two years with Chief Ayinla Olumegbon and I left for the English world like we call it here. I was acting movies until 1992 when I then decided to join the ANTP (Association of Nigerian Theatre Practitioners) and when I switched, many were not sure if I was a Yoruba man because I always featured in English movies then. People like Jide Kosoko advised me to show to the world that I could speak Yoruba well. I have been mixing with the English world. My first English movie was 'Ruth' and it was a huge success. I was the production manager and I played the role of an elder and from there, the rest was Yoruba. For example, I featured in Femi Lasode's Sango, Waiting For The Hangman, Professional Bachelor and the rest of them. And I spoke in English. After that, I have been addicted to the Yoruba world and it has been pure fun for me.
Belonging to a caucus is on the high side in this industry, what is the cause of this?
I must say at this point that it is really affecting the industry. People now find it interesting to form caucuses and when they have any movie to produce, they call their clique members. It is really destroying what the movie world inaugurators have laid down. The industry is dying due to the act and something must be done before it gets out of hand. Many dreams have been shattered; due to the caucus thing. The main cause of this is greed and most of these people are self-centred. Most people have the talent but because of the useless acts and unethical attitude, many have been discouraged and ripped of their confidence. This act should be ignored and sidelined.
Do you have any movie produced to your credit?
In 1993/94, I produced a movie titled Madaru. I used my money to produce the movies and in the end, I did not make any money. The marketers have destroyed everything now and it is no longer profitable to make money in the movie world. I am working on a movie right now the working title is 'Mumirele'and I almost done with the necessary scenes in the movie. It is going to be a block buster and I must say that Nigeria will accept the fact that movie makers have gone back to their drawing board and the different will be effectively felt.
Most of the Yoruba actors are not wealthy, what is the cause?
It is due to the fact that, we believe in helping ourselves instead of doing things the professional way. When an actor is supposed to charge the producer a normal price, they get to receive stipends because of the 'padi padi' relationship. It is affecting seriously and has destroyed many people. Most times when you see the same face doing the same thing, people automatically believe they have arrived but on the other hand, it's not like that. We do not accord with the business rule in this industry .Another problem is the caucus thing. If you do not join them to do what they do, you will not make the right money at the right time. It's as simple as that. No remedy to that cause. That is why you see most of the actors living below average. I am not wealthy but I thank God for my life. It has been fun and challenging.
Are involved in the ANTP politics?
Nothing in my life will make me get involved in politics. It is not worth it and it can become a major distraction if you do not watch it. Some people have struggled to impose a political post on me. I will always dodge my way out. Many of these blood-thirsty individuals end up killing other beings to emerge winners. It is not done that way and should not be supported. This life is worth more than a political post. Many people are desperate and wicked. I will never get involved in politics. It is a very dirty game as we all know. A place like the movie industry is not a good avenue for politics when it comes to my school of thought. Most of them in the end emerge the winners and all they get to do is steal money. It's not called for, my brother, and should not be encouraged. I will never tell any of my friends or family members to be involved in the dirty game.
Are any your kids following your footsteps?
None of them for now is planning on following my footstep. My first son who is getting married very soon did not follow my path. I will never impose it on my kids to follow my footstep. I will always tell anybody to look for what gives them joy and they should follow it up with all their energy. It will pay in the end because; it is simply what you like doing.
What ared your future plans?
Mine is to struggle to achieve what I must achieve. God is the one that can decide that. I just pray He keeps my life till anytime He wants.
Some movie producers in this country say they commit up to N30 million for their films. Is it worth it?
I don't know for most of them because I tend to wonder where they get such amounts from and in a country like Nigeria, will they get the money back? I just don't know myself. It is good to shoot movies with huge amounts but they should be clever in so doing and another thing is that many would claim to the entire public that they will be producing a film worth N50 million and they have not spent N500,000. When the movie is finally done, you would begin to wonder if they spent N200,000 to produce the movie. They media hype there productions and in the end, they disappoint there fans
Advice for young, aspiring actors?
Don't put money first, let them know you are good and they would come after you. Believe you can achieve what you want to achieve. Life is beautiful and you can become anything you want to become.
How do you unwind?
I just look for a wonderful spot in my house and I sleep. I most of the time sleep well to regain my lost energy. I just sleep and eat good food. That is how I do my own thing.
You have been scandal free, what is the secret?
I have just being myself and it has been working for me. I don't look for trouble. I do what I am supposed to do at the right time and at the same time, I have not been greedy. I have always been humble and accessible. I live life like it's going to end tomorrow. Life is simple; you should not take it hard on yourself.
How would you rate the Nollywood industry?
I will give it a 5/10, it getting better and the sole called leaders should assist in the development and not just swallow money. They should decentralise Nollywood so that talented individuals will be giving a chance to achieve what they have always dreamt of.