Fuji Exponent Alhaji Bayo Akanni Ojuyobo (Irumole Arabambi) Critically Ill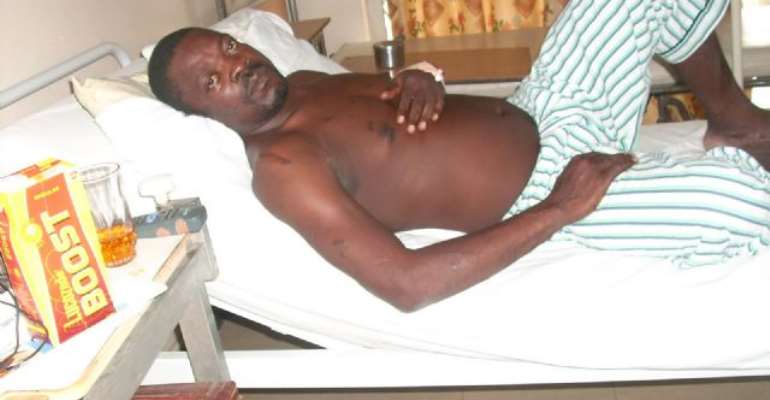 These are definitely not the best of times for top Fuji musician, Bayo Akanni known in the fuji circle as Ojuyobo. From what we were able to gather from very reliable source, the fuji exponent is presently battling with a heart related disease. We were told he has since been ruched down to Duro Soleye hospital on Allen Avenue Ikeja, Lagos.
We were able further on a fact finding mission to check if this story is true and from what we found out at the hospital, the once fat and chubby musician was not recognized as he was practically the opposite of his usual self as you can see from this picture taken live at his sick bed.
The artiste is presently receiving treatment and ask all his fans and Nigerians as a whole to pray for his quick recovery. At our end we wish Ojuyobo quick recovery.