My experience as Dagrin's girlfriend – Doris Simon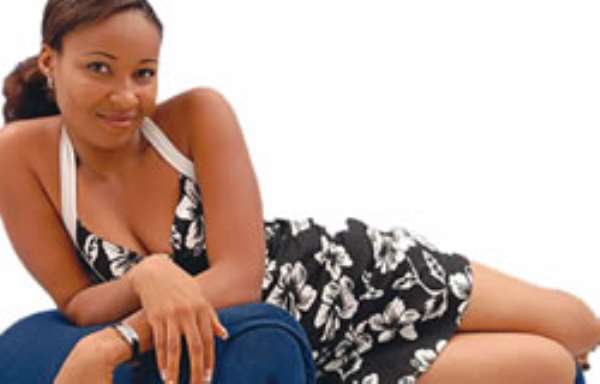 Eleven years after she cut her teeth on the set of the Papa Ajasco series, Doris Simeon Ademinokan has since moved up the ladder of success by interpreting up key roles in some major movies in the Yoruba language movie genre.
She stands out in an industry where rumour mills are regularly at work just as she has managed to stay free from scandals.
The actress who starred in the long awaited movie about late rapper, Oladapo Olaitan Olanipekun, aka Dagrin, Ghetto Dreamz explains to Kleiglights why she accepted the role.
"The content and quality of the script determines what makes me accept the role. After a long chat with the director of the film and some of the Dagrin's friends about the relationship that ensued between the rapper and his girlfriend, I realised what they really want from me and as far as acting is concerned, I'm really giving it all what it takes to make it an evergreen movie. The script is educative and entertaining and it's also challenging," she explained.
The mother of one further revealed that acting the role of Dagrin's girlfriend is quite challenging and that the experience of working with other casts on the set is a memorable.
Ghetto Dreamz is a movie aimed at preserving the late artiste's legacy for posterity, to raise funds for his family and most importantly, to finance the Ghetto Dream Foundation, in order to help aspiring young artistes achieve their dreams.
Reminiscing on how her journey into the big screen started, the beautiful actress state "as a young girl, I have always loved entertainment but I never thought it would be acting. I have always known I would do something behind the camera because I'm a very shy person by nature. But I never thought I would be in front of the camera. But because of the passion I have for the entertainment industry, I left the door open to any thing that comes my way. I'm ready for any job as long as it is in my chosen field. And that's how I found myself in the business.
I heard of an audition for Papa Ajasco comedy from the stables of Wale Adenuga Productions and I went for it. I was selected and that was how I joined the motion picture industry.
The delectable actress who is one out of many actresses in the Nigeria movie industry that has enjoyed a scandal free career so far told Kleiglight how she has been protecting her image and relationship with male fans.
"I'm disciplined because I know the type of home I come from.
"A Yoruba adage says that 'he who has no mother should not sustain a back injury' because there will be no one to help treat it'. "Besides, my name and that of my family is very dear to me. I cherish the name because a good name as they say, is better than silver or gold. I don't want to get involved in anything that will tarnish the name. Even when male fans come around, I try my best to make them understand that I'm married. I make friends with them without overstepping my boundaries.
"For me, discipline has been the watch word that has helped me to stay scandal free."
Talking of her most memorable day, she reveals the pain she went through when she gave birth to her son.
"That was the day I gave birth to my first baby, David. It remains the most memorable experience for me. After I had been delivered of him, I vowed never to get pregnant again because of the pains associated with child birth. But right now, the pains have been forgotten and I'm looking forward to having another baby,' she said amidst laughter.
Doris also spokes about coping with family responsibilities and the acting profession.
"Above all things, God gave me a husband who is also into the same line of business with me and so he understands the nitty-gritty and the demands of the profession. He is also a very good helping hand because sometimes when I have to be on locations I leave my son with him. Responsible fathers now know they can also be helpful in matters concerning domestic chores and all. I thank God for my husband."
With major roles in movies like Oloju Ede, Alakada, Ten Million Naira, Modupe Temi among others in the kitty, Doris has also tried out her hands as a producer. Her first effort was a co-production job with her husband on the set of 8Omo Iya kan.