Dear God ,I bring Jonathan case to you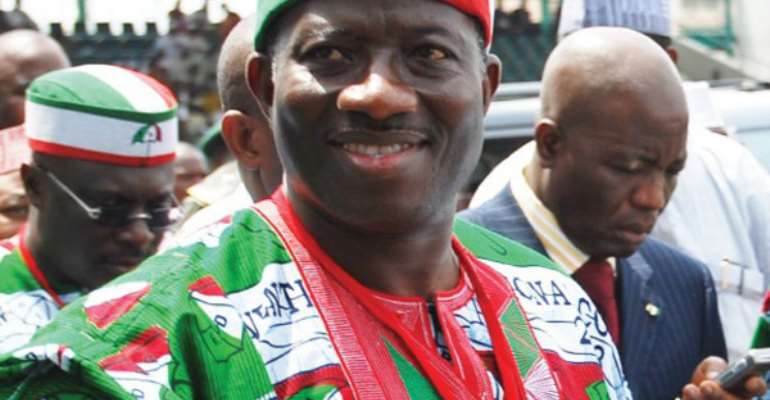 Dear Father in Heaven,the creator of heaven and earth ,the one that knows how many gallaxies that exist because you created them and located them as well.The one that was not created nor made ,you seek no endorsement to retain your position as God.You need no meetings to hold forte ,you said let it be, and it was.

Father i humbly bring to you my nation Nigeria,this is a place we call home even though it is in limbo,this is a place you blessed with all the mineral resources available to mankind,such deposit in one state in Nigeria is good enough to bless any nation on earth with good leaders.Then you top our blessing up with black Gold called CRUDE OIL ,which is a curse instead of blessing to that nation because we have all over incompetent leaders .

Since we started selling crude oil ,we abandoned GROUND NUT pyramid,timber ore,cocoa farm,cassava forest,coal mine and everybody switched over to Crude oil.[i attach the mineral resources in Nigeria ,state by state under this mail for references]
To other nations such deposit brings developement and contentment ,but to Nigeria as a nation it made our nation a comatosic nation ,we moved from a nation that has so much money that they gave out "Udorji award" in 70,s, to a nation that is now in limbo.
From one President to another and none of them has perform better than king of fraud,but father my prayer now is for our current President,Prez Jonathan .

Daddy ,we know that our presidency in Jonathan is something nobody can understand and i believe there is a reason you made him president to start with,but left for him alone ,his calling ,where he will perform so well is the OFFICE OF DEPUTY GOVERNOR and since that is his weight and strenght ,we pray that you remove from him the spirit of DEPUTY GOVERNOR ,let him understand that now ,he is responsible for an entire nation.He is no longer the Deputy Governor of one state in the creek.
Please remove the confusion in his mind ,where he still see self as Deputy Governor whereby he always wait for somebody else to make the calls and take charge ,let him know that he is now the man in absolute charge.

I want to draw your attention to his lack lustre performance ,since he took over after the demise of Yara Dua ,he is yet to do anything worthy of mentioning,he promised the nation that within 6 months that the nation will have electricty that will surpass that in Europe ,but more than one year the only thing he has done in that sector is to change the name from NEP to POWER HOLLIGANS.

The crude oil we sale everyday, the only thing he has done with it is to increase ,decrease and multi-crease the allowance of HOUSE OF REPS,SENATORS and Ministers,the present allowance of any of the above is more than salary for an entire state SCHOOLS.

In a nation that has been trying to peg civil servants monthly allocation sorry i wanted to say salary at 18,000.00 ,the same amount this house of rogues use as breakfast voucher.
Despite the fact that the Holy book on ,JAMES 5vs 4-6[ NIV ] provide and i quote "
4 Look! The wages you failed to pay the workers who mowed your fields are crying out against you. The cries of the harvesters have reached the ears of the Lord Almighty. 5 You have lived on earth in luxury and self-indulgence. You have fattened yourselves in the day of slaughter.[a] 6 You have condemned and murdered the innocent one, who was not opposing you. "

This are the workers that work the places that keep the nation going ,yet the wages has become a political bargaining chips,which politicians uses to solicite favor from the populace.
What the nation want is not to share the surplus wealth with them,we do not want to have them in billions ,we are not even jealous of the stupendous wealth which they flaunt to the chagrin of the impoverised population,they can keep the wealth but we want good roads ,which is our right.Father ,i know many Chinese company that will take under contract ,payable with crude oil to build and maintain all roads in Nigeria ,and they will build us the best of Road Networking which will include turnels ,bridges ,fly overs , expanse and expanded roads.This they will start and conclude with 4 years and all the nation will have every reason to live like people blessed with Crude oil and not people cursed with crude leaders with crooked minds and devious hearts.

Father the government with excess crude oil profit refused to give us Pipe borne water ,instead they allow the nation to be polluted with sachet water ,and we know that those nylons used in packaging the water constitute more enviromental nuisance than our inept government.Yet that is the only source of water supply for the nation,even though the nation is blessed with drinkable water under the ground,just the right work under the right leadership and the nation will have Pipe Borne water to serve every house hold.

Daddy,did i complain about light ?,this is a nation that have many DAMS but owing to our lack of maintaince culture all the dams are DAMNED as in DOOMED,and our leaders are smiling and enjoying the sorry stage because they can afford to have GENERATORS made anywhere but Nigeria.Do you know that not even one of them brought generator factory home to make it cheaper and give employment.What we enjoy as the national power grid is called TIGER generator ,which produce more carbon monoxide than Molue buses ,and the combine noise of generators in Nigeria are more deafening than the bombs that are rained in Libya.How about the consumption of fuel for those generators ?,but our leaders refused to have mercy and build us a lasting source of power supply,because they have no sense of leadership.

Father,i pray please help us and remove the blind fold on the eyes of our Current President who still prance about with the spirit of Deputy Governor,let him see that his name has lifted him up and place him on higher pedestral and he should flow with his current status ,which is holding the faith of over 150 million humans in his hands.

Finally Lord i will also like to plead that you take the case of second Niger Bridge to him ,that is the only link bridge that linked alaigbo to the rest of the nation,plus it has been used as political weapon against ndi igbo for years on end.
I will also add AKANU IBIAM AIRPOT ,which the same Prez Jonathan commissioned as International Airpot but without the logistics that will allow it to take off as international airpot.
Father ,I pray all the above in the name of your son Jesus Christ the hope of the world.

Nigerian States and Their Mineral Resources
ABUJA
- Marble
- Clay
- Tentalite
- Cassiterite
- Gold (partially investigated)
- Lead /Zinc (Traces)
- Dolomite
ABIA STATE
- Gold
- Salt
- Linestone
- Lead/Zinc
ADAMAWA STATE
- Kaolin
- Bentonite
- Gypsium
- Magnesite
AKWA IBOM STATE
- Lead/Zinc
- Clay
- Limestone
- Uranium (Traced)
- Salt
- Lignite (Traced)
ANAMBRA STATE
- Lead/Zinck
- Clay
- Limestone
- Iron-Ore
- Lignite (Partially investigated)
- Salt
- Glass-Sand
- Phosphate
- Gypsium
BAYELSA STATE
- Clay
- Limestone
- Gypsium (partially investigated)
- Uranium (partially investigated)
- Manganese
- Lignite
- Lead/Zinc (Traces)
BAUCHI STATE
- Amethst (violet)
- Gypsium
- Lead/Zinc (Traces)
- Uranuin (partially investigated)
BENUE STATE
- Lead/Zinc
- Limestone
- Iron-Ore
- Coal
- Clay
- Marble
- Sakt
- Berytes (traces)
- Gem stones
- Gypsium
BORNO STATE
- Diatomite
- Clay
- Limestone
- Hydro-carbon (oil and gas)
Partially investigated)
- Gypsium
- Kaolin
- Bentonite
CROSS RIVER STATE
- Limestone
- Uranium
- Manganese
- Lignite
- Lead/Zinc
- Salt
DELTA STATE
- Marble
- Glass Sand
- Gypsium
- Lignite
- Iron-Ore
- Kaolin
EBONYI STATE
- Lead
- Gold
- Salt
EDO STATE
- Marble
- Lignite
- Clay
- Limestone
- Iron Ore
- Gypsium
- Glass-sand
- Gold
- Dolomite Phosphate
- Bitumen
EKITI STATE
- Kaolin
- Feldsper
- Tatium
- Granite
- Syenite
ENUGU STATE
- Coal
- Linestone
- Lead/Zinc
GOMBE STATE
- Gemstone
- Gysium
IMO STATE
- Kead/Zinc
- Limestone
- Lignite
- Phosphate
- Marcasite
- Gypsium
- Salt
JIGAWAA STATE
- Butytes
KADUNA STATE
- Sapphire
- Kaoline
- Gold
- Clay
- Surpentinite
- Asbestos
- Amethyst
- Kyanite
- Graphite (partally investgated)
- Silhnite
- Mica (Traces)
- Aqua marine
- Ruby
- Rock Crystal
- Topaz
- Flosper
- Tourmaline
- Gemstone
- Tentalime
KANO STATE
- Prrochinre
- Cassiterite
- Copper
- Glass – Sand
- Gemstone
- Lead/Zinc
- Tantalite
KATSINA STATE
- Kaolin
- Marble
- Salt
KEBBI STATE
- Gold
KOGI STATE
- Iron-Ore
- Kaolin
- Gypsium
- Feldsper
- Goal
- Marble
- Dolomite
- Talc
- Tantalite
KWARA STATE
- Gold
- Marble
- Iron-Ore
- Cassiterite
- Colubite
- Tantalite
- Feldspar (Traces)
- Mica (Traces)
LAGOS STATE
- Glass-sand
- Clay
- Bitumen
NASARAWA STATE
- Beryl (emerald)
- Asquamirine and
- Haliodor)
- Dolomite/Marble
- Sapphire
- Tourmaline
- Quartz- Amethyst (Topaz, gamet)
- Zireon
- Tantalite
- Cassiterite
- Columbite
- Limenite
- Galena
- Iron-Ore
- Barytes
- Feldspar
- Limesstone
- Mica
- Cooking coal
- Talc
- Cay
- Salt
- Chalcopyrite
NIGER STATE
- Gold
- Talc
- Lead/Zinc
OGUN STATE
- Phosphate
- Clay
- Feldspar (traces)
- Kaolin
- Limestone
- Germstone
- Bitumen
ONDO STATE
- Bitumen
- Kaolin
- Gemstone
- Gypsium
- Feldspar
- Granite
- Clay
- Glass-sand
- Dimesion stones
- Limestone
- Coal
OSUN STATE
- Gikd
- Talc
- Toumaline
- Toumaline
- Colimbite
- Granite
OYO STATE
- Kaoline
- Marble
- Clay
- Sillimnote
- Talc
- Gold
- Cassiterite
- Aqua Marine
- Dolomite
- Gemstone
- Tantalite
PLATEAU STATE
- Emerald
- Tin
- Marble
- Granite
- Tantalite/columbit
- Lead/Zinc
- Barytes
- Irton-Ore
- Kaolin
- Belonite
- Cassiterrite
- Phrochlore
- Clay
- Coal
- Wolfam
- Salt
- Bismuth
- Fluoride
- Molybdenite
- Gemstone
- Bauxite
RIVER STATE
- Glass-sand
- Clay
- Marble
- Lignite (traces)
SOKOTO STATE
Kaolin
- Gold
= Limestone
- Phosphate
- Gpsium
- silica-sand
- Clay
- Laterrite
- Potash
- Flakes
- Granite
- Gold
- Salt
TARABA STATE
- Kaolin
- Lead/Zinc
YOBE STATE
- Tintomite
- Soda Ash (partially Investigated)
ZAMFARA STATE
- Goal
- Cotton
- Gold
© 2011 Nollywoodgists.com. All rights reserved. This material may not be published, broadcast, rewritten or redistributed without the express written consent of the publisher