My Best Moment Was When Forrest Whitaker Acknowledged My Acting -Bimbo Thomas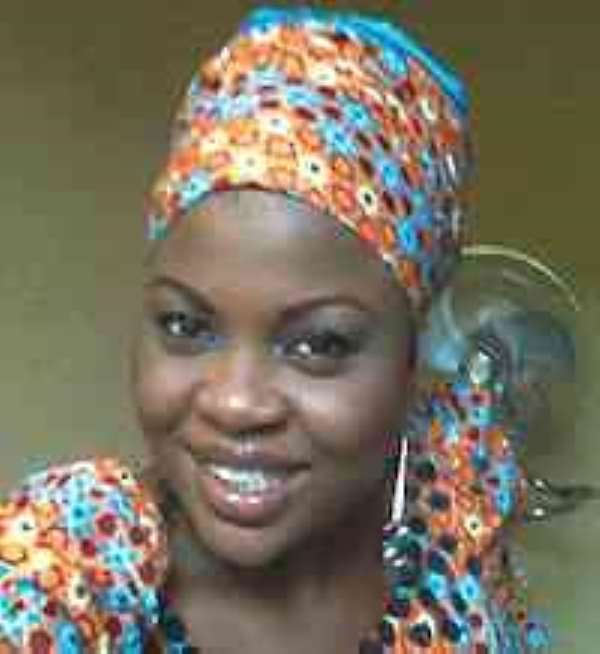 Bimbo Thomas made her marks through her performance in Omo Ghetto. In this chat with Tunde Ayanda, she speaks about her next move, among other issues. Excerpts:
How did you come into acting?
I was influenced into the industry through two solid people, my friend, Tayo Odueke, who was my classmate in Lagos State University and Abbey Lanre who took me to Odunfa, in 2002.
What has been the experience?
I had always thought about acting even from my teenage days and I later studied a course that had to do with acting by chance. To me, it has been a sweet experience and I have never had the cause to regret being an actress, though there were some low points but its been good all the while.
You have been in the industry for some time now and people agreed you are quite talented, when should your fans expect your own film?
It's two ways, It could be relaxing and enjoyable, while at the same time sad and unwelcoming. For me I'm enjoying the industry, because the story is changing by the day and getting more interesting, before now, it was awful and not encouraging. I was suppose to go on location this month, but it has been shifted to the first week in February. I will be working with trusted hands to get the best and that was part of the reasons it took me this long to decide on something, but don't forget, they also say 'its not how far but how well', soon, I will come out with my own flick.
Who is Bimbo Thomas?
I am two persons in one, the actress in me is the one talking to you right now, the actress can be very unpredictable, very good at what she does and very determined, while the real me is down to earth, easygoing and friendly.
How do you cope with male advances?
Well, I've been so thankful to God for the wisdom and knowledge to handle men.
What is your relationship with Funke Akindele?
We are good friends, we know each other from the university, she believes in me and gives me roles to play in her works.
Have you had any experience as regards producers or directors sex for roles?
Well, I've not been faced with that, never for once and I only hear about it, I've never experienced it, not even once, no!
What's your best moment as an actress?
The day Forrest Whitaker, that American actor, appreciated me at AMAA awards in 2009, I felt so good when he said he had seen Jennifa and when I was introduced, he said 'I noticed you and that was a good one there'.