BRAIN BEHIND HIGHWAVES VIDEO MART,AINA KUSHORO DENIES TAKING STAR ACTRESS,TAIWO ADEPEKO AS WIFE NO.5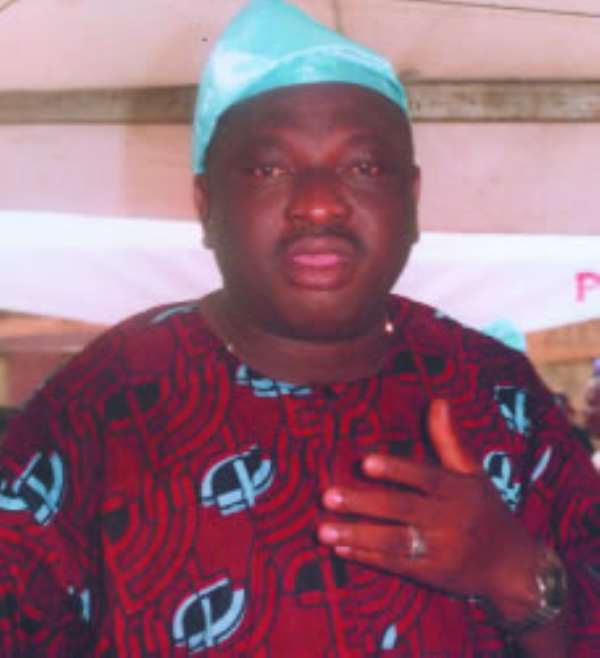 The story that was spreading like a wild harmattan fire last week was that the brain behind Highwaves Video Mart, Chief Aina Kushoro has resolved to take Yoruba upcoming star actress,Taiwo Adepeko as number five wife in a couple of days.
It was added in the report that the chairman of the disciplinary committee of Yoruba video films producers/marketers association of Nigeria is willing to hook the beautiful and wave-making actress cum movie producer who often acts and co-produces with her twin sister, Kehinde Adepeko.
It was further disclosed in the said report that the dude has been working diligently to help the sultry and good role interpreters twins release their new much-talked about movie titled 'Obinrin Rere Lemi'.
In a phone chat, the ace movie marketer reacts on the report.
" I still don't know where they got that story from, these twins gave me their movie to help them market it and people turned it to something else. They should have said I want to wed both of them now because they are twins and they used to co-produce. It would not have been Taiwo alone"
Taiwo denied the tale when we called her too. According to her," People should not implicate me o,what is between me and my twins sister(Kehinde) and Kush(as Chief Aina Kushoro is fondly called) is strictly business. No string attached to our relationship aside business.
He wants to help us market our new movie titled 'Obinrin rere Lemi' and people are carrying rumours that we are dating".Taiwo stated firmly.
It should be recalled that Taiwo and Kehinde Adepeko joined the make believe business about 14 years ago and they've about seven flicks to their credit.