9ice, Toni Payne Reunion Suffers Setback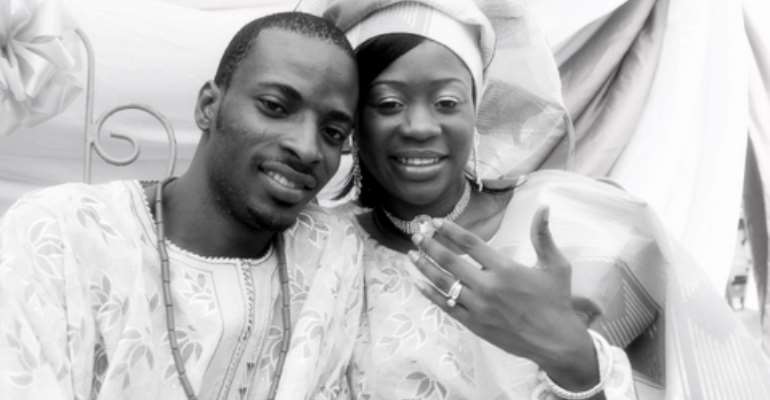 Those who are expecting singer 9ice and his estranged wife Toni Payne to announce a reunion, and move back together should perish the thought for now.
As we reported last week, the pair had been seeing with the hope of saving their marriage and getting back on as a couple. Toni, we're told, has been particularly enthusiastic about the reconciliation, and we can now confirm that she it was, who initiated talks in the first place.
Emails and instant messages had been going back and forth for a while; before 9ice and Toni met to talk about their future together.
And, even though 9ice, who now has a set of twins from his Abuja-based partner, has kept the lines with Toni open, his loyalists tell us 'He'll never go back into her arms'.
Talks have now broken down, we have confirmed from sources close to both parties. And they tell us it's primarily because '9ice is no longer interested'.
'Toni has been talking to him about their son, and their home and their future. She's doing all she can to see that she saves her home and put the family back on track. She'll call 9ice and pray for him and talk to him about their relationship. And even though 9ice gives her audience and keeps in touch, he has repeatedly told her coming back together is 'out of the question' for now.
The musician told his friends last week, that what's paramount on his mind right now is finishing work on his new album, as well as getting a University degree.
Toni meanwhile is celebrating her career success – basking in the multiple nominations her acts have earned at this year's Nigerian Entertainment Awards (NEA) and The Headies.
'She has everything going for her really' a close friend tells us. 'She may not have so much money right now, but she's building something that's solid and promising. And I guess she's just doing what every decent woman would do I try to save her home…'
She has 9ice's mom on her side already. Who knows what'll happen, with time…?