JUST CHILLING WITH MOFE OYATOGUN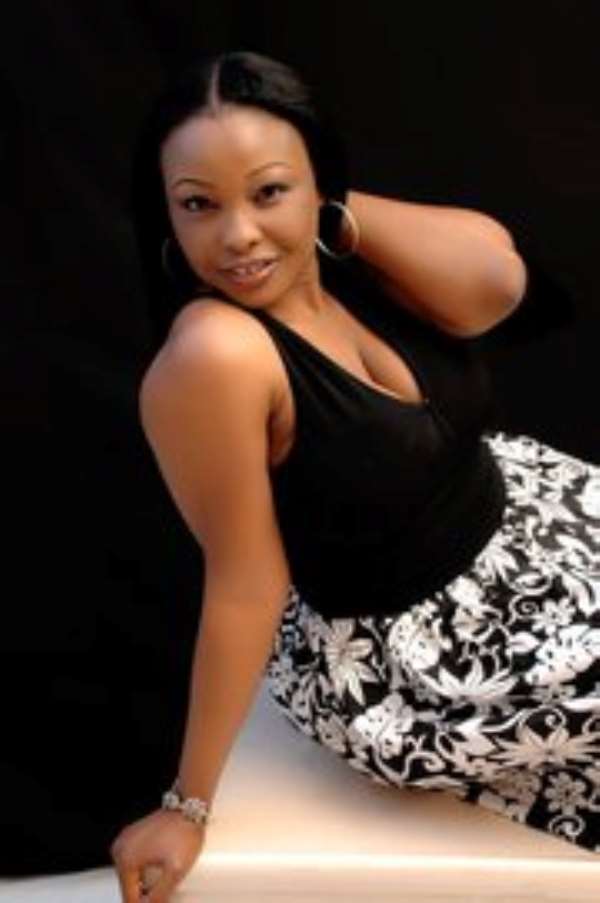 Where are you from?
I'm from Fiditi in Oyo State, though my Mum is Ghanaian . However, my heart is Indian.
The best personality ever interviewed?
That'll be the Managing Director, Lagos Waste Management Authority (LAWMA), Mr Ola Oresanya. He's a visionary man, as far as I'm concerned and I'm highly impressed with his hands on approach to his mission. That is a man other public office holders in Nigeria should emulate and I do hope he continues and even improves.
Your best drink?
Alcoholic- Cosmopolitan. Non-alcoholic- Virgin Colada.
Your best food?
Mawe, with fried croaker fish and fresh pepper. It's a Ghanaian delicacy.
Favourite designer?
I'm very much into labels, so this is a very difficult question for me, let me see. Ok, let's do it like this. For corporate clothes, like suits et al, I absolutely love Chanel. "In order to be irreplaceable, one must always be different". Plus, no one does a suit like Chanel. For the practical clothes I need for the everyday wear and tear that comes with my job, I totally cannot do without the noble, but reliable house of Marks and Spencer. For casuals like jeans, I absolutely adore Ann Taylor. Then, on a cuts across basis, I dig Zara. Ok I'm stopping there. For shoes, my dream, my heart, kidney, liver etc, rests in the able hands of the world's greatest footwear genius, Manolo Blahnik. I mean, I can own some Jimmy Choo , Christian Louboutin and some Dior, but my footmates will always be Manolos.
Your favourite fashion Item?
Shoes!!!! Pls!!! Shoes make the world go round as far as I'm concerned.
You love doing what?
I love watching Bollywood movies and reading paranormal romance novels.
What you can't do without?
I can't do without my only pair of Manolos and yes, a novel, lip gloss and SPF (sun protection factor).
The best gossip you ever heard about yourself?
The best gossip will have to be that I had bought a house for myself at Parkview, Ikoyi, Lagos. Oh!!! If only that was true!!!
One thing you can't wait to have?
My own private jet! Waiting with bated breath for that! And a Porsche, with the plate that reads Mo Baby! That'll be great.
The best romantic gesture you've ever gotten?
Dude, my ex-husband was the most romantic guy, so I've received quite a lot, most of which I've forgotten. Ok here's one; It was Valentine's day, in 2000 or so. I was in the University of Ibadan then. I hadn't heard from him the whole day, so I thought he wasn't going to come through. I was furious! Then at about 7pm, this huge truck pulled up, with a red car wrapped in a big bow. That was his Valentine's gift. I was wowed, but he was not done. He took me back to Lagos for a boat ride, in a boat filled with roses (live ones, because I hate artificial flowers. I don't know how he did it!), Champagne and Chinese food and then while I was still trying to gather myself together, he asked me to marry him! I think I fainted. In fact, I'm sure I did, but not before I grabbed the ring ( it was a diamond solitaire, for goodness sake) and said: " Heck yeah!!"
The silliest thing you've done when you were drunk?
I only get drunk when I'm out with my baby brothers and the silliest thing they said I've done is to jump on a table at a club and sing a Hindi song. I don't remember though, they could be lying.
The last time you were naked in front of another person?
The last time I was naked in front of another person, is this morning. I have a son, duh! He goes to school, I go to work and we have to bathe and dress, really dude!
One hunk that takes your fancy?
This guy more than takes my fancy. I'm totally obsessed with him. Bollywood star and prince of my dreams and hopefully, father of Kamal's ( my son) younger ones: Salman Khan. Mofe Khan sounds like it was made in heaven right? You know, normally I wouldn't change my name for any guy, but for Salman, why not?
Last time you were flogged?
By my mom. I think I was about 15. I was trying to scale the wall to go for a party. She flogged not just me, but my older sister, Layole and our friends Gobo and Azeez, who were waiting on the other side of the wall to take us to the party. That must have been some good cardio exercise plus weight training combined!
The last lie you told?
This morning, when I complimented a female boss of mine on her outfit. It was a fashion disaster in truth, but for the sake of daily bread it looked like haute couture…ok see I'm doing it again, lying. It was disastrous, end of story.
The most precious gift you ever received?
My son. He is the bestest, most precioustest gift I have ever received, even though half the time he makes me want to bang my head on the nearest wall. But seriously, I cannot imagine life without him. God is the absolute best for giving him to me and I pray for women out there who want kids of their own to receive theirs, Asap.
The best book you ever read?
The Holy Bible. It CHANGED MY LIFE TOTALLY! Have u read yours today?
Your favourite football club?
Manchester United. My son likes it. I don't know anything about football. In fact, I think it's ridiculous for grown men to be chasing a ball round a field.
Your dream holiday destination?
The UAE, totally. In fact there are no words to describe the place, the people, the environment, the fine boys, the fact that you can walk everywhere, at anytime and did I mention the fine boys? OMG, God took special time making them, I committed lookery so much, that by the time I got back to Lagos, I needed new lens for my glasses!
The most stupid thing you ever did?
Get married at the age I did, to the guy I did! Gosh that was not just stupid, it was colossal!
Your role model?
It's a 3 in 1 thingy. I want to be the world's best mom, like my mom; the world's best sister like my sister, Moyo and the world's best reporter like Christine Amanpour.
You had your first heart break when?
My first heartbreak was when I was 5 and I discovered that Amitabh Bachan (Bollywood star of the first Hindi movie I ever saw, Trishul) was already married!
The worst comment you've heard about yourself?
I hate the following words: " You've added weight". They kill me.
The last time you took public transport?
I flew bus last Monday. When Jesus left He left us with the task of spreading the word. I do that anywhere and everywhere, especially in danfos. But OMG, more people should learn to use deodorant and mouthwash more often.