Nigerian Idol: Nina and Ola Evicted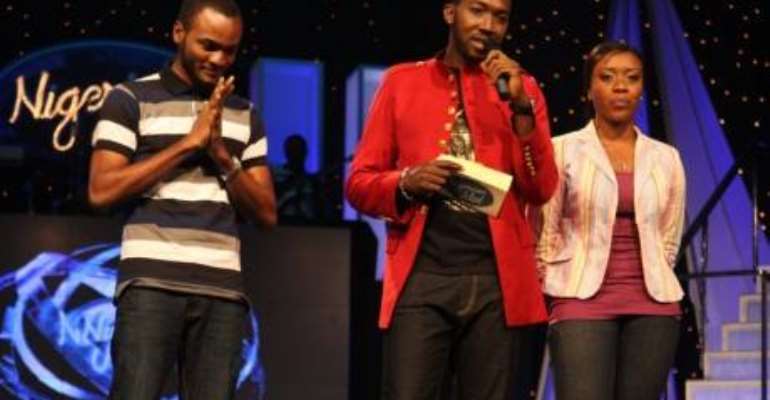 Last Thursday, February 3 2011, two contestants Nina and Ola were evicted from the Nigerian Idol as they turned out with the lowest votes.
After the eviction was announced, a recap of the contestants' journey so far was aired for the audience's pleasure. The very emotional moment for the judges and contestants had Bibi and George fighting to hold back tears.
'It's a tough decision to make, but if I had my way, I'd send Yeka Onka parking without looking back', Yinka Davies said right before Nina and Ola were announced as the contestants with the lowest votes.
Nina and Ola for the last time performed a song before they left the competition.
Meanwhile, onlookers and ardent followers of Nigerian Idol were befuddled that judge Audu was not at the result show even though Anis announced that he missed his flight to Lagos.
Now with two people out of the competition, there are now 11 contestants slugging it out for the final prize of 7.5 Million Naira and a record deal with Sony BMG.