I Love Making Money, But It Doesn't Drive Me —Omoni Oboli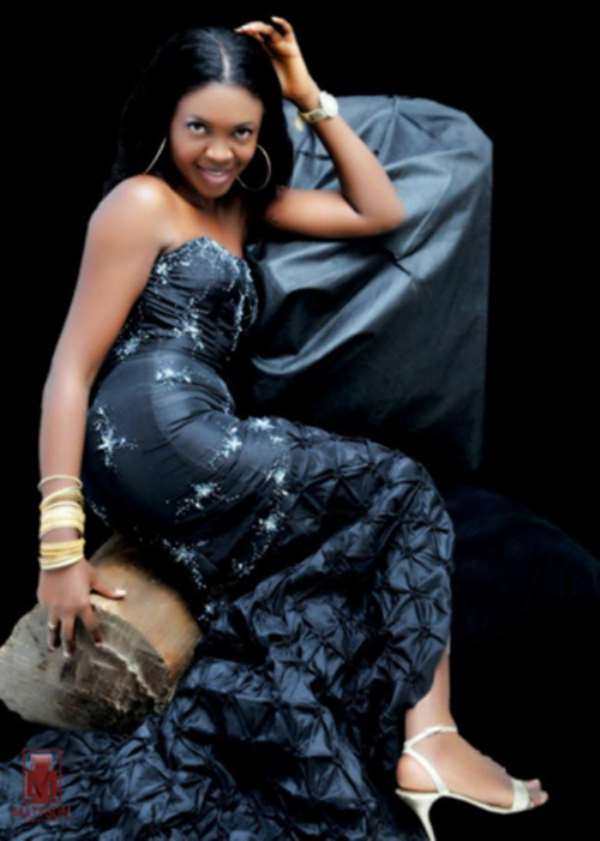 She is a Nollywood actress with a difference and has various awards and endorsements to show for it. Her versatility has already made her a model in the industry. She tells Adunola Fasuyi in this interview why she turned down a multi-million naira deal in Los Angeles, United States of America, recently among other issues. Excerpts:
WE have not been seeing much of you these days, can you tell us why this is so?
I have been busy. I was away for six weeks shooting a new movie in Ukraine.
Can you shed more light on the new movie?
It's a Ukrainian production. The story is about a Nigerian girl, who goes to Ukraine to study medicine, but has a passion for music. She falls into wrong hands and has to embark on a long journey of self-discovery.
You once turned down a multi-million naira offer in Los Angeles, United States of America to feature in a film, where you were expected to act nude.
Many actresses would have jumped at the offer, especially since it is an international movie. Tell us exactly what happened?
For me, nudity is not part of the profession. We all have where we draw the line. I choose my roles carefully. The script has to be interesting and it has to be a good production. So, that was just it, I don't believe in nudity and I will never do it, not even for the entire world.
Can you share with your fans your experience in the Face of Dettol Deal, how did it come about and what do you think was responsible for these international offers and endorsements you are getting?
God has been faithful. I wasn't even expecting the Dettol deal, I didn't lobby for it or anything at all. I was just in my house when I got a call from the agency that handles Dettol that they were considering me for the deal.
We went back and forth for a short while and before I knew it, I was on my way to South Africa to shoot the commercial.
With all the endorsements, you must be pretty rich now. Does this new status of yours change your lifestyle or way of doing things in any way?
I am rich by God's grace. Money only changes you when you are driven by it. I like making money, but that's not my driving force. It does not get into my head at all, because I know its all God's doing, not by my power or might.
How will you describe your personality?
People who know me personally know that I am an easy-going person. I am not proud or snobbish. You must have noticed that in me since we've been talking.
Pride leads to doom, so it's not good for any star, celebrity or anybody, even God hates pride. I love my family and my God. I am easy to please and to work with.
How was the journey to stardom, did you have to pay any price? Did you ever experience sexual harassment from producers in the industry? How challenging was the experience for you in Nollywood?
It's been an interesting journey getting where I am today in the industry. It certainly wasn't easy. I had the support of people like Emem Isong, Lancelot Imasuen, Kunle Afolayan and a few others, who believed in my ability.
No sexual harassment for me oh! Almost all my roles so far have been very challenging. When I take up a new script, I look at it as a challenge, it's never business as usual for me. I give my all to every role. I am always on top of my game.
You are one of the very few married actresses with a stable home in Nollywood. Tell us what has been the secret, so that the younger actresses or aspiring ones can learn from you?
I always say 'a three fold cord cannot be easily broken'. My husband and I are in this marriage with Christ, so, He keeps us together. My husband and I are friends and we totally understand each other.
Can you tell us how you met your husband and if he has ever objected to your profession? Has he ever queried a particularly role of yours in the movies before, like kissing or a romantic role?
I met my husband briefly when I was in my first year at the university. We met again four years later and we were married a few months later. My husband supports me a hundred and ten percent. He understands my career and he has never frowned at any role I have played.
These days, you are mostly out of the country. Do you have businesses abroad?
I travel out of the country mostly to shoot movies, for international premieres, international film festivals and vacations.
How supportive is your husband to your acting career?
Very, very supportive and understanding.
Do you usually travel with your family whenever you travel for months like that?
I don't travel with my family when I travel to shoot movies. My husband is fantastic with the kids and we always have help at home, so it's not so difficult. Once you have an understanding family, it's very easy.
Can you tell us about your journey into acting? Was it by accident or design?
I started acting professionally when I was a teenager. I was in my first year at the university and I acted in about five movies, played lead roles in about three movies, but I had to leave the industry after about a year.
I had to face my university education and I got married right after school. I didn't come back into the industry till over a decade later and I have been back now for over four years.
What did you study in school? What are your qualifications? Did you school in Nigeria?
I studied Foreign Languages at the University of Benin. I went to the New York Film Academy last year to study Digital Filmmaking.
What was your parents' reaction to your choice of career?
My parents never objected to acting as a profession for me. My mum didn't really understand it in the beginning, but eventually, she did and now she understands it. It's a nice profession, believe me.
How many films of your own have you produced?
I have produced one movie so far; The Rivals.
Just one movie, why?
It's not always about how far, but how well. I am highly professional and anything from Omoni must be professional, classical, of high quality and to be meaningful. That means I take my time in producing a movie because it must be a chart-buster. So, that's why.
If you had not been an actress, what other profession would you have delved into?
If I was not an actress, I would definitely be a businesswoman.
Do you plan to retire from acting?
I don't plan to retire anytime soon at all. It's my passion.