STAR ACTRESS OGE OKOYE'S HUSBAND ABSENT AT CHILD'S BIRTHDAY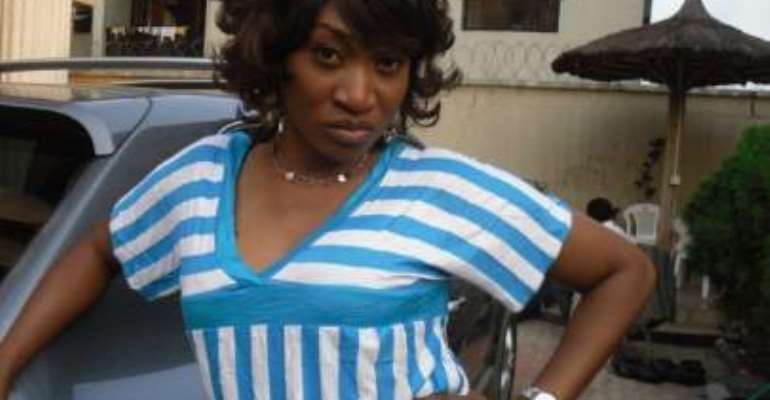 Three weeks back, top and sexy actress Oge Okoye celebrated the birthday of her last child in grand style at Ikeja,Lagos State.
Despite all the noise and merriment of top Nollywood stars that graced the occasion, it wasn't hard for concerned visitors to notice that the light skin actress Holland based husband was nowhere to be found.
Although he resides in far away European continent, people close to this adorable babe felt that her husband, who knows when his child was born, could have arrived the shores of this country before the birthday.
On the other hand, they equally informed that Oge and her children should have travelled to Holland this summer holiday and celebrate her daughter's birthday with her father.
Oge who noticed the gap created by her husband's absence, while addressing her visitors informed that her marriage is still intact unlike what rumor mongers have been circulating.
Top stars who graced the occasion include,Eucharia Anunobi,Halima Abubakar,Uche Benjamin,Sofia Chikere,Ebube Nwagbo,Benedict Johnson,Oge Asiegbu,John Paul Nwadike and many others.