THE TWO FRIENDS CHRISTY ESSIEN IGBOKWE NEVER FORGAVE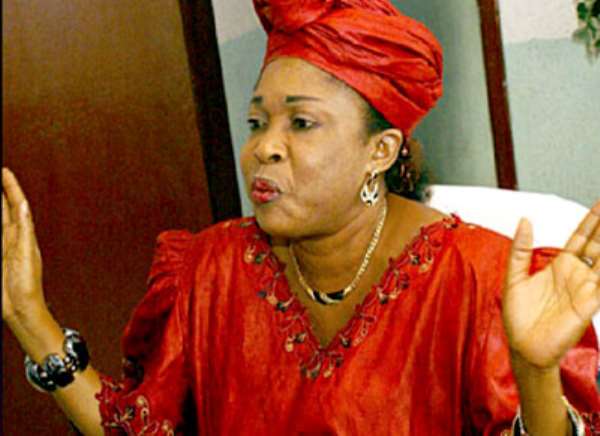 Unknown to many, late Lady of Songs, Christy Essien Igbokwe,MFR,who died at the age of 50 years on Thursday June 30,2011,has two top Nigerians whom she never forgave until death snatched her.
Interestingly, she was very close to the two some years back before they parted ways.
The first is her erstwhile bosom friend, Chief Mrs.Remi Adiukwu Bakare, the astute politician who commands a large followership in Lagos state, before they fell apart, Christy and Remi Adiukwu were best of friends and each other's confidantes.
Their fight even made headlines in 2008 at the period Christy took ill the first time. Up till now, no one however can tell the main reason why both parted ways as Chief Remi Adiukwu refused to ever discuss her friend with anyone even though they quarreled.
It is however known, that both women never went back to their very close relationship before Christy passed on.
The second and perhaps Christy's most bitter quarrel was the one with Gov.Godswill Akpabio whom Christy not only allegedly helped to marry his wife Unoma, but also introduced to ex Gov.Obong Victor Attah who later made Akpabio a Commissioner.
Christy and Akpabio, fell apart over a printing press her company, Chiduak installed for the Akwa Ibom State Newspaper Corporation the publishers of the Pioneer Newspaper.
The printing machine case had led Christy and Akpabio into a bitter legal case as well as personal hatred for each other before she died late last month.