MAJID TO WIN BEST ACTOR 'SOMEWHERE IN AFRICA'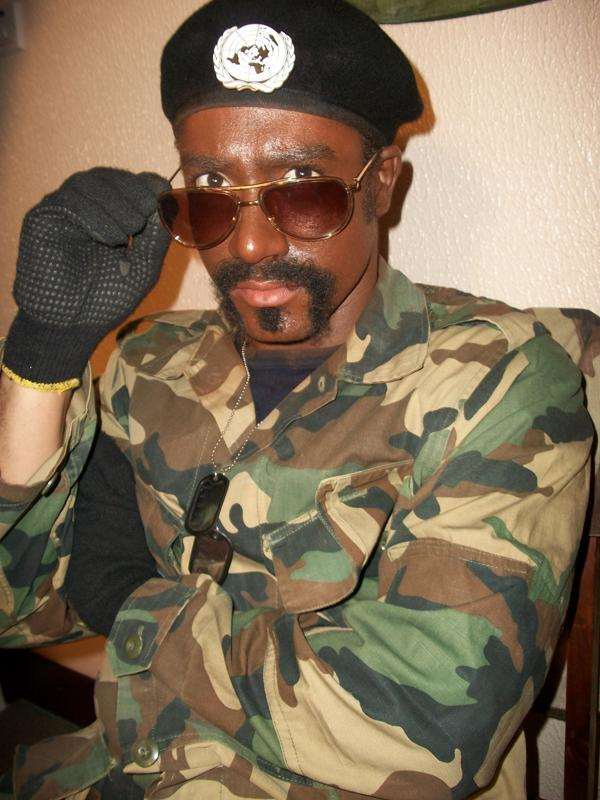 Finally the Producers of the movie(Heroes Production,Raj Films and Double D) "Some-where In Africa " is happy to hear Majid Michel and a few other movie stars like Eddie Nartey, Martha Ankomah, Ebi Bright,Zita,Helen Asante etc say with confidence that "Somewhere In Africa" is the movie they would like to keep for future reference.
Although I did not get the opportunity to watch the full movie, after seeing about close to 30 minutes of it, i can say with confidence that is far different from the other types of movies we have been seeing in town.
Trying to get Majid Michel to know why he mentioned 'Somewhere in Africa' as his best movie, he told us that he could not wait for the premiere of this movie. The premiere of Somewhere In Africa is just like my birthday and I just can't wait for the day" he said.
He also added that although he has won many awards, he believes somewhere in Africa will win him more awards. "I will definitely win the best actor in Africa awards with this movie because I did my very best in it," he added.
Somewhere in Africa is a story of Geode, a cry of Africans, the cries of humanity, the effects and defects of military government with soldiers everywhere with foolish wars to fight, the tears of abuse, some of it factual, most of it fiction but all of it are true and frequent happenings in Africa.
Martha Ankomah On Somewhere In Africa Set..jpg
Roiselyn Ngizah(Best Actress Ghana Movie Awards and Gloria Safo.jpg