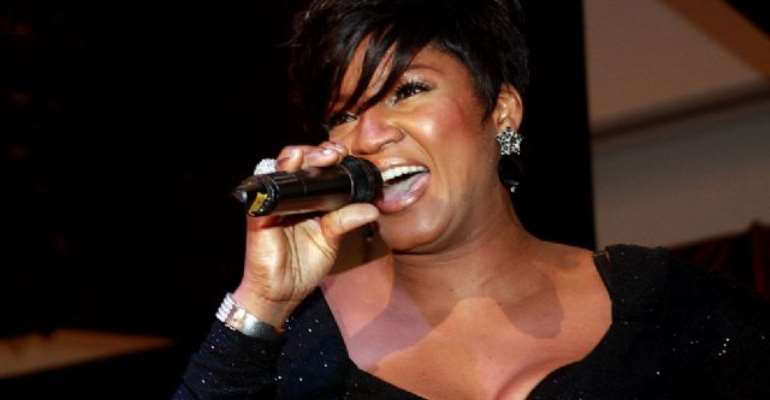 When Omotola announced plans to release a second album at the beginning of the year, many feared she may not attain the heights she has attained in the movie world but after hosting an album launch that had the crème de la crème of the society in attendance with twenty tables sold out for 1million naira, Omotola has with recent happenings continued to prove that as well as she has established herself as a force to reckon with in the movie industry she is ready to do the same in the music industry.
Recently, at the 50 years anniversary of renowned advertising company, Afromedia, Omotola performed on the same stage with D'Banj and she did it so well that she got applause from the audience that had some whom did not believe that Omosexy as she is widely known could be that good on stage. With her sexy live band, Omotola set the tone of what to expect from her future performances that night.
Starting off her performance that night with her popular song Gba a song off her debut album, Gba, Omotola performed with a live band all through with the audience asking for more. She thereafter went on to perform Honey Boy, a love ballad that got her wild applause from the audience that was made up of the young and the old. Not done yet, Omotola dished out Through the fire and Feel Alright two songs that further got her more applause. Not a few people were so impressed with the fact that unlike many musicians in Nigeria, Omotola has a 10 man well-put-together band.
Ali Baba and Tee-A the compeers further compound the applause and adulation that greeted her performance when they shared jokes about her acting prowess and beauty.
If her performance that night was anything to go, then the beautiful actress cum musician should go far with her new album as one of the fears that has always trailed her musical career is if she would be able to deploy the same dexterity she uses in acting on stage performances which is a true test of a good musician.