D'Banj claims he and Genevieve Nnaji are "just very good friends" [Video Interview]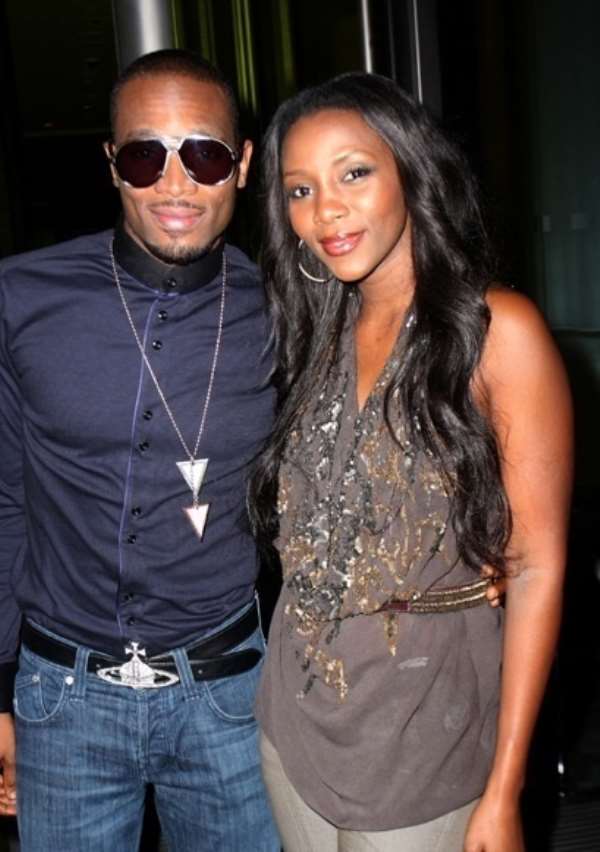 D'Banj was recently in Malaysia for a Koko concert, while out there he did the obvious press rounds…In one of the interviews after they kicked around the usual questions, the interviewer asked the question many like myself wanted him address, Him & Genevieve Nnaji…
what's the deal?
When asked if he was no longer single, engaged to Gene and set to get married in August (These rumours sha)…He said he was aware of the rumours (thanks to twitter & facebook)
In response to him & Gene dating, and possible engagement, here's what he had to say:
She's my very good friend, I don't know where these rumours are coming from. But I can not complain because Genevieve is beautiful
Maybe they are really good friends with benefits **wink wink**
Watch the interview after the jump, skip to the 5.20 mark for the Genevieve bit.
Good thing they are "just friends" cos D'Banj is mine…Hands off Gene!
Is it me or did Banj seem a lil high during this interview?