Gollywood actor escapes death in Lagos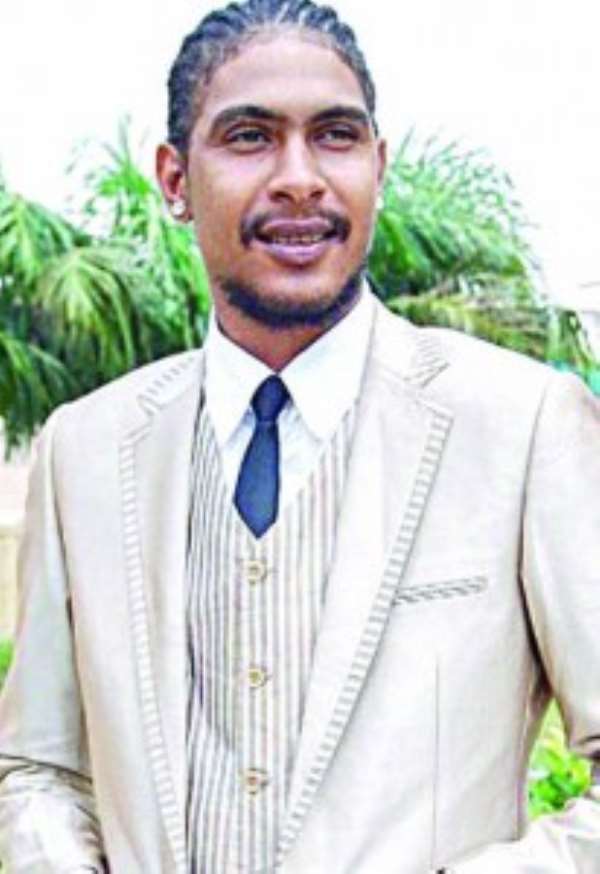 Gollywood popular actor and one time a housemaster in the popular movie reality show, the Next movie star, Johannes Maier narrowly escaped death as he was recently attacked by the men of the under world, who made away with his belongings as well as shot sporadically at him.
The young man in his early twenties, who also is presently marking his footprint in the Nigerian movie market, was said to have been heading to Pangroove through Apapa en-route at about 8pm on that faithful night when he was cut up in the unfortunate and the most dreaded traffic. He soon realised he was running out of Nigerian currency as he seized the opportunity to change some dollar from the road side bureau de change men who are usually on the road looking for who to change money for. Unknown to him that he was been trailed by an unidentified men. Before he could say jack he was already surrendered with a pistol gun right there in the traffic.
According to him, he described the incidence as an unfortunate happening being that he is new in the country. In his word, he said, "I left FESTAC and was going to Pangroove that night and just at Apapa there, there was a very big traffic but before then, I had stopped to change about two hundred dollars. I guess that was where they saw me and followed me with a bike. It was just about eight o clock that night. These unknown men came up immediately and asked me to hand over my phones.
I had my laptop with me and I quickly threw it at the back seat. To make the point serious, they were two. The other one went to the drivers sit and stabbed the driver on his leg. The man was quite old and should be in his late 60's. He is too old to have suffered that kind of torture. But just to let me know they were serious, they had to stab the man and also to prevent him from running away in-case he had the opportunity to do so. One of them said Oyibo you will give me this or I blow your head off. I had to hand over my two blackberry phone to him. I tried to struggle with the particular guy by my side but he shot and got the windscreen. I am happy I was saved in the process. He also banged the door against my hand and my hand was swollen. It's really not a big deal, it happens all the time. It's just that it has thought me to be extra careful, especially in Lagos."
Despite the ugly situation that befell him, he still holds Nigeria in high esteem as he describes Nigerians as lovely and tolerant people. He also noted that he was just unfortunate to have gone through the trauma but claims it could happen to any body and as such have not seized thanking God for sparing his life.