Sikiratu Sindodo Flown To The UK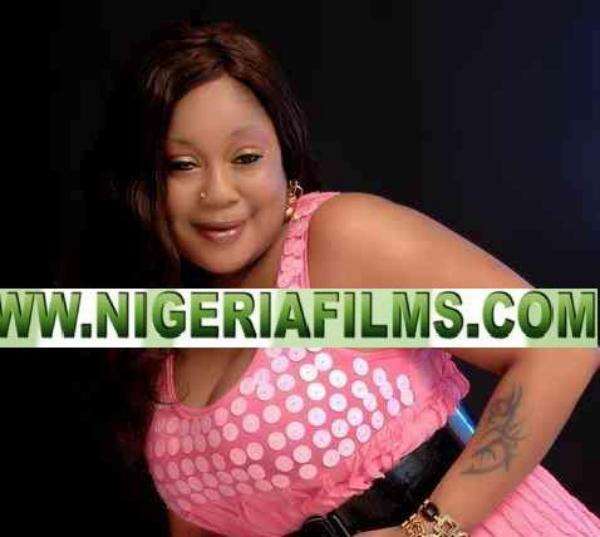 Ailing Yoruba actress, Temitayo Odueke, popularly known as Sikiratu Sindodo, is said to have been flown to the United Kingdom where she is said to be recuperating from the strange ailment that kept her bedridden for several months.
The decision to take her abroad was made so as to allow her have a good rest and medication without unnecessary disturbance from fans who have been calling at her residence to confirm the state of her health.
Though Sindodo's health has really improved, compared to what it was some months ago when she could neither speak nor walk, she has been advised by doctors to take a good rest and avoid stress for the time being.
Sources disclosed that, the single mother of one embarked on the trip last week, and is not likely to return home until she regains her weight and stamina. This, our source said, may take several months.
Efforts made to reach the mother of the actress on phone as at time of filing this report was futile as she was not picking her calls.
For some months now, the health status of Sindodo has caused controversies among her fans and colleagues. At a time, she was even rumoured dead, but her colleagues who are in the know swiftly denied the tale.
Her current health status has generated a lot of controversies and speculations. While some are of the opinion that she is suffering from a strange ailment, it has been reported in some quarters that she was having HIV/AIDS. It was also reported that she was suffering from spiritual attack.
The actress had initially denied suffering from a serious ailment, claiming that she just had typhoid and malaria, and that she has already recuperated. But sources close to her have claimed otherwise.
One of her cousins that spoke on conditions of anonymity reiterated that she has been diagnosed with a kidney related disease
Sikiratu Sindodo is one of the most controversial Yoruba actresses. A drop-out from the University of Lagos , UNILAG, Akoka, she was detained at Panti Police Command for about two weeks in 2009 when she mistakenly crushed a toddler to death with her car. Perhaps, she would have been sent to jail if the family of the late toddler had pressed legal charges against her.
After much plea from the actress and other influential personalities in the country, family of the late toddler decided to suspend the move to take a legal action against her. She would have been charged for manslaughter.
Click the link below to go to ...
"Actress Sikiratu Sindodo Under Spiritual Attack"
Star Actress, Sikiratu Sindodo Sets To Return To Acting
Popular Actress, Sikiratu Sindodo, To Be Sponsored Abroad By Fashola's Wife For Liver Problem Treatment