'There's more to modelling than a pretty face'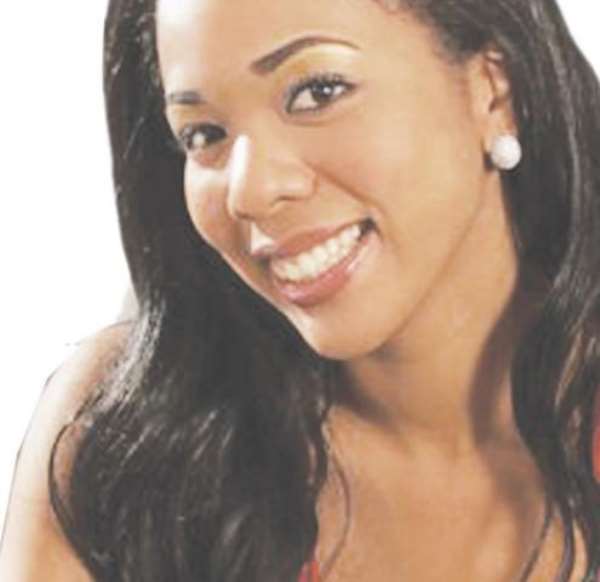 Divine Logico combines modelling with event management and says it's fun. "I love hard work, because it's the only thing poverty fears," she told YEMISI ADENIRAN.
What attracted you to modelling?
Adventure. I love to try my hands on new things and modelling is just one of them. Right from my primary school days, I was considered an extrovert. I was not a noise maker, but I have always loved to express myself no matter what. Talk about any fashion shows while in school and you will find me there. Same for drama, speech days and all of that. It was only natural for me to go into modelling when I grew up.
Don't you think your beauty is another contributing factor?
Definitely, but you will also agree with me that there are many pretty girls out there that are not into modelling and others who are into modelling and are not as enthusiastic.
How do you mean?
I have friends who are more beautiful than I am and are good enough to be models, but they are not. Some tried to be but they complained of the stress involved, so they quit. They could have been good, but they were just not enthusiastic. So, it is really not about the beauty but the enthusiasm. If you are enthusiastic about something, you would not complain about it, you will not even see the negative side of it. You will be ready to give it all it needs to succeed without any complaint. That is not to say that being pretty is not a factor. I am only saying there is more to it than just being pretty.
Do you have the same enthusiasm for event management?
I give my best to whatever I do. If I am doing something, I don't do it halfway, I give my all and that explains my enthusiasm point. By nature, I am a hard working person. I don't joke with my work. I work hard and amazingly, I play hard too. Besides, the two work for each other. As an event manager, y o u have to be attractive, smart and well co-ordinated to be able to cater for an event. You need to supply the ushers, organise for foods, drinks, cake and other things. The many times you do it well, you get connected for other contracts, part of which is modelling.
You really don't have to parade yourself much before you get contacted for modelling jobs. A company would have noticed you and your girls and invite you for a job. Gradually, you will climb to the top of the ladder. It needs determination and hard work. This, I do and with excitement. I believe in hard work and I won't stop doing what I can do for myself. I won't wait for anyone to help me when I can help myself.
Is that your advice to young people like you?
Honestly, yes. No one is ready to help anyone in this country. We young people need to open our eyes to what we can do to make our lives better. And I mean something dignifying.