3 February 2011
|
Celebrity
Which Nigerian celeb will win Best Social Media Celebrity Award?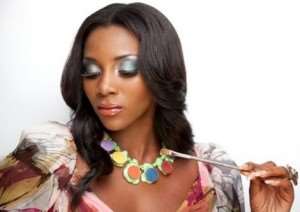 The impact of social media/networking continues to grow and both local and international celebrities haven't been left out of the global buzz. Whether it's a Fan Page on Facebook or on Twitter, celebrities are using new means to get closer to the fans and the world at large. From Lydia Forson to Genevieve Nnaji, and Sarkodie to Wande Coal, the stars are using all sorts of social media to share new material and information with fans across the world each day.
So which Nigerian celebrity in music, movie, sports, etc has been using social media platforms such as Facebook, Youtube and Twitter the most? Fans and followers get to nominate and ultimately choose the winner in the 'Best Social Media Celebrity' category in the maiden edition of the Sowambe Awards. Sowambe, a social media lifestyle brand is present the 1st Sowambe Awards which will recognize and celebrate the best social media adopters, talents, celebs, brands, professionals as well as social web platforms in Nigeria.
The Awards has about 25 categories and will allow participants to nominate and vote online for a period of one month for their favourites, based on a clear understanding and good judgment on activities in the social web.
Categories:
Best Social Media Personality
Best Social Media Celebrity
Best Social Media Blogger
Best Social Media Politician
Best Social Media Site
Best Social Media Activist
Best Social Media Designer
Best Social Media Thinker
Best Use of Twitter
Best Use of Facebook
Best Use of YouTube
Best Social Media Community
Best Social Media On-Air Personality (TV/Radio)
Best Social Media Newspaper
Best Social Media Startup
Best Social Media Jobs Platform
Best Social Networking Site
Best Social Media TV/Radio Station
Best Micro-Blogging Platform
Best Social Aggregation Tool
Best Ad Campaign on YouTube
Best Ad Campaign on Facebook
Nominations start from February 1 to February 10 and voting will follow from February 15 to February 28. Winners will be announced on March 1.For more details, please visit www.sowambe.com
Catch up on the latest news videos from Modern Ghana.
Advertized