Apr 18, 2020
Local production of PPEs a demonstration of government's commitment to promote local industries- Veep Bawumia
Vice President Dr. Mahamudu Bawumia has said government's request for the local production of mass personal protective equipment (PPEs) to aid the fight against COVID-19 demonstrates government's commitment towards promoting local industries.
Tens of thousands of government-ordered PPEs such as face masks, medical scrubs and medical gowns are being produced locally by some garment manufacturing companies.

---
Apr 17, 2020
Africa still needs $44 bn to fight pandemic: World Bank and IMF
The World Bank and IMF said on Friday Africa needs $44 billion more to fight the coronavirus pandemic despite a freeze in debt payments for many countries and massive pledges of support.
The Washington-based lenders and other official creditors have already mobilized $57 billion to support healthcare and economic recovery in the world's poorest continent, they said in a joint statement with African leaders, while private funds have given $13 billion.

South African president and African Union chairperman Cyril Ramaphosa said the coronavirus represents a setback to the continent's progress. By Phill Magakoe (AFP/File)
---
Apr 17, 2020
Morocco's army readies for influx of virus patients
Morocco's army has mobilised all its resources to help the health system tackle the coronavirus pandemic, beefing up facilities for a possible mass influx of patients, the military's chief medical officer said.
"The crisis has prompted us to reinforce medical teams so that there is proper care" as well as improving available equipment, Colonel Zbir El Mehdi, the chief doctor at Rabat's military hospital, told reporters during a guided tour this week.

A medic at the Mohammmed V military hospital, wearing a protective outfit, is pictured during the novel coronavirus pandemic crisis, in the Moroccan capital Rabat. By FADEL SENNA (AFP)
---
Apr 17, 2020
Leaders warn Africa short of funds to fight pandemic
International financial institutions and African leaders warned on Friday the continent needs tens of billions of dollars in additional money to fight the coronavirus pandemic despite debt freezes and massive pledges of support.
In a joint statement, the World Bank and International Monetary Fund said they had each contributed to the $57 billion mobilized by official creditors to support healthcare and economic recovery on the world's poorest continent, while $13 billion came from private funds.

South African president and African Union chairman Cyril Ramaphosa said the coronavirus represents a setback to the continent's progress. By Phill Magakoe (AFP/File)
---
Apr 17, 2020
France reports 761 more coronavirus deaths in 24 hours, total toll 18,681
France's registered death toll from coronavirus infections is nearing 19,000, but most data provided further indications that the spread of the disease
was slowing after a one-month-old national lockdown.

REUTERS - CHRISTIAN HARTMANN
---
Apr 17, 2020
IMF head: Dire economic forecasts may be too optimistic
By Faisal Islam BBC Economics Editor
How do you co-ordinate economic policy across the globe, when an invisible enemy that behaves in unknown ways systematically erodes the very way economies function?
That is the tricky challenge facing the relatively new managing director of the International Monetary Fund, Kristalina Georgieva.
The IMF is now a fire fighting service battling multiple infernos, almost everywhere.
Just three months ago, the IMF's January economic forecast update projected that the base unit of living standards - the per person size of the economy or GDP per capita - would be going up in 160 countries. That would have meant 82% of nations becoming better off in 2020.
Now, in April, because of Covid-19, she says: "We are projecting 170 countries to see income per capita shrinking during 2020" - 87% of the atlas of the world.
And yet this detail - which is part of a broader forecast that sees world GDP dive 3% in 2020, creating "a global recession we have not seen in our lifetimes" - may not be the end of it.
"I want to stress this may be actually a more optimistic picture than reality produces," Ms Georgieva told the BBC.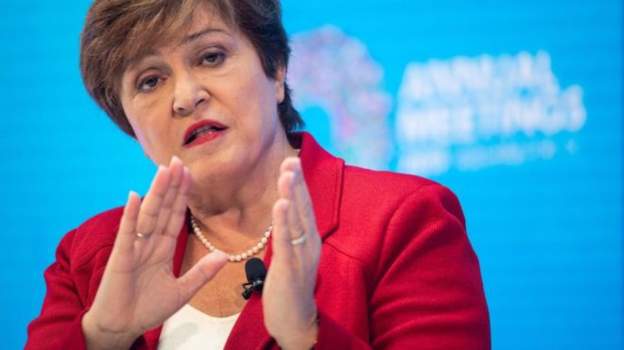 AFP
---
Apr 17, 2020
France distances itself from Wuhan lab claims
By BBC News
France has distanced itself from US allegations that coronavirus originated in a Chinese research laboratory.
President Emmanuel Macron's office said there was no evidence so far that this is the case.
A spokesperson said: "We would like to make it clear that there is to this day no factual evidence corroborating the information recently circulating in the United States press that establishes a link between the origins of Covid19 and the work of the P4 laboratory of Wuhan, China."
President Trump said his government was trying to determine if Covid-19 came from a Chinese lab.
China says the claims have no scientific basis.
Read more: Is there any evidence for lab release theory?
The virus is thought to have been passed on to humans at a wet market in Wuhan.
Earlier Macron had questioned China's handling of the outbreak, saying it was "naive" to suggest Beijing had dealt better with the crisis than Western democracies.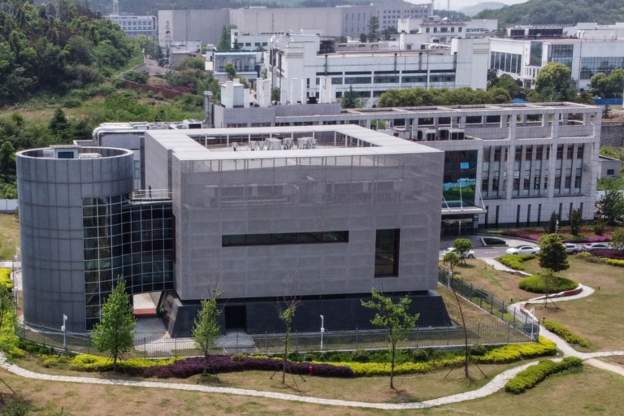 The P4 laboratory at the Wuhan Institute of Virology - AFP
---
Apr 17, 2020
US trace detectives on the case
By Tara McKelvey BBC News, Washington
The US government is hiring tens of thousands of people to become contact tracers, workers who track the movements of patients infected with the virus.
The campaign has been compared to a Depression-era programme, Works Progress Administration (WPA), which created jobs for people in fields from dam-building to mural-painting in the 1930s.
The contact-tracing programme of today is designed to slow the spread of the virus. "We call it shoe-leather epidemiology," says Daniel Daltry, a progamme chief with the health department for the US state of Vermont.
More than 20 contact tracers have been speaking to Vermont patients to find out whom they recently spent time with. Individuals who have been exposed to the virus are warned about a possible infection so they self-isolate.
Says Daltry: "It's humans responding to humans, trying to work directly with each other to flatten the curve."
---
Apr 17, 2020
Trudeau sending military to help in care homes
By BBC News
Canada is sending 125 members of the military to help with the coronavirus crisis in Quebec's long-term care homes.
Last weekend, 31 people died in one home, amid reports that staff had walked out leaving many patients unattended. The events prompted a public outcry and several official inquiries.
Justin Trudeau said on Monday this use of the military was "unprecedented" but necessary.
He also announced long-awaited support for the country's energy sector, which has been hit by a double whammy of coronavirus and a Saudi-Russian oil price war.
---
Apr 17, 2020
What's the latest across Europe?
By BBC News
An outbreak of Covid-19 on board French aircraft carrier Charles de Gaulle has infected 1,081 people, Defence Minister Florence Parly has told the National Assembly. Twenty-four of the 2,300 on board are in hospital and one is in intensive care.
France has today reported 761 more deaths with coronavirus, taking the total toll to 18,681. Italy and Spain are the only European countries to have recorded more. Elsewhere in Europe:
In Germany Health Minister Jens Spahn says the outbreak there is "under control and manageable", with officials saying the transmission rate between people has dropped to 0.7. Germany has tested far more people for coronavirus than other European countries and has seen 3,868 deaths - a relatively low figure for its population of 83 million
Controversy surrounds the latest figures on infections and deaths in Spain, where the official death toll is 19,478. The worst-hit regions of Madrid and Catalonia object to the government's new approach of not counting deaths where a test for Covid-19 has not been carried out.
Italy has reported another 575 deaths in the past 24 hours, but significantly the number of people in intensive care continues to fall, down 124 on Thursday to 2,812
Denmark is to allow dentists, opticians, tattoo and piercing studios and several other professions to return to work from Monday, provided they follow guidelines on hygiene and protection. Cafes and restaurants must remain shut
Albania has beefed up jail terms for people who break quarantine measures, with up to eight years for someone who infects another person causing death
Meanwhile, Serbia, Montenegro and North Macedonia have begun three-day lockdowns timed to coincide with the Orthodox Easter holiday
---
Apr 17, 2020
WHO casts doubt on usefulness of antibody tests
By BBC News
The World Health Organization has cast doubt on the usefulness of antibody tests for Covid-19.
Many countries have indicated an intention to purchase millions of antibody tests, suggesting that people who are proven to have had the virus could be given "immunity passports" and would be able to return to work.
The UK government has bought 3.5 million antibody tests, but has not yet found one that is reliable enough to use.
But the WHO cautioned against investing too much in these tests.
Speaking in Geneva, the WHO's Dr Maria van Kerkhove said there was "no evidence" that having had the virus would guarantee immunity.
She said initial evidence did not suggest large numbers of people were developing antibodies after having the virus, meaning the chances of creating "herd immunity" were not high.
We'll hear more over the weekend as the WHO issues guidance about the use of antibody tests.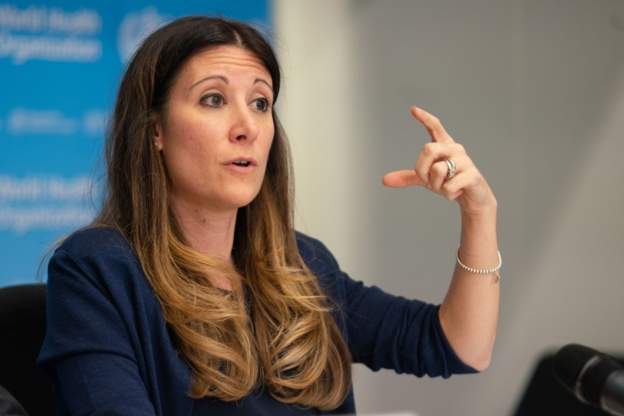 The WHO's Dr Maria van Kerkhove said there was "no evidence" that having had the virus would guarantee immunity - AFP
---
Apr 17, 2020
Texas first state to plan for loosening restrictions
Texas has become the first US state to release a plan to begin lifting lockdown orders and reopen its economy.
"Because of the efforts by everyone to slow the spread, we're now beginning to see glimmers that the worst of Covid-19 may soon be behind us," Republican Governor Greg Abbott said in a news conference on Friday.
Abbott issued an executive order to create a group called the Strike Force to Open Texas to determine which businesses can reopen and when. But he added that schools would have to remain shut for the remainder of the school year.
Here are some of the key dates he announced
20 April - State parks may reopen but visitors must wear masks and maintain social distancing
22 April - Elective surgeries can resume
24 April - Retail businesses can reopen as long as their products are available "to go" and require little interaction with staff
Texas has so far reported more than 17,000 cases and 428 deaths from the coronavirus. The state has tested 169,536 people out of a population of 29 million.
---
Apr 17, 2020
Updates from around the world
By BBC News
We've been busy bringing you the latest news as the spread of the coronavirus continues around the world. Here are some of the main things you need to know today:
The World Health Organization (WHO) has cautioned countries against investing too much in antibody tests. A number of nations intend to purchase them in the hope of identifying who can return to work. However the WHO says there is "no evidence" that having had the virus would guarantee immunity
The UK has announced a vaccine taskforce. It will bring together experts in government, industry and academia to speed up the search for a vaccine
Germany says its outbreak is "under control" following a month-long lockdown. Some smaller shops there will open next week and schools with start reopening in early May
France has distanced itself from US claims that Covid-19 originated in a lab in Wuhan. President Macron's office said there was no evidence that this is true
Malawi's High Court has temporarily barred the government from issuing a 21-day lockdown after a petition by a human rights group. It argued that the government had not implemented measures to help the poor during the measures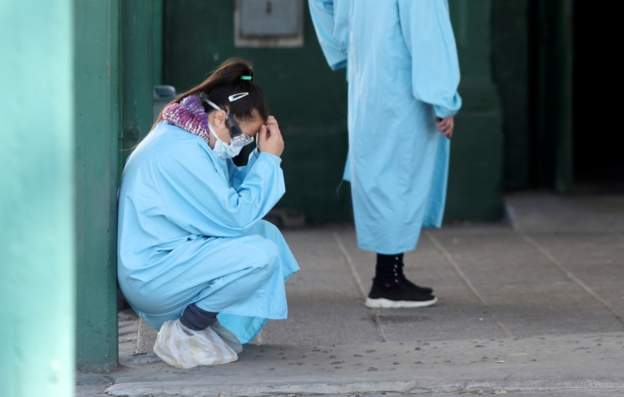 Reuters
---
Apr 17, 2020
Should Ghana Review Its COVID-19 Strategic Assumptions And Lines Of Action?
The Ministry of Information's briefing on April 16, was not only brief, but it was also short of data and analysis. It gave no clues on the question of the lifting, extension or expansion of the lockdown.
The national COVID-19 framework hinges on two major strategic assumptions which appear to be that:

---
Apr 17, 2020
Politicizing COVID-19 Could Hinder Govt's Efforts — Kpemka
Deputy Attorney General and Member of Parliament for Tempane, Joseph Dindiok Kpemka is urging persons politicizing the government's efforts to fight the Covid-19 pandemic to put an end to it because it impedes progress.
According to the Tempane MP, government is working with the advise from health and development experts to get a lasting solution for the pandemic and needs all Ghanaians to comply with directive to curb the spread.

Joseph Dindiok Kpemka
---
Apr 17, 2020
Did Covid-19 kill a French car plant in Wuhan?
French automaker Renault says its China operations will from now focus exclusively on electric vehicles, after it pulled out of a joint venture with Wuhan manufacturer Dongfeng, which produces conventional internal combustion engines. Was it Covid-19 or climate change that inspired the move?
The Dongfeng-Renault factory was located just outside the epicentre of the coronavirus outbreak: the city of Wuhan. Under the Chinese government's lockdown, the factory was forced to close –temporarily initially – and its French expatriates were sent home.

AFP - GREG BAKER
---
Apr 17, 2020
Cameroon releases prisoners, excluding Anglophones, to limit Covid-19 spread
Cameroon's President Paul Biya has made one of his first public appearances since Covid-19 struck the country, announcing the release of some prisoners in order to prevent the spread of the virus in overcrowded jails. The decree does not include Anglophones detained as part of the ongoing crisis in the North-West and South-West regions.
The decree announced by Biya will excludes inmates convicted for embezzlement, corruption, or terrorism, according to Nkongho Felix Agbor Balla, a lawyer and human rights expert. 

via REUTERS TV
---
Apr 17, 2020
COVID-19: NPP Parliamentary Aspirant Donates PPEs To Zebilla Police Station, Health Directorate
The New Patriotic Party Parliamentary aspirant Dr. John Kingsley Kurugu, has donated Personal Protective Equipment (PPEs) worth thousands of Ghana cedis to the Zebilla Police Command and District Health Directorate in the Upper East Region to help stem the spread of COVID-19 in the area.
Dr. Kingsley Kurugu presented bottles of hand sanitizers, nose masks, hand gloves and other health items meant for the health workers and the police in the district.

---
Apr 17, 2020
Latest Report On Covid-19 Cases In Asuogyaman District
1. 20 samples were taken from Apeguso camp of AFCONS for testing on 8th April 2020. The results were released on Tuesday 14th April 2020, and showed that 10 of the workers tested positive. It comprised 7 Indians and 3 Ghanaians.
2. On the same day, samples of 5 people were taken as contact tracing from Akosombo Asukwao and New Combine. The results showed negative for all of them.

---
Apr 17, 2020
Covid-19: Nigeria Test 6,649 Samples In 24hrs
Nigeria on Thursday, April 16, tested some 6,649 blood samples for coronavirus.
The National Centre for Disease Control (NCDC) made this known in a tweet on Friday, April 17.

---