Coronavirus updates As it happens (2020-06-23)

Live Dashboard
Dossier: Coronavirus pandemic
---
Jun 24, 2020
Covid-19: Okere District Education Office Close Indefinitely
The Okere District Education Directorate has been shut down indefinitely after a staff tested Positive for Coronavirus.
The office was shut down upon advise by the Ghana Health Service on Wednesday.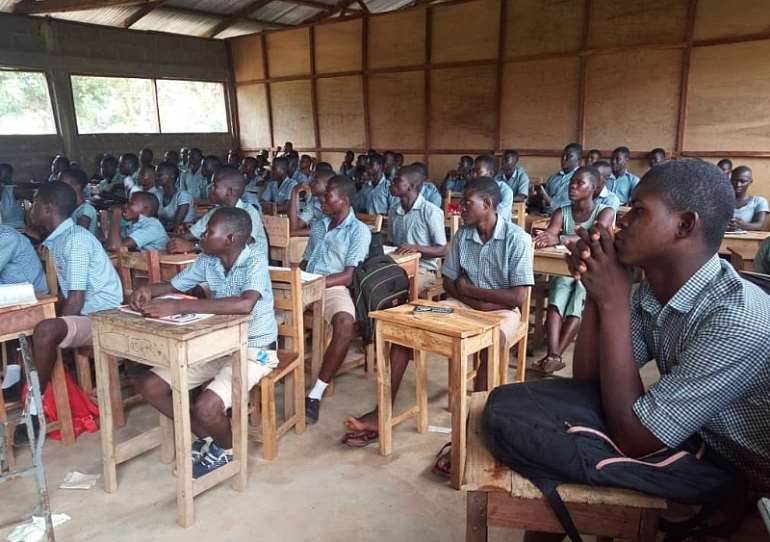 ---
Jun 24, 2020
Two Paris schools closed as precaution after coronavirus cases detected
French authorities have closed two schools in Paris as a precautionary measure after the discovery of coronavirus cases but they have not been classed as potentially dangerous clusters.
France, unlike some other European countries which have taken a much more cautious approach, on Monday resumed obligatory schooling for all pupils after the coronavirus shutdown.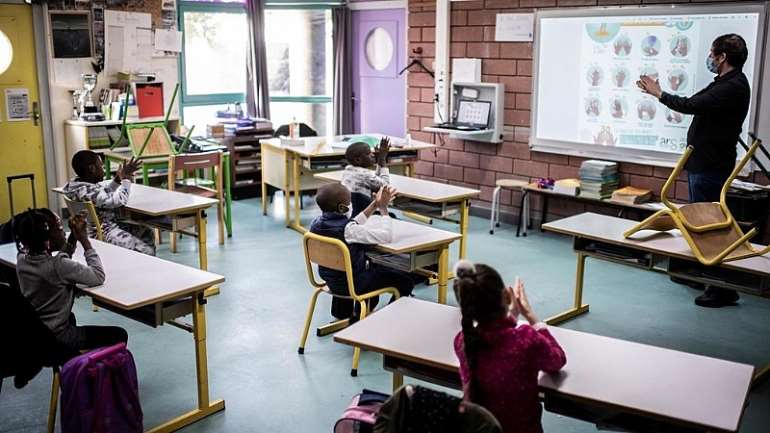 © AFP/Martin Bureau
---
Jun 24, 2020
Covid-19: Medical Lab Scientist At Weija Hospital Dies
The Ghana Association of Medical Laboratory Scientists (GAMLS) has confirmed the death of one of its members who passed away after contracting the novel coronavirus.
According to a statement from the Association, he died on Monday, June 22 after being rushed to the Komfo Anokye Teaching Hospital (KATH) three days prior.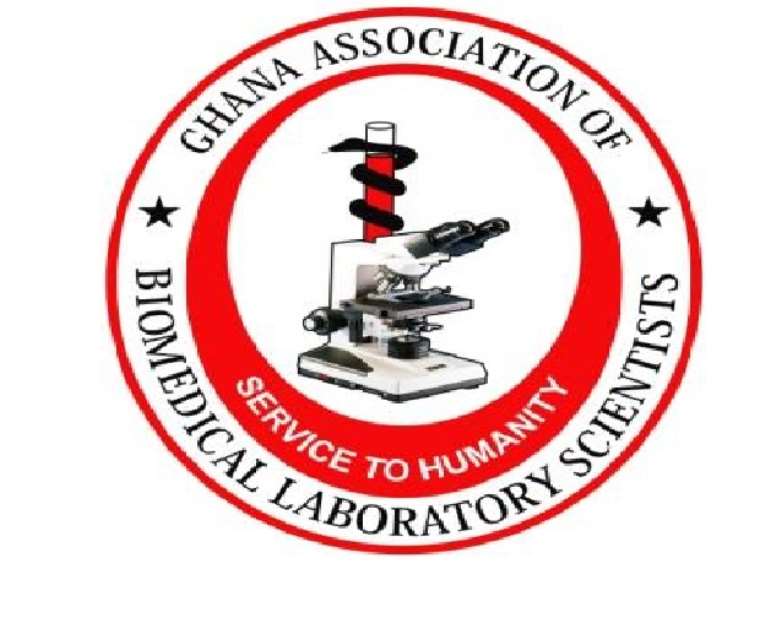 ---
Jun 24, 2020
COVID-19: Ghana's Case Now 15,013
Ghana has recorded 445 new cases of COVID-19.
This brings the total tally to 15,013.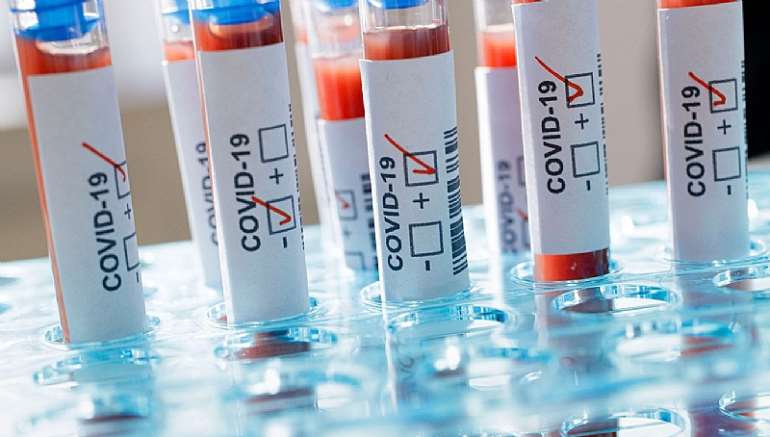 ---
Jun 24, 2020
GHS, UNDP Partner To Sensitize Vulnerable Groups On COVID-19 In Hard-To-Reach Communities
The Ghana Health Service (GHS), in partnership with United Nations Development Programme (UNDP), is extending health promotion, public outreach and awareness on coronavirus to vulnerable populations including persons with disability and people living with HIV in hard-to reach communities.
The goal is to ensure that 500,000 vulnerable women and 250,000 vulnerable men with disabilities are equipped with relevant information on COVID-19, to empower them to make better decisions and change their behaviors to protect themselves and others. As part of this initiative, tailored communication materials in accessible formats including braille, audio, and sign language for people living with disability will be produced and disseminated.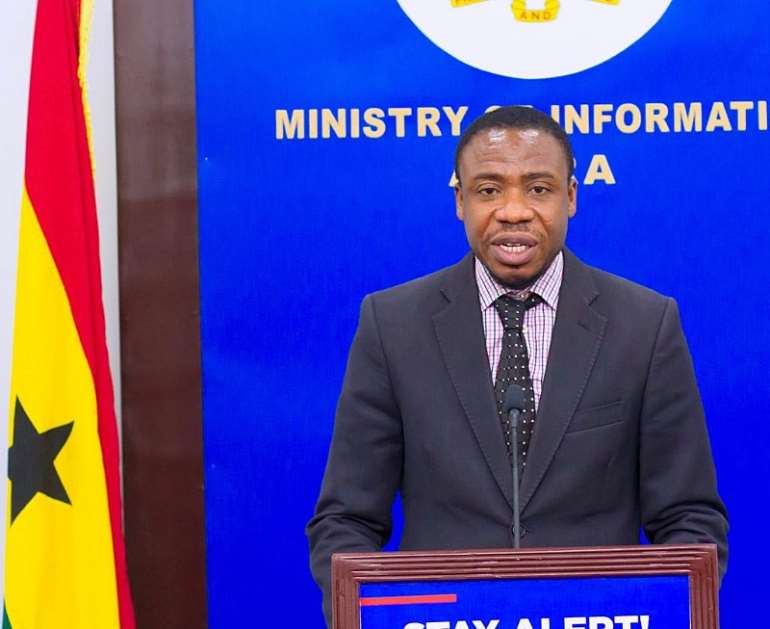 ---
Jun 24, 2020
COVID -19: Our Behaviour Will Determine Rates Of Infection Spread And Deaths In Ghana – Dr Da Costa
The Director of Health Promotion at Ghana Health Service, Dr Da costa Aboagye has noted that the behaviour of Ghanaians in adhering to the preventive measures will determine the rate of transmission of the COVID 19 infection in Ghana in going forward.
Adhering strictly to the safety protocols such as mandatory wearing of face mask, regular handwashing and observing social distancing will significantly reduce the rate of transmission of the virus, Dr Da Costa stated.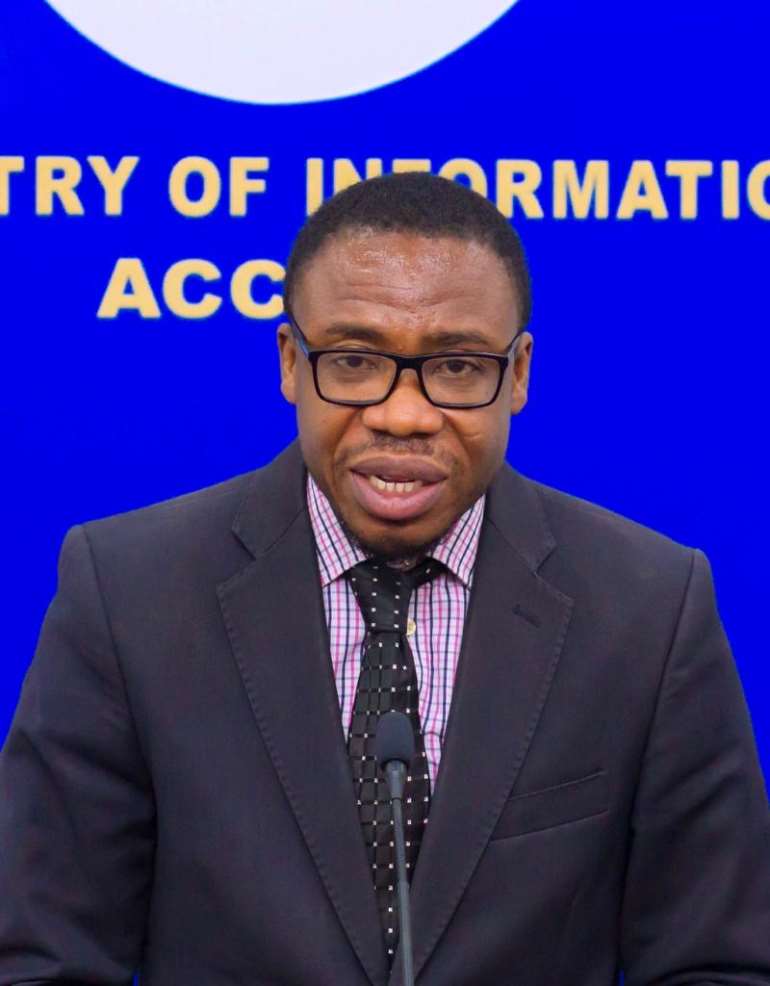 ---
Jun 24, 2020
Treat Climate Crisis With Same Urgency As COVID-19 Pandemic — New ECA Paper
A post coronavirus recovery in Africa should address the fundamental causes of vulnerabilities and go beyond fiscal and monetary adjustments whose sole aim is to ensure the survival and perpetuation of the current system of production, consumption and distribution which is responsible for the climate crisis, according to a new discussion paper published by the Economic Commission for Africa (ECA).
In the discussion paper produced against the backdrop of the unprecedented global health crisis, titled; Climate Change and Development in Africa Post COVID-19: Some Critical Reflections, the ECA's African Climate Policy Centre's (ACPC) argues that a new political economy based on cohesion, equality and environmental sustainability is required to enable drastic climate actions.
---
Jun 24, 2020
Narayan Sevasansthan Launched Free Ration Scheme For Workers, Impacted By 'Covid-19'
Narayan SevaSansthan(NSS) today announced the launch of a new campaign, "free ration scheme for all workers affected by 'Covid-19' pandemic".
In the first phase of this novel scheme, 50,000 poor-labourer families will be provided with free monthly rations. The scheme will cover workers as well as the economically weaker section of the populace. Ration to each of these families would include, 20 kg flour, 5 kg pulses, 5 kg rice, 2 kg oil, 2 kg sugar and 2 kg salt.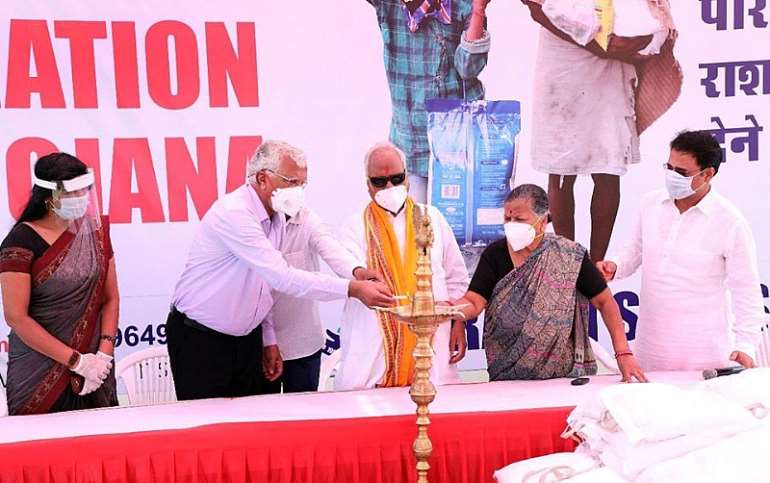 ---
Jun 24, 2020
Covid-19: Okere MP Admitted At UGMC, Awaiting Test Results
The Member of Parliament (MP) for Okere in the Eastern Region has been admitted at the University of Ghana Medical Centre (UGMC) over fears of contracting covid-19.
Dan Botwe in a statement said, he is on admission "upon feeling unwell earlier this week".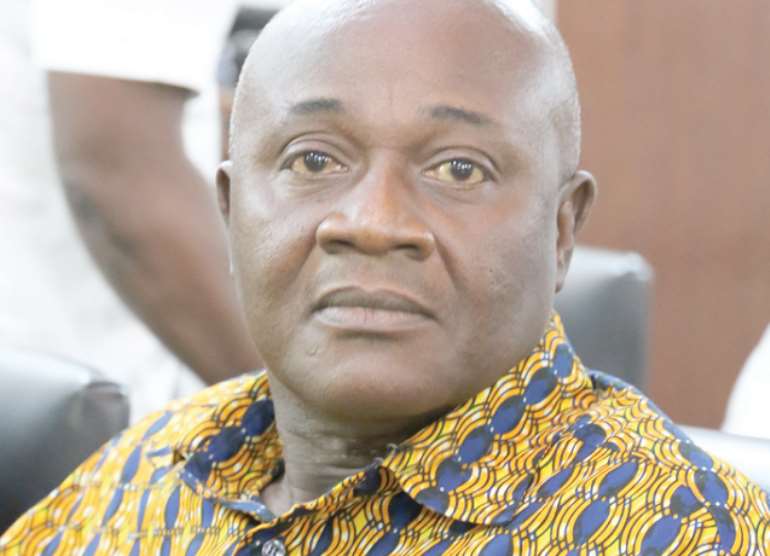 ---
Jun 24, 2020
Covid-19: Consider Self-Protection A Civic Responsibility — NCCE
Mr Oral-Robert Amenyo, Deputy Volta Regional Director of the National Commission for Civic Education (NCCE), has urged Ghanaians to consider the adherence to Coronavirus prevention guidelines a civic responsibility.
"Protecting ourselves from the Coronavirus should be considered a civic responsibility. Love for our nation must drive us to protect ourselves," he said.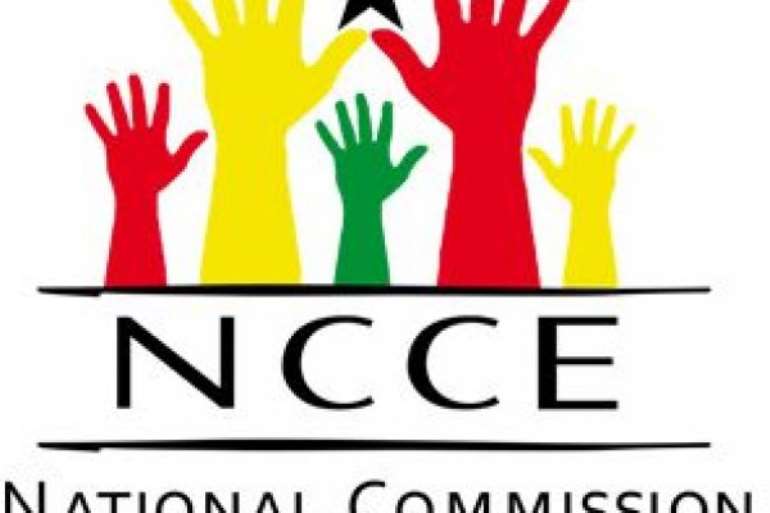 ---
Jun 24, 2020
Coronavirus: Police Arrest 40 Face Mask Offenders In Accra
The Operations Team of Railways Police Command in Accra has arrested 40 persons for non-compliance with the mandatory wearing of face mask directive.
A 25-member team conducted the 'Operation Wear Your Mask' within the Central Business District, Kantamanto and its environs on Tuesday, June 23, 2020.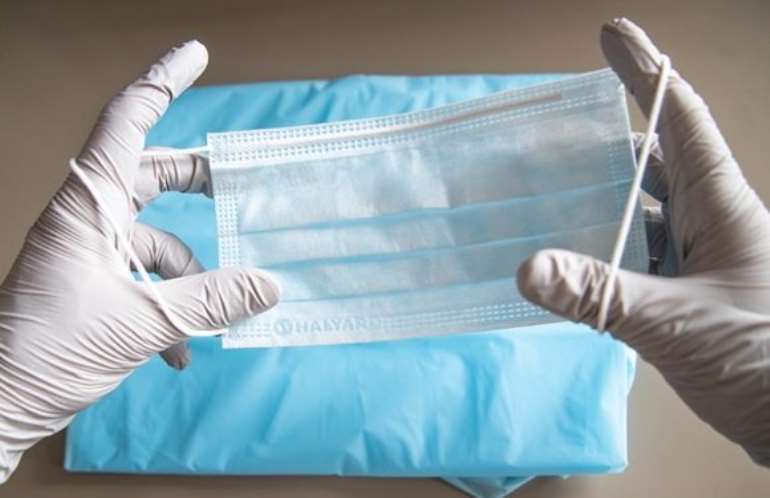 ---
Jun 24, 2020
Covid-19: Eduation Minister Detained At UGMC, Awaiting Test Results
The Education Minister, Dr. Matthew Opoku Prempeh, has been detained at the University of Ghana Medical Centre (UGMC) over fears of contracting COVID-19.
He is awaiting his COVID-19 test results after reporting himself to the facility when he felt unwell.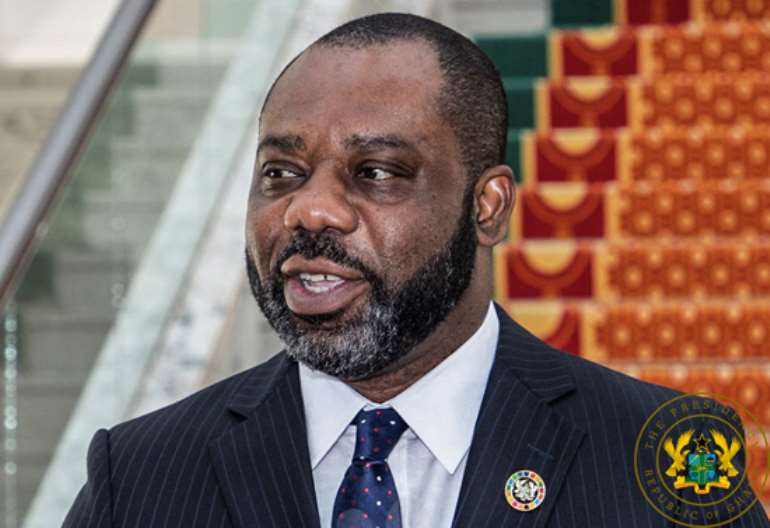 ---
Jun 24, 2020
Africa hamstrung by trade restrictions over goods for fight against Covid-19
The African region is the hardest hit by trade restrictions limiting the flow of goods used in the fight against the coronavirus, according to a report published this week. On the contrary, African countries export many of the materials used for producing masks, gloves and disinfectants that could instead be used for their own manufacturing. 
"74 percent of African imports of Covid-19 related products are subject to bans or restrictions," the International Trade Centre (ITC) said in a report.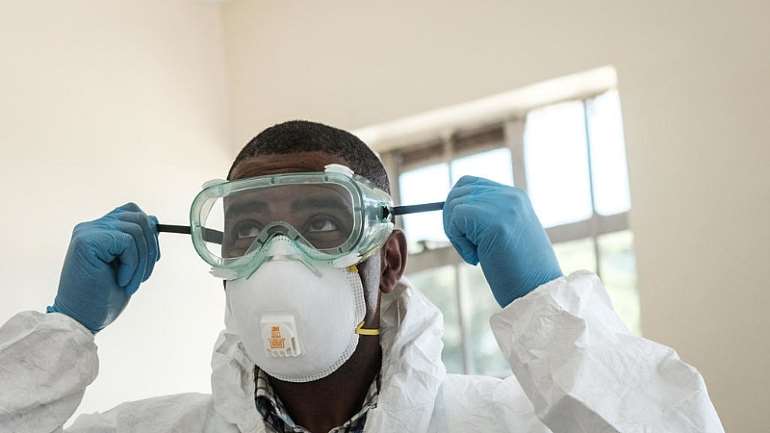 © AFP - Yasuyoshi Chibay
---
Jun 24, 2020
Germany reinstates lockdown in two districts as new Covid-19 cases top 1,000
The reappearance of several clusters of the coronavirus have prompted German authorities to reimpose a lockdown in two towns. It's the first decision of its kind in Europe and concerns over 600,000 people.
This comes as medical experts warn of a possible second wave of the epidemic in Europe which has already killed over 470,000 people worldwide.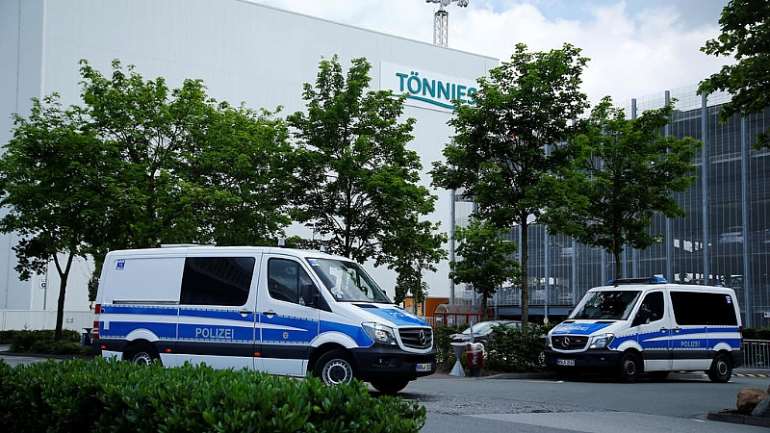 REUTERS - Leon Kuegeler
---
Jun 24, 2020
France's Covid-19 tracking app has only identified 14 people at risk
France's new phone app for tracking coronavirus cases has only alerted 14 people that they were at risk of infection since its launch, the digital affairs minister said Tuesday. A further half a million chose to uninstall the app.
The StopCovid app keeps track of users who have been in close proximity of one another over a two-week period. If any become infected, they inform the platform, which alerts the others.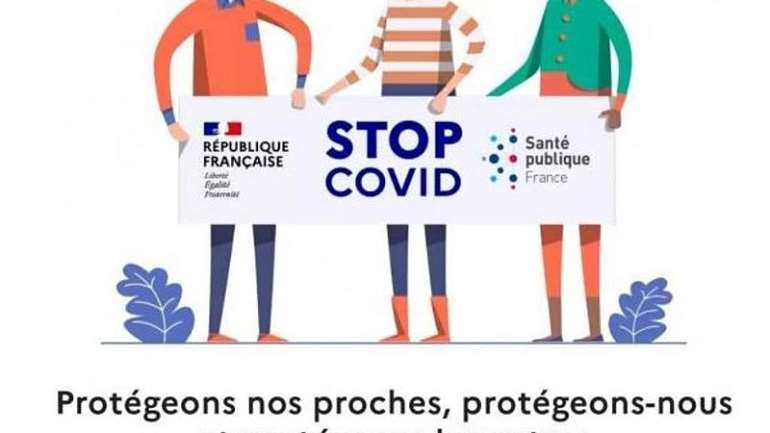 © StopCovid/Inria
---
Jun 24, 2020
Paris Mayor Hidalgo champions environment in bid for post-Covid re-election
France is to hold its Covid-delayed second round of local elections on 28 June and Paris Mayor Anne Hidalgo has placed green issues at the forefront of her vision for the city in the hope of re-election.
After taking the largest share of votes in the first round of the elections on 15 March, just days before the second round was cancelled due to nationwide confinement to stop the spread of the coronavirus, Anne Hidalgo of the French Socialist Party is the favourite to win the 28 June vote. 
Who is she?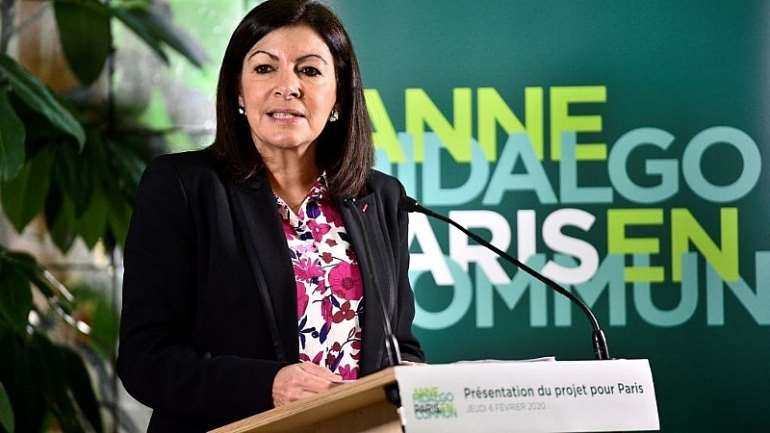 Martin BUREAU / AFP
---
Jun 24, 2020
Two Zimbabwean Journalists Charged With Violating COVID-19 Lockdown
Zimbabwean prosecutors should drop the charges filed against two journalists for violating the country's COVID-19 lockdown regulations and ensure that they can report freely about alleged abuses by security forces, the Committee to Protect Journalists said today.
Frank Chikowore, a freelance journalist, and Samuel Takawira, a reporter for the independent news outlet 263ChatExternal link , were arrested on May 22 at the Parktown Hospital in the Waterfalls suburb of the capital, Harare, according to localExternal link newsExternal link reportsExternal link and the journalists, who spoke to CPJ via phone and messaging app. They were charged with failing to comply with Zimbabwe's COVID-19 lockdown order, their lawyer, Paidamoyo Saurombe, told CPJ.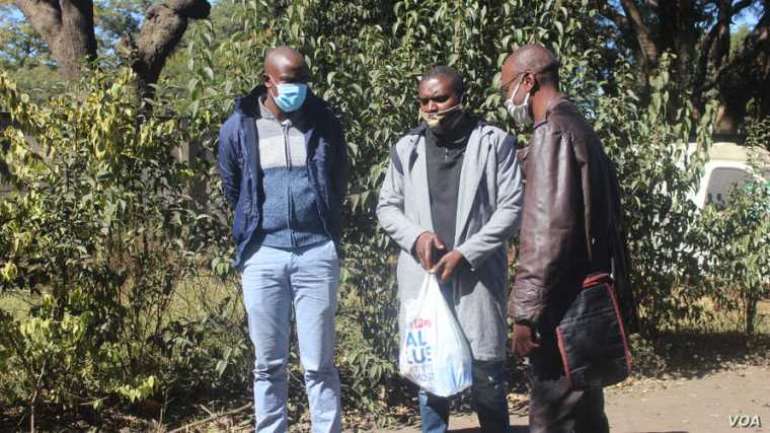 Journalists Samuel Takawira and Frank Chikowore, and an unidentified policeman (left to right) arrive at the Mbare Magistrate's Court in Harare for their first appearance on charges of contravening Zimbabwe's lockdown regulations. (263Chat/Manashe Chokoza)
---
Jun 24, 2020
Understanding And Coping With Anxiety In A COVID-19 World
We're so focused on the tug of war between our economic and physical health that our mental health has fallen by the wayside.
CEO of medical scheme Profmed, Craig Comrie says there has been a noticeable drop in psychiatric claims despite telemedicine facilities being made available and covered by most medical aids.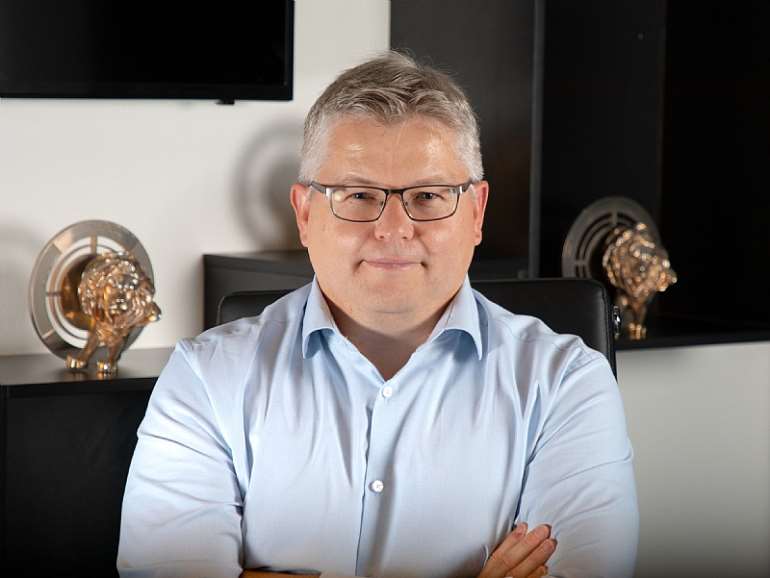 CEO of medical scheme Profmed, Craig Comrie
---
Jun 24, 2020
Covid-19: I've Not Tested Positive – Afenyo-Markin Rubbish Reports
The Member of Parliament (MP) for Effutu in the Central Region, Alexander Afenyo-Markin has debunked media reports suggesting he has tested positive to covid-19.
The lawmaker who doubles as the Board Chair of the Ghana Water Company Limited (GWCL), said he has in the past week been conducting his official and personal duties.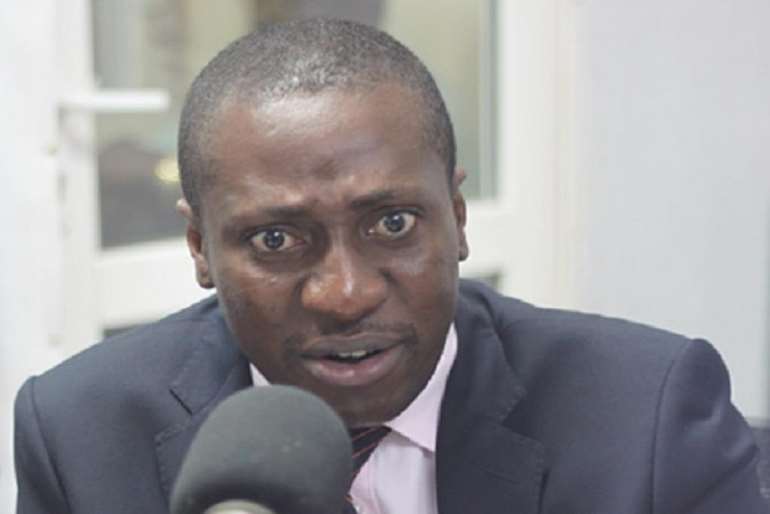 Alexander Afenyo-Markin
---
Jun 24, 2020
Covid-19: Minority Wants Mass Testing Of Final Year SHS Students, Teachers
The Minority in Parliament has called on government to immediately commence mass testing of teachers and all final-year Senior High School (SHS) students who report to campus for the coronavirus.
Additionally, government must provide Personal Protective Equipment (PPEs) for the teachers and students to co-exist on the various campuses.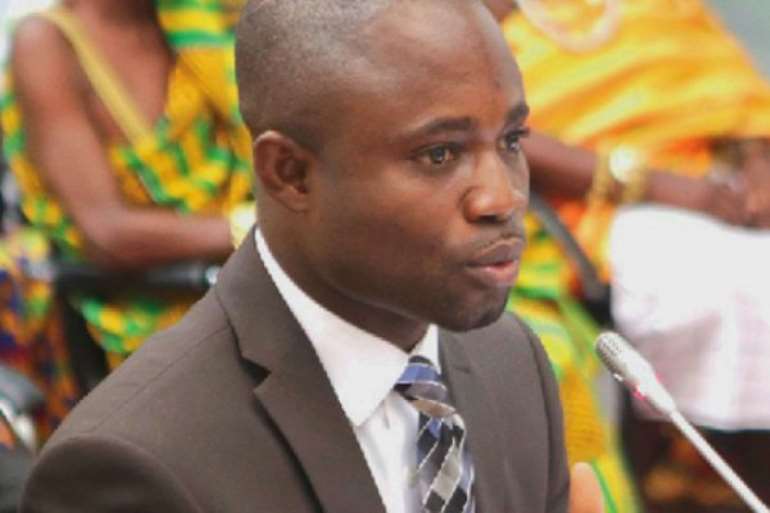 ---