Coronavirus updates As it happens (2020-05-26)

Live Dashboard
Dossier: Coronavirus pandemic
---
May 26, 2020
Covid-19: Easing Of Restrictions Now Would Be Suicidal - Rev Minister
The Reverend Minister said easing the restrictions without appropriate measures in place could severely affect the fight to bring down the further spread of the disease in the country.
Reverend Owusu in a virtual sermon, called on Ghanaians to adhere to the preventive protocols and social restrictions to help contain the further spread of the disease.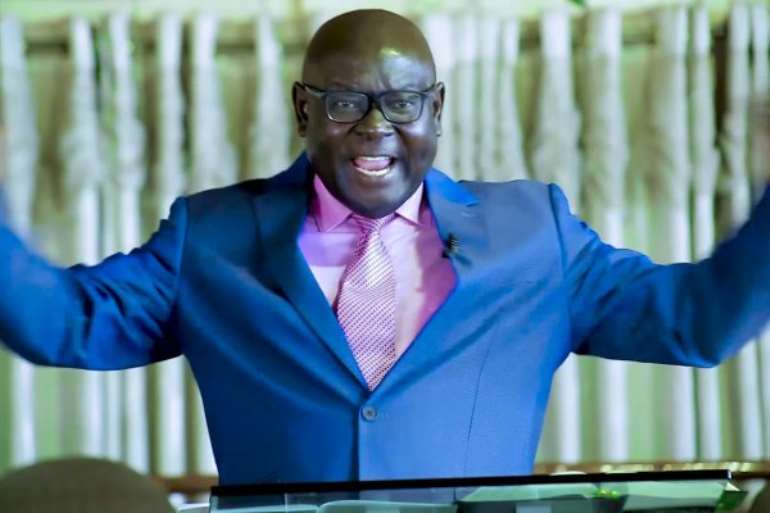 ---
May 26, 2020
COVID-19: Training Intensified For Health Workers To Avoid Infections – GHS
Training have been held as a measure to reduce the spread of COVID-19 among health workers.
The Director-General of the Ghana Health Service, Dr. Kuma-Aboagye says the Service has intensified training on infections prevention and control for all of its staff.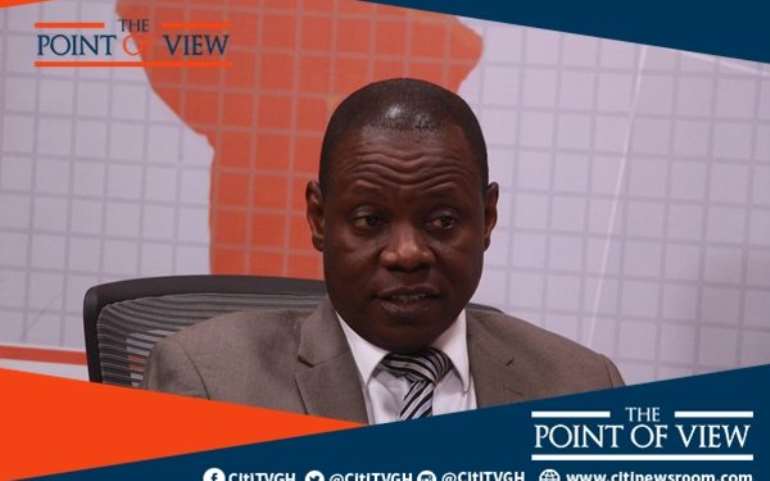 ---
May 26, 2020
C/R: Four Cops Treated For COVID-19; Two Discharged
Police in the Central Region have confirmed that six of its officers and two Community Protection Assistants tested positive for COVID -19.
According to the Regional Police Command, officers contracted the disease after taking part in some risky COVID -19-related operations.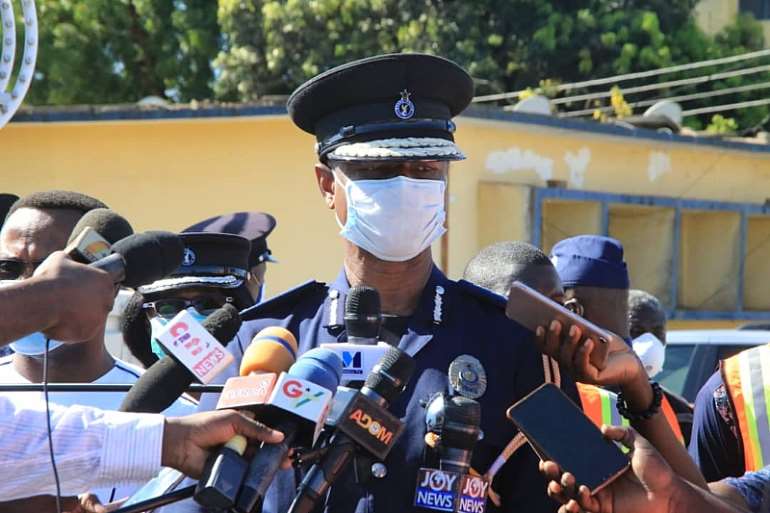 ---
May 26, 2020
Sekondi-Takoradi: Major Markets To Be Closed Over Rising COVID-19 Cases
Some major markets in the Sekondi-Takoradi Metropolitan Area in the Western Region will be closed down on Thursday, 28th May 2020 due to a surge in COVID-19 cases in the area.
According to the Public Relations Officer of the Assembly, John Laste, the markets are expected to be reopened on June 3, 2020, after a disinfection exercise.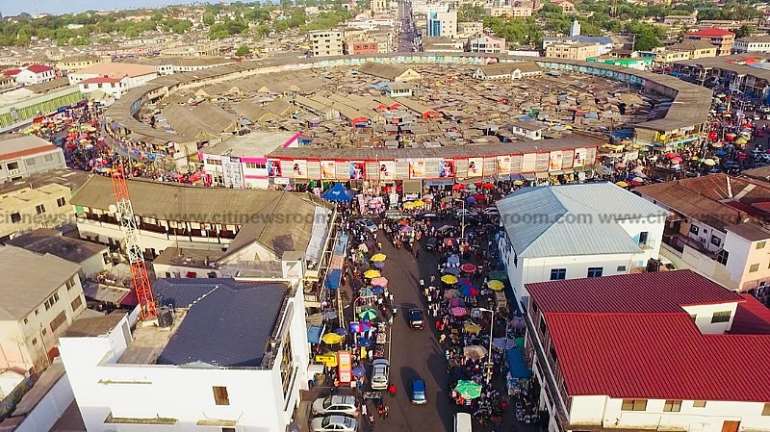 ---
May 26, 2020
Covid-19: Global Cases Hit 5.5M
The number of global coronavirus cases surpassed 5.5 million on Tuesday.
US-based Johns Hopkins University has confirmed.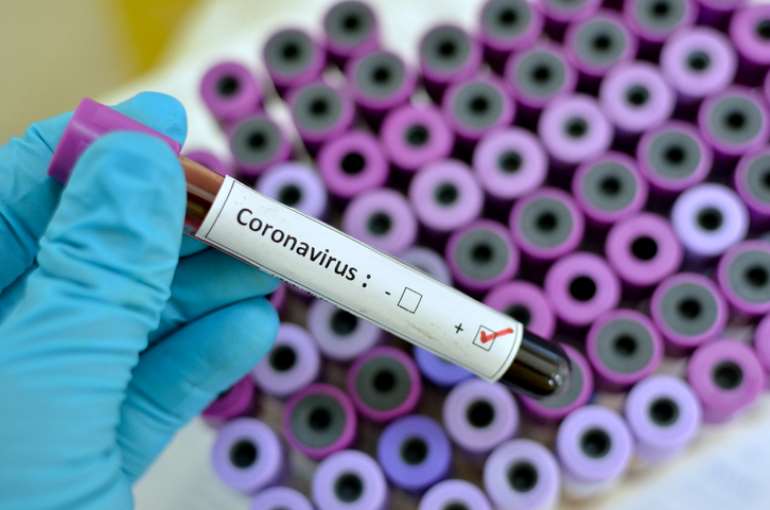 ---
May 26, 2020
Covid-19: Ghana Records 2,097 Recoveries
Some 156 new cases were recorded with much fewer cases were being recorded as indicated by the new trend.
The new cases were identified in five out of the 16 regions; Greater Accra recorded 72; Western - 57; Central - 13; Volta - 10, and Ashanti - four.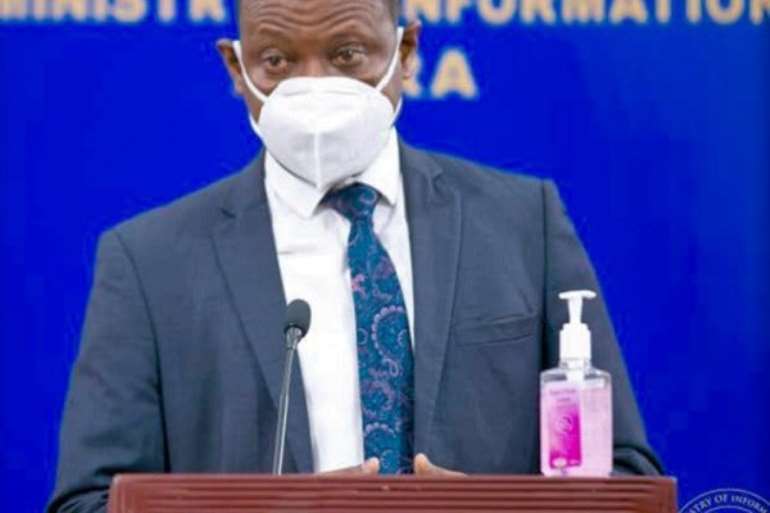 ---
May 26, 2020
Covid-19: Test Is Compulsory – Speaker Oquaye Cautions MPs, Staff
The test was done in the House last week but it is on record that some MPs, journalists and staff have still not done it, a situation that has necessitated a recall of the medical team for such persons to be tested at all cost.
On Tuesday, when the House sat, Speaker Oquaye said it was mandatory to go for the test.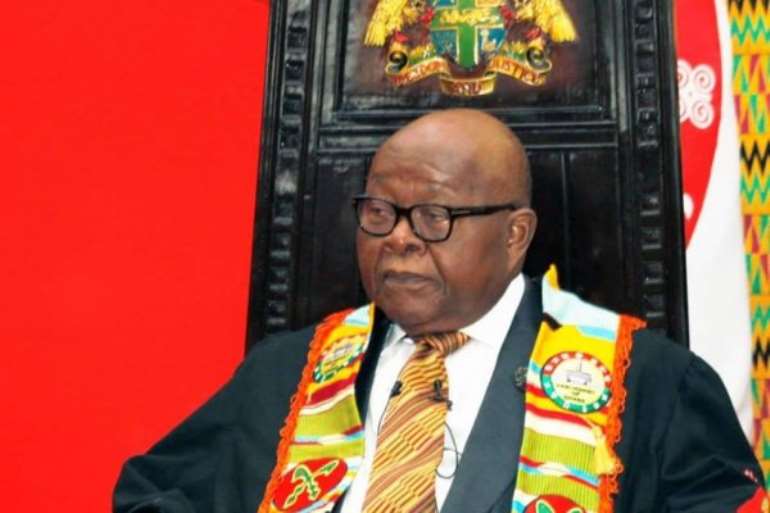 ---
May 26, 2020
Covid-19: Two Tullow Ghana Contractors Test Positive
Two subcontractors working with Tullow Ghana have tested positive for the novel Coronavirus.
A statement from the company indicated that the two were suspected to have the virus after showing symptoms. They were later quarantined and tested by officials from the Ghana Health Service (GHS).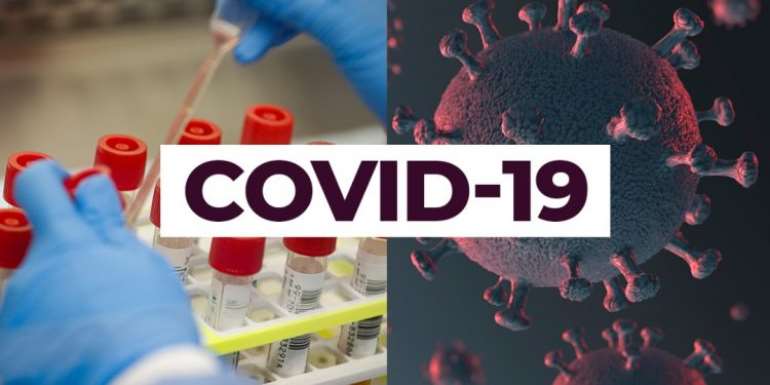 ---
May 26, 2020
Somalia: 283 Journalists And Other Media Workers Receive Face Masks For Their Protection From COVID-19
A total of 283 journalists and other media workers in Mogadishu have today received from the National Union of Somali Journalists (NUSOJ) face masks as part of efforts to provide essential protection for the safety of journalists and other media workers who are frontline workers.
The union distributed 1415 reusable cloth masks to local journalists and other media practitioners to help them stay safe and guidance was given on how to stay safe from COVID-19. Each of the recipients was handed out three reusable cloth masks. Union organisers distributed the mask kits in the media houses and to freelance journalists.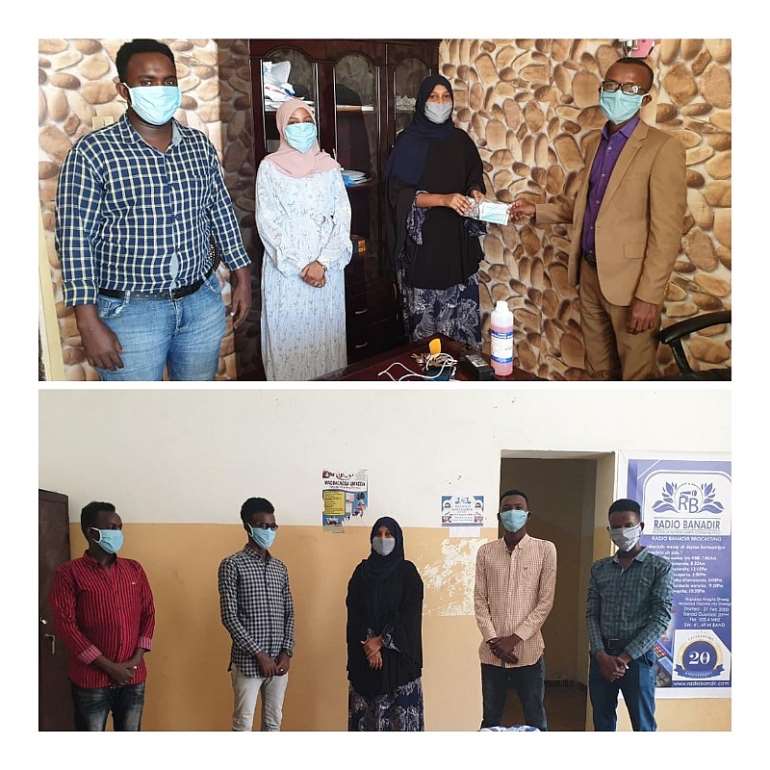 ---
May 26, 2020
Asutifi North District Trains Health Volunteers On COVID-19
Asutifi North District Assembly (ANDA) in the Ahafo Region with the support of World Vision have rolled - out COVID-19 training exercise for community-based surveillance volunteers in the district to help fight against the novel coronavirus.
The exercise which assembled 98 health volunteers was handled by the District Health Directorate was conducted in four sections namely Kenyasi Sub - District(25), Gyedu(24), Goamu (22) and Gambia(25) in order to meet and respect the social distancing protocol which is a key weapon to curb the virus.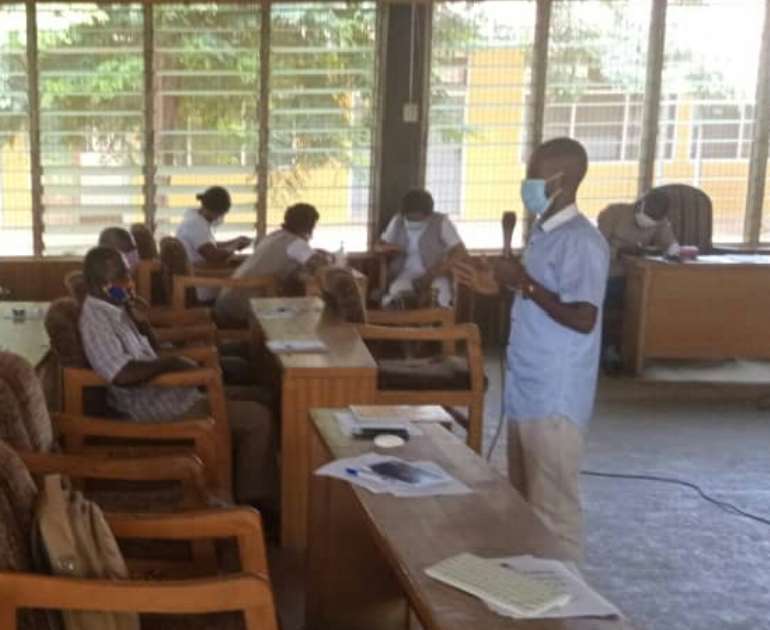 Asutifi North Disease Officer, Salam Dampark At The Training
---
May 26, 2020
Covid-19: Ghana Must Follow US, Germany, Others To Ease Restrictions Too – Osafo-Maafo
Senior Minister Yaw Osafo-Maafo has said since developed countries such as US, Germany, France and others are easing their COVID-19 restrictions, it will not be out of place for Ghana to follow suit.
"On Friday, we'll put all of this together [consultations] and, on the best advice available, we will make the various decisions", the former Finance Minister told journalists at a press briefing in Accra on Tuesday, 26 May 2020.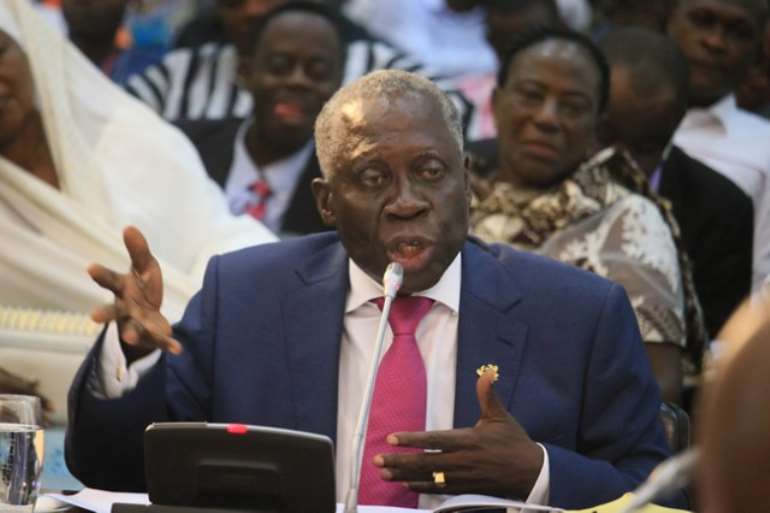 ---
May 26, 2020
Covid-19: Parliament Debunk Reports Of MPs Testing Positive
Ghana's Parliament has debunked reports that some Members of Parliament and 13 other staff have tested positive for COVID-19.
It comes after the viral report that two lawmakers have tested positive for the virus after they subjected themselves to voluntary testing requested by the Speaker of the House.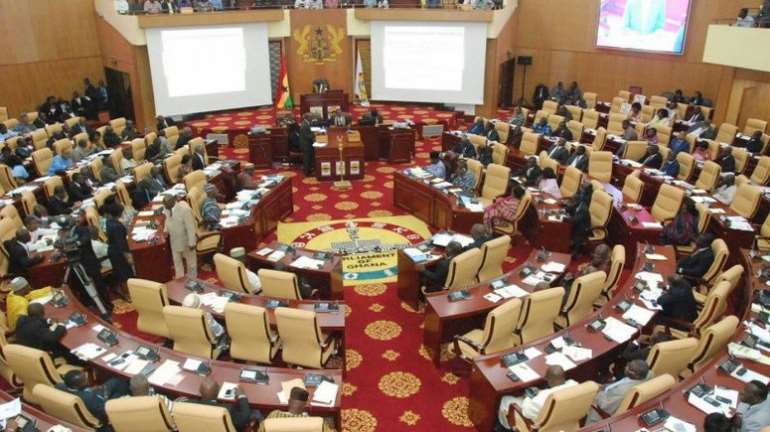 ---
May 26, 2020
COVID-19 Trust Fund Gathers Ghc50.6million – Sophia Akuffo
The Chairperson of the National COVID-19 Trust Fund, Madam Sophia Akuffo has disclosed that the Trust has so far received an amount of GHS50 million donated by individuals and institutions to combat the pandemic.
Sophia Akuffo disclosed this at a ceremony at the Jubilee House to donate some PPE to six institutions and Associations.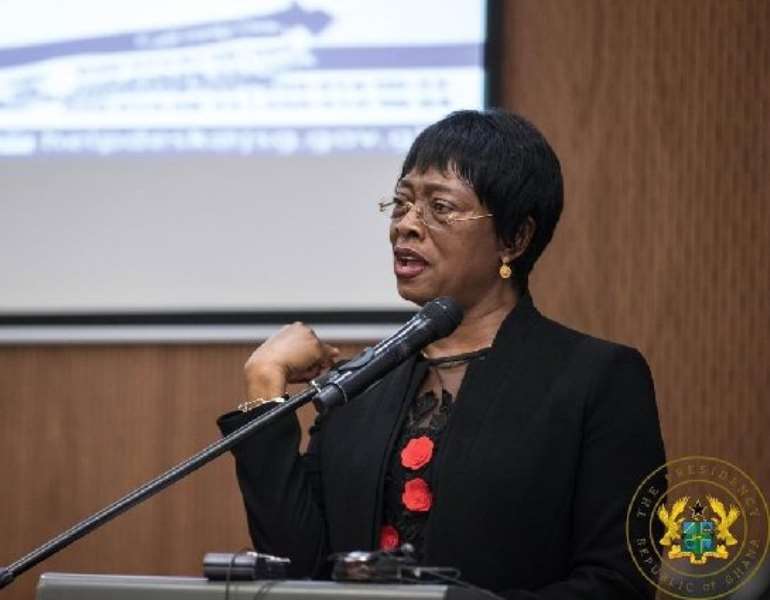 ---
May 26, 2020
Medical world urges G20 leaders to make Covid-19 recovery 'green'
More than 200 organisations representing 40 million health workers have signed an open letter to G20 leaders urging them to ensure a recovery from the coronavirus crisis that tackles both climate change and economic growth.
As lockdowns around the world begin to ease, medical professionals have urged political leaders not to forget the lessons learned from the coronavirus, emphasising that a new trajectory is needed.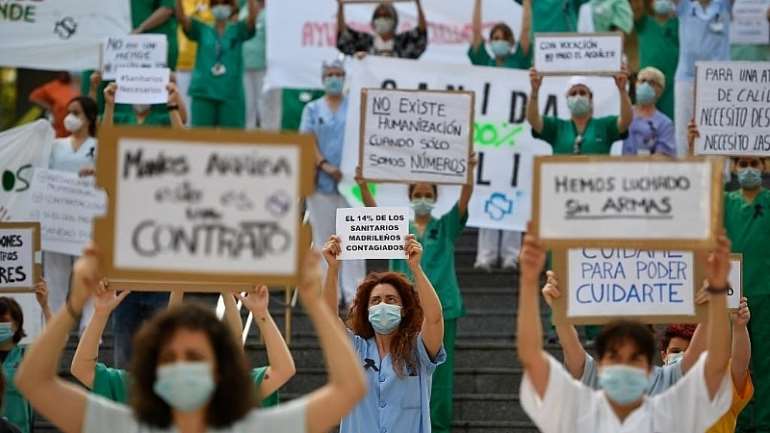 AFP - PIERRE-PHILIPPE MARCOU
---
May 26, 2020
Fans at illegal Strasbourg football match urged to get tested for Covid-19
Health and police chiefs in Strasbourg have appealed for hundreds of spectators at an illegally organised football match to report for tests to see if they have been infected with coronavirus.
"We must at all costs avoid a new cluster in Strasbourg and protect the people who were at the match as well as their relatives," said Josiane Chevalier, the prefect of Bas-Rhin."Our number one priority is health. It isn't a trick to capture those who went to the game."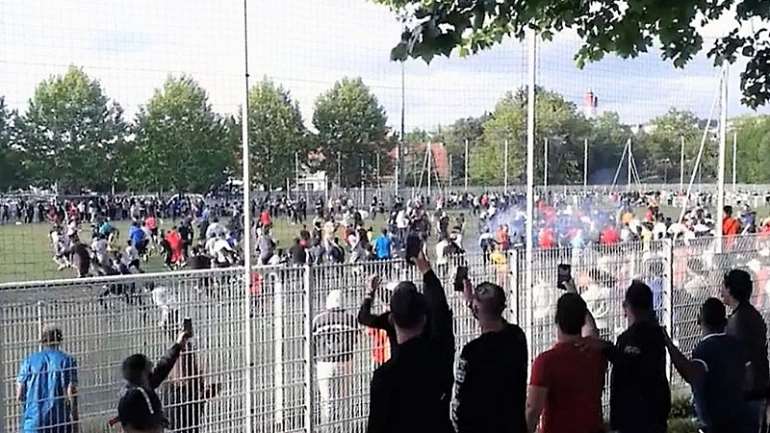 © screenshot/facebook
---
May 26, 2020
Macron to announce relief plan for Covid-hit car industry
French President Emmanuel Macron is to unveil a bailout package Tuesday for the country's automobile sector after the beating it took under the coronavirus lockdown.
After meeting carmakers and unions in his Paris office in the morning, Macron was to visit supplier Valeo, which makes equipment for electric cars, at its factory in Etaples in northern France.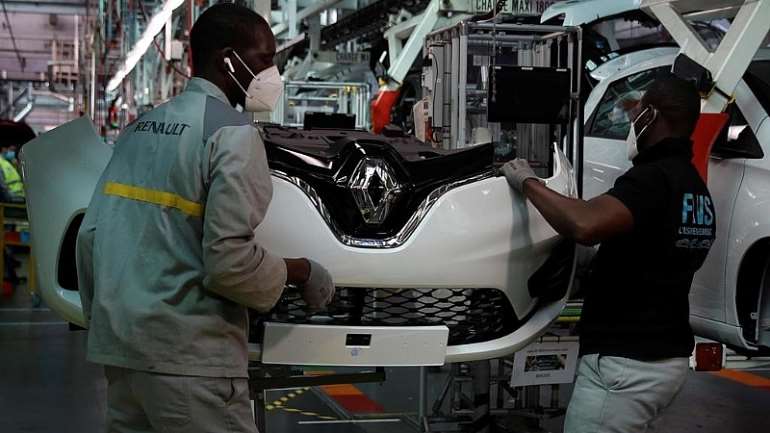 REUTERS/Gonzalo Fuentes
---
May 26, 2020
Zuarungu Health Centre Remains Focused On Efficient Service Delivery Despite Covid-19
All maternal health care cases and routine services are being carried out without interruption, Mr Eugene Osei Yeboah, the Bolgatanga East District Director of Health Services of the Ghana Health Service (GHS) has said.
"We believe that if we do not take care, we might lose focus in rendering key services related to maternal health and child care services amid the Pandemic", he added.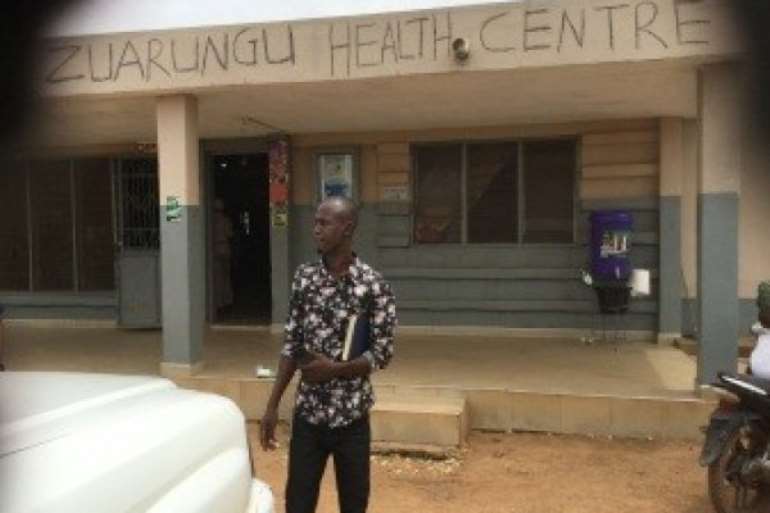 ---
May 26, 2020
COVID-19 Will Affect AU's 2063 Agenda For Peaceful, United And Prosperous Continent Target – Ayorkor Botchwey
The Minister for Foreign Affairs and Regional Integration, Shirley Ayorkor Botchwey says the raging Coronavirus pandemic must challenge African governments to do more for their citizens.
The Foreign Affairs Minister and Regional Integration made the remark today, Tuesday, May 26, 2020 during an address in Parliament to mark the African Union Day commemorated on May 25, 2020.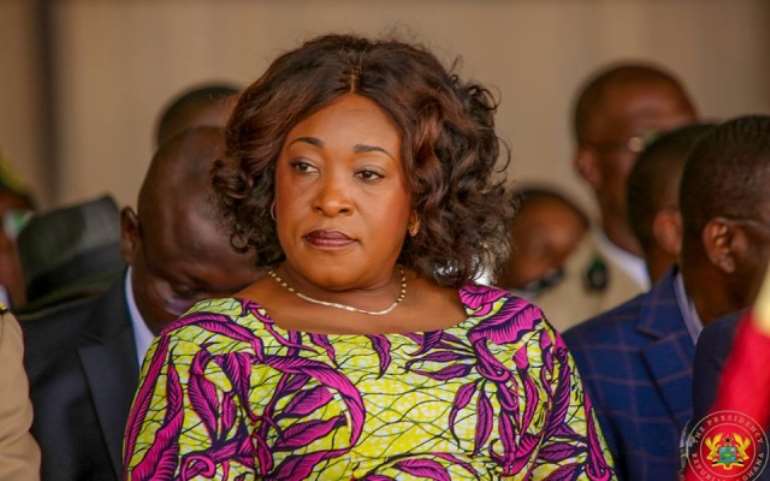 ---
May 26, 2020
COVID-19: Have Faith In African Researchers — Antwi-Danso Urges African Leaders
Dr Vladimir Antwi-Danso, Dean of Academic Affairs, Ghana Armed Forces Command and Staff College, has said COVID-19 was a reality and that the Continent needed research that was science tailored to combat it.
Dr Antwi-Danso made the appeal in an interview with the Ghana News Agency in Accra on the occasion of the African Union (AU) Day celebration on the theme "Silencing The Guns: Creating Conducive Conditions for Africa's Development".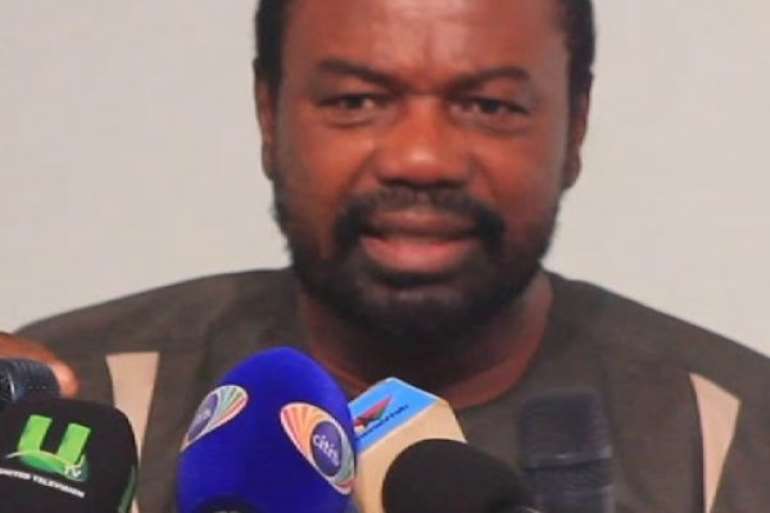 ---
May 26, 2020
Covid-19: I Don't Know If Any MP, Staff Has Tested Positive – Kyei Mensah Bonsu
The Majority Leader in Parliament, Osei Kyei Mensah Bonsu says he is unable to confirm whether or not reports that some Members of Parliament (MPs) and parliamentary staff have tested positive for COVID-19.
The Speaker of Parliament, Prof. Aaron Mike Oquaye on Tuesday, May 19, ordered for the immediate mass testing of MPs and staff of the House for Coronavirus.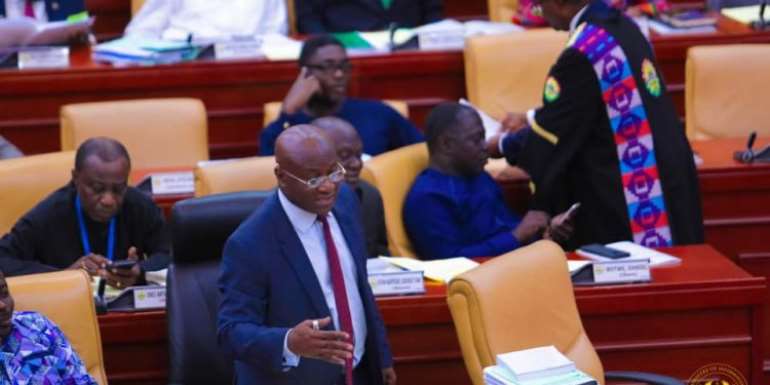 ---