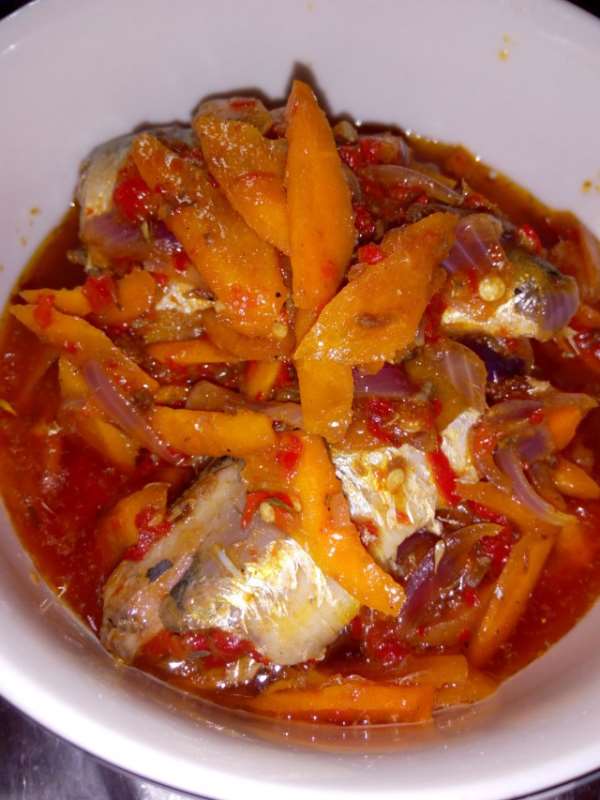 Photo credit - greennews.ng
INGREDIENTS
5 large Carrots
1 Onions
Grated Chilli pepper
Titus fish
Curry
Thyme
Salt
Seasoning cubes
2 tablespoons Pepperoni soya mince
Vegetable oil
Cooking method
-Wash & chop your carrots into bite size. Chop onions & wash your titus fish.
-In a frying pan, add vegetable oil then add your chopped onions and stir fry for some seconds.
-Add in the grated chili pepper,chopped carrots & fry on medium heat, add pepperoni soya mince, curry, thyme, salt to taste Seasoning cubes and stir everything together.
-Add Titus fish and sprinkle a little water inside and allow to steam.
-Your carrot stew is ready, enjoy with rice or pasta