7- Must Have Apps for College Students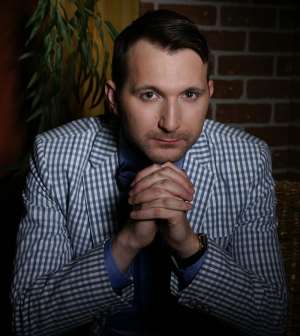 Sometimes it almost feels like there is an application for everyone and everything. For those already in college or on their way to starting school, it's good to ensure you have only the best application. The seven apps we're going to mention help you in a great deal. They help you get around your studies, take notes and also stay in good contact with members of your family.
CliffsNotes
In the past, getting the right book in the bookstore by using CliffsNotes was not easy. You often had to check if the right CliffsNotes were present regularly. However, you can easily get the best CliffsNotes from the comfort of your home. The CliffsNotes Study guide application for all iPhone operating systems is free. You'll only spend $1.99 which is the download fee. Every guide comes with quizzes, summaries, cram plans, and additional help to allow you to understand the story completely!
Itunes U
As a college student, you'll need a virtual form of learning on your tablet or phone. Here, educators can easily create one-on-one lessons with their students for improved learning.Itunes U comes in handy here, offering a platform for students to learn from anywhere provided. It comes with a good chunk of information, readily available to give you one of the best study material.
Mint
Are you having trouble managing your finances ? Of course, being independent for the first time comes with its fair share of challenges. You often feel intimidated once the time comes to put your finances in order. One of the most crucial apps which you need to have as a college student is Mint.
Mint assists you in managing as well as creating your overall budget. It also gives you credit scores with added tips to help in improving your finances. It's readily available and makes the process of budgeting one that finally makes sense. You can get in on either Android or iPhone operating systems.
Skype
Your family and friends may be thousands of miles away. How do you communicate with them? Rather than just using mobile calls, the growth in technology allows the college to get closer through the video calls from Skype. Keep in mind that Skype has more than 300 million monthly active subscribers . It also comes with a variety of exciting features. For example free voice calls, instant messaging, free video calls, and group video calls.
Also, you'll get low-cost calls to people who have not yet subscribed to the service. It's available on all major desktop and mobile platforms!
Evernote
Evernote is one of the most crucial apps for all college students, especially those who love taking well-organized notes. You only need to create a free account, make a to-do list, write detailed notes and share them with other students. You can organize your notes by each topic which allows you to search for a resource quickly. For example, you could have notes on how to write a literature review separate from notes on how to write a dissertation.
It also supports handwritten notes so you can also import records. The best part is that syncs your notes across all platforms. You could, for example, jot down main points for an essay on your smartphone, then open the app on your laptop and find the notes there with ease when sending instructions to an essay writing service later in your room. It's free on both Android and iOS operating systems.
Foursquare
Are you looking for somewhere to hang out after prolonged classes or reading hours? Here, Foursquare can quickly help. Get fast access to over 75 million tips from experts in all local areas. It doesn't matter where you may be located; Foursquare bring you numerous recommendations. All you need to do is guess the exact place where you want to go. Explore the city or town like your local area and get the best hang out spot. It might even be the place where you enjoy your first romantic date!
If you love the place, then it's always good to recommend it to other students. It's an app which is free to use and helps you narrow down all your options to get just what you may be searching for. You can easily get in on your Android, Windows and iOS devices.
TED
TED talks are quite educational, inspiring and useful for exploring different topics quickly. TED is one of the widely used apps for students because it's constantly feeding the mind with new and exciting ideas. You listen to professionals as they give you insight on how to handle certain issues and services in their related field. You'll also learn how to do business and use the fast growing technology to make attractive profits in future. It's free on all iPhone and Android operating systems.
Conclusion
Why should you struggle with your studies or life in college? The applications mentioned above would quickly assist you to maneuver through different situations. Share with us your experiences using the 7 apps outlined in this article.
Author's Bio:
Kevin is a professional educator and a private tutor with over 8 years of experience. He is also a content writer for various blogs about higher education, entertainment, social media & blogging. During his off time, Kevin enjoys traveling and cooking.
Originating at eliteessaywriters.com