Fashion Powerhouses Vlisco And Royal Dennis Team Up To Produce Exclusive Luxury Capsule Collection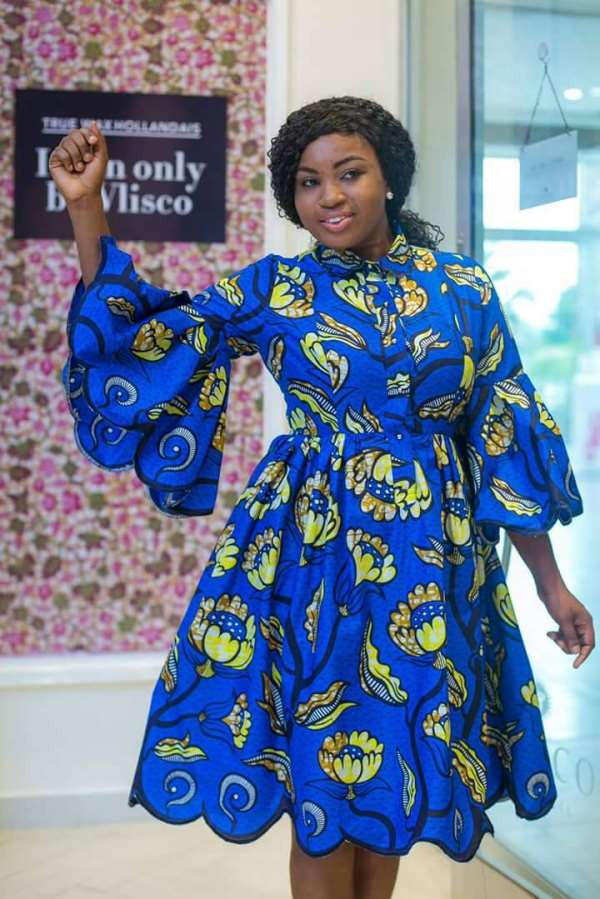 Accra, Ghana: Vlisco Capsule Collection is back at the flagship store at Accra Mall. The leading African print manufacturer, Vlisco and the sensational indigenous fashion designer, Royal Dennis, today unveiled a new dynamic season collection at the Vlisco store at Accra Mall.
This collaboration follows similar partnerships with Stylista, Poqua Poqu & Melanie Crane in 2016.
This collection, dubbed "Royal Dennis for Vlisco Capsule Collection" by Royal Dennis is a good expression of the latest Vlisco season 2 Collection.
"Royal Dennis is one designer we at Vlisco are always excited to work with. He is very creative and pays attention to details. He is simply good", said Stephen Badu, Marketing Director for Vlisco Ghana.
Customers can choose from ten exclusive styles featuring Royal Dennis`s signature and works. These styles will surely add some distinctiveness to the wardrobe of any Connoisseur of Style.
"I call this collection GOLDEN by ROYAL DENNIS. I wanted to show Royal Dennis in a new way. I wanted to center my collection around a major concept which then is translated into different styles.
The collection is created for a woman not afraid of real beauty, a woman in charge of her own feminity, a woman who is golden" said Dennis Dodoo, owner and Creative Director of Royal Dennis.
This will be on display at the Vlisco store from now till end of August 2017
About Vlisco:
Welcome to the colourful design world of Vlisco. Since 1846, Vlisco has been creating unique textiles in Holland that have influenced the fashion landscape in West and Central Africa. These textiles reflect true Dutch craftsmanship and were originally known as 'Hollandais', from the French word for 'Dutch'.
Today, Vlisco is still the only brand creating authentic Dutch wax fabrics and is recognizable for its unique design, colours and wax craquelé, all of which combine to create this inspiring fashion statement. It can only be Vlisco!