13 April 2016
|
Opinion/Feature
Law of Constant Motion & Success
Shadrack K. Datrey Akrofi-Quarcoo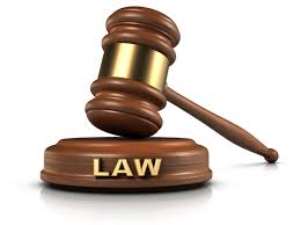 The Japanese Samurai is indisputably one of the most deadly 'killing machines' ever! The Samurai (the equivalent of a Ninja or Assassin) is trained for several years to do one major thing-TO KILL!
The nature of the training is usually so tedious, many trainees are reported to die or experience fatalities which atimes disqualify their pursuit of becoming a Samurai.
Through a Samurai training, values such as judgment, persuasion, pretense, alertness, speed, independence, discipline, self-mastery, consistency and MOTION are forcefully instilled.
Concerning motion, the Samurai is trained with a mindset to '...NEVER STOP MOVING, ESPECIALLY WHEN UNDER PRESSURE...'!!!
Most Samurai's consider the training on the 'law of constant motion' as amongst the most difficult; yet the most critical factor to the SUCCESS IN THE SAMURAI'S MISSION...!
Samurai's usually live at the verge of death daily; but many who survive a whole lifetime have associated their longevity and mission success to the 'Law of Constant Motion'.
Remember, the Law of Constant Motionquips: "never stop moving...especially, when under pressure...''.
Practice this Law in your academics, business, passion, pursuit, family ....and experience the miracles& successes of Samurai life...
NativeDr,
NII
Rite-life Freelancer
( [email protected] , 0266 650 605)