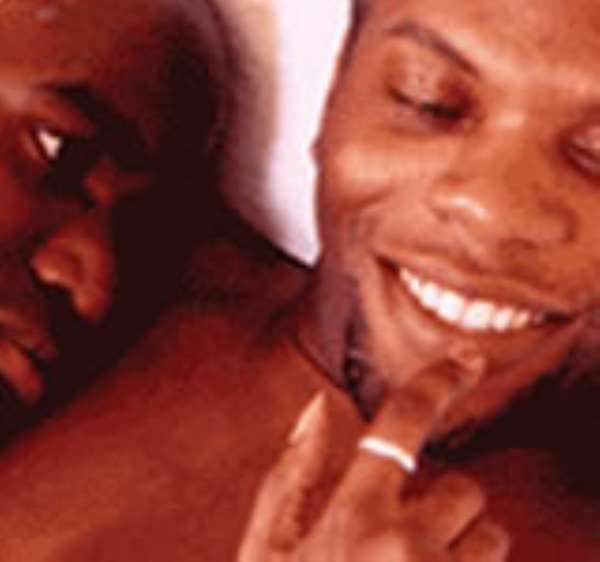 The Moderator of the Presbyterian Church of Ghana, Rev. Dr. Yaw Frimpong-Manso, has condemned homosexualism which is gradually creeping into the society and gaining a degree of acceptability.
Dr. Frimpong-Manso said the practice was an abomination under Ghanaian culture and norms and "therefore our men should eschew the temptation of accepting this practice which has gained currency in the western world".
He said though the west-brought Christianity to Africa, they preached the virtues of same sex marriages in our churches, to take us away from the spiritual relevance of the Home Bible.
Preaching at the commissioning of Ministerial Probationers on Sunday at the Immanue1 Congregation, Madina in Accra, Rev. Dr. Frimpong-Manso urged Christians to "stand firm against the powers of the dark and spiritual forces of evil."
"As you, men in the Presbyterian family, celebrate Men's Week this year, you should be spurred on by the selfless and dedicated services of the pioneers and pathfinders."
"I therefore challenge you, the present leadership of the Men's Fellowship, not to relent in your efforts to hold aloft the banner of Christian discipline and dedication in order to build in the congregation a vibrant men's ministry."
The world, he said, needed more adult males to act like men and show the upcoming generation of boys what it meant to be a man.
"It is not that we have a shortage of male human beings over 18 years, but it is because many men do not act like men," he said.
Dr. Frimpong-Manso said the church needed men who were loving leaders, effective teachers, and godly examples to spearhead the Great Commission of Jesus Christ.
He asked the probationers not to be only ministers of the Presbyterian Church but also endeavour to be recognised as respected ministers of the Church of Christ.
"Remember that those chosen and prepared by God emerged at most strategic moments in history. So you must be reminded that no leader is completely free from opposition," he said.
Dr. Frimpong-Manso told the probationers that their courage would be the antidote to such opposition since they would sometimes be misunderstood and their sermons misquoted.
He urged them to extend their ministry to the busy populace in order to win more souls for Christ.