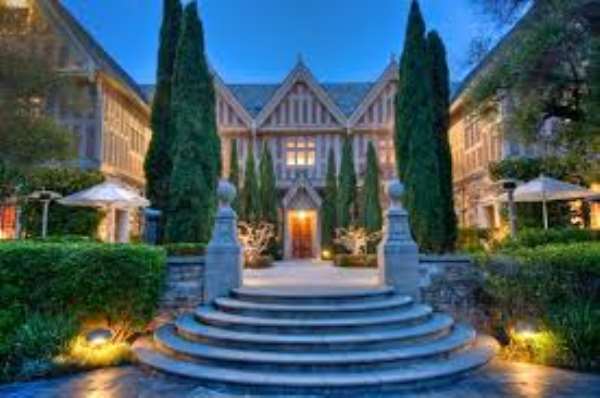 File Photo
The 88th Academy Awards will be revealed on the 28th of February and while most people are wondering will Leonardo finally get his Oscar, we at the property portal Lamudi are more interested in where these stars call home.
Best Actor Contenders
Bryan Cranston- Trumbo
The actor that plays the turbulent Walter White is much more relaxed out of character. Despite playing off kilter, high octane characters, Bryan is a quiet, family man with an environmentally-friendly outlook on home living. His beach house is platinum LEED certified. It is a passive house, which means it exhibits a high level of thermal comfort with extremely small energy consumption.
The house is the first of its kind in California, the product of a collaboration between experts in architecture, engineering, construction and design. Photovoltaic and water heating solar panels are equipped with rain water collection, led lighting and Energy Star appliances. What's more, there are incredible sea views from all of the rooms. There is no need for an alarm system as Heisenberg is on the lookout.
Matt Damon- The Martian
Matt Damon already has his Oscar so it would be greedy for him to go for seconds. With regards his house, he went for seconds and thirds--it is monstrously big. The star of the Bourne films purchased the 9,000 square-foot pad back in 2013 for $15 million. The cubed abode was designed by KAA Design group and is a fusion of interconnected glass, stone and wood orbiting around a central atrium. The 35-foot, mahogany ceiling is the icing on the cake. It's no surprise to mention there is a state of the art gym, a must-have for Hollywood action heroes. Ben Affleck lives just down the road; he alas is not in the running for an award this year.
Leonardo Di Caprio- The Revenant
Mr. DiCaprio owns many properties despite having no Oscars to adorn the mantelpiece. His Palm Springs home was bought in 2014 for $5.2 million and sits on 7,022 square feet, with six bedrooms, multiple fireplaces, a spa, tennis court, and all the other trappings of a high-end celebrity pad. Wealthy fans of the The Wolf of Wall Street will be delighted to hear you can rent it for $4,500 a night, a snip for investment bankers.