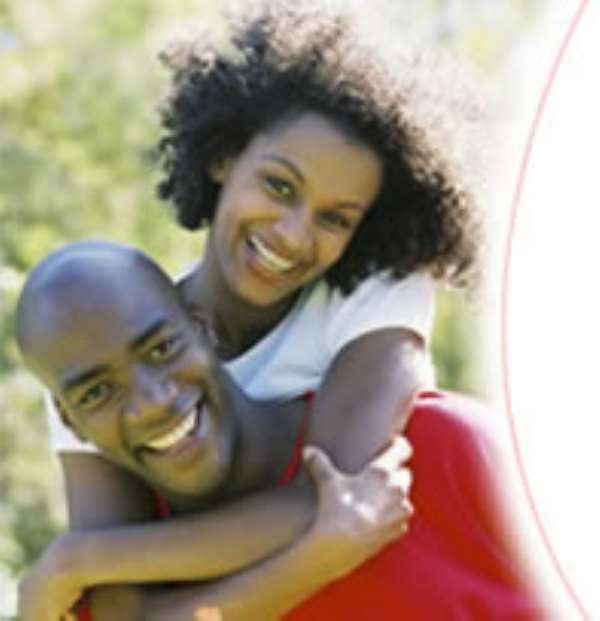 By the way, over here in Canada, it is no sin for a born-again Christian to down bottles of high volume liquor and still please his God. Not that I have been filling my brain with too much of the devil; but I feel some relief from what otherwise would have warranted a ban in my Assemblies of God church in Ghana. It is 2pm, the sun so warm, some 30 degrees, and the ladies are all bikini again, as they do every summer. Folks keep pouring into the pub excitedly, displaying naked flesh, in obstinate defiance to the Heavens. Some of them had better come naked, because their dresses reveal too much of their forbidden regions. But this is summer, and folks pretty much live their lives, boozing, partying and enjoying their barbecue. Suddenly, there is a relief: a well dressed lady walks into the open area of the pub. All eyes are fixated on her.
A wedding dress in this hot weather!? Well, there is more. She has a wooden door strapped at her back, like Jesus carrying his cross. The door is painted red. What is her problem, the guess on everybody's face seems to ask? We all hazard our wildest guesses. Maybe the groom disappeared through the door she is holding, a nearly intoxicated man submits. Or, she is actually advertising for a man, a lady adds. It could well be that she is angry at men and wants out of this life all together-through that door, the friend in front of me chides in. Well, she is a victim of marriage fraud. So, what about the door? Her estranged husband used their marriage as a doorway to enter Canada as a permanent resident. Wouldn't she do with a cartoon of a man, instead of a heavy door? The door, according to her, is to protest the open-door policy of the Canadian immigration system, which allows fraudsters to walk into the country and almost immediately turn their backs on the kind hearts that walked them through the door.
Lainie Towell had flown to Guinea to marry her lover. She files and ensures his immigration into Canada. A week later, Fode Mohammed Soumah deserts her. It is all a con. Well, it happens. Some are actually jilted right at the airport. There have been lots of protests over the years. Some angry Canadians who have suffered marriage fraud have come together to set up www.StopMarriageFraud.ca to advance their cause. There is also Canadians Against Marriage Fraud, a group that is urging the Canadian government to adopt the system in the USA and Australia, where spouses sponsored into the country are made to wait for some three years before they can apply for permanent residency. In the UK, a sponsored spouse would have to maintain acceptable conduct for two years before an application for indefinite stay could be considered. However, in Canada, a sponsored spouse becomes permanent resident the instant he walks through the immigration checks at the airport. What appears wrong with the Canadian system is that the sponsor has to pay and support the fraudster once they are in the country, especially if they go on social welfare, where the government caters for them. Citizenship Canada states that sponsors are legally bound to support their spouse for three years, even if the marriage fails. The country takes marriages of convenience seriously, and it has mechanisms to enforce the obligations on the part of the sponsor. It is perhaps the worst deal the Guinness Book of Records missed. It is like being raped by an armed robber and helping him sell the goods he has stolen from you. "It doesn't make sense to me why I would still be responsible for him during a process that could take up to two years due to department delays that are costing taxpayers", Lainie says in an interview to the Ottawa Sun. It felt like a bit of a ritual for me. I am in my wedding dress again and there were a few points where I just thought 'Wow, I can't believe I have gotten to this point and I am doing this", she adds.
Lainie's destination was not the pub; it was the Citizenship and Immigration office located right in downtown Ottawa. The sign on the door read: "Mr Immigration Minister, it's getting heavy." But who notices how heavy her burden is? Her story adorned the front page of the Ottawa Sun, yet nobody seemed to care. Onlookers just looked on, as she bore her cross from her house to the immigration building. This was her Golgotha. There was a camera following her, presumably from the Ottawa Sun. A few people took pictures from their mobile phones. That was just how far the protest could go. I also followed, admiring her confidence and poise, as she walked in her wedding dress. As usual, my voice recorder was on the red but I felt so guilty that I could not ask her any questions. There wasn't a racial element to the protest; she was just campaigning against marriage fraud. Still, the immigration angle was so noticeable. A Guinean, a fellow black African, had duped her in such inhuman fashion. The profile of my face was going to ignite in her bitter memories of Soumah, her estranged husband, especially if he also wore a bushy moustache. And, strangely, Guineans look so much like Ghanaians, the two countries geographically tucked into the West Coast of Sub-Sahara Africa.
Years ago when I wrote on a similar subject, readers were quick to own the plot of our story, preferring the make the fictional hypothesis we had built our story on speak into their situation. Marriage fraud has always been a big issue in many OECD countries. The immigration authorities in some of these countries are under constant pressure to amend laws to check illegal marriages. When the cases of marriage fraud became overwhelming, the UK introduced a clearance system which required couples to get authorisation before marriage. However, the initiative was shelved when Britons complained of the damage the policy would have on their human rights. In its place, internal checks were intensified, leading to the annulment of some unions. As part of the checks, the marital homes of couples were frequently visited to ascertain the veracity of such marriages. But the fraud still goes on, because it is often difficult to tell a good marriage from a bad one just by looking at faces and documents. 'I do' is not such a difficult thing to say.
Lainie's marriage had been contracted outside of Canada. Would she have been able to do the necessary checks? It doesn't matter; because there was no way she would have found out that Soumah was using her April 20 2007 wedding as a gateway to Canada. Even in cases where the Canadian immigration authorities monitored and sponsored contacts to surreptitiously partake in marriages contracted abroad, to ensure their genuineness, the fraudsters still outwitted the system. So, Lainie Towell is not alone in this fraud; the entire system has been duped too many times. At the same time, the general perception is that it is difficult to cheat the Canadian immigration system.
Marriage Fraud is just one of the many routes illegal immigrants use to enter rich countries. Last year, The Daily Mail newspaper in the UK published strange photographs of immigrants who smuggle their way from Eastern European countries into the UK. The devices are cunning, clever and dangerous. In one instance, a full length human being had been coiled into the dashboard of a saloon car. It is incredible how the foamy substance inside the dashboard are removed to make way for a man, in some cases a woman, to snake themselves there. They are removed after crossing the border into the UK. In another instance, a man had been tucked around the engine of a car, all parts of his body folded into the hot area, where also the petrol tubes and other electrical connections are concentrated. Folks are prepared to pay anything to enter Europe. Then, in the cleverest of plots, the driver's seat in a saloon car had been removed. In its place sits a human being dressed in seat covers and positioned just like the seat, complete with all the aesthetic embellishments you would see on a normal car seat. His head serves as the head rest. The driver of the car sits on him and drives to cross the border. The most dangerous involves loading enclosed tanks with human beings. These could be tanks used to carry bitumen or even oil. Some of them suffocate and die. A few survive. They may have paid several thousands of pounds to trafficking experts for the dangerous exercise. The unlucky ones are taken as far as a few miles to the border, beaten up and left to face the danger alone after their money had been taken. Yet, the practice continues. Traffickers are devising new methods everyday. Border controls are tightening.
Years ago, some Ghanaians walked thousands of miles in the desert to Libya. These were men who were unlucky to stowaway in ships to the shores of western countries. The smell of death punctuated every lucky step they took in the desert. Angry guards beat them up and sometimes snatched their money. Those who could pay their way through really paid heavily. They were survived by gari and water on a journey that took weeks. A few die on the way. And what jobs do they get to do when they get to Tripoli? Well, I understand Apketeshie sells quite well over there. Otherwise, baking bread, cleaning and perhaps washing toilets are good options. The hardworking ones do work their way up, doing what God knows how to cross continents into Europe. Others just stay on.
Is immigration, legal or illegal, worth the price, anyway? Legal immigration is sometimes more difficult and laborious than stowaway. I recently migrated to Canada as a permanent resident. The process took three years to complete, even coming from another OECD country, UK, where I was a student. It would take some seven years to complete a similar process in a West African country. If I wanted permanent residency in the UK, I had to be consistently studying for ten years. Apart from an Msc in Magic or a PhD in Witchcraft, what other programme couldn't be done in five years, even by the dumbest of students? So, I applied on the Highly Skilled programme to come to Canada. It was a process that required notarised copies of every certificate I have attained since I started school. At a point, I thought they were going to request the transcripts of the first swear words I spoke as a baby or indeed my bumprints. They did not; instead, they wanted to know how much money I was taking to Canada, $10,000CND being the minimum. At the airport, the little Customs girl counted the money to the last cent. After that the immigration officer stamped my documents and proclaimed "From today you are permanent resident in Canada." I almost retorted "Where is it?" Soumah got it easier and quicker. My host made nonsense of it all when he told me he was preparing to go and settle in Ghana, to teach at Legon. He had come on a similar programme and was now a citizen. "So why did you bother, I asked? He needn't dignify that question with an answer, not even a repartee, because I know the story of the West. Well, the story in most parts of the world isn't good either. But for Lainie Towell, "It's getting heavy."
Credit: Benjamin Tawiah
[Email: [email protected]]