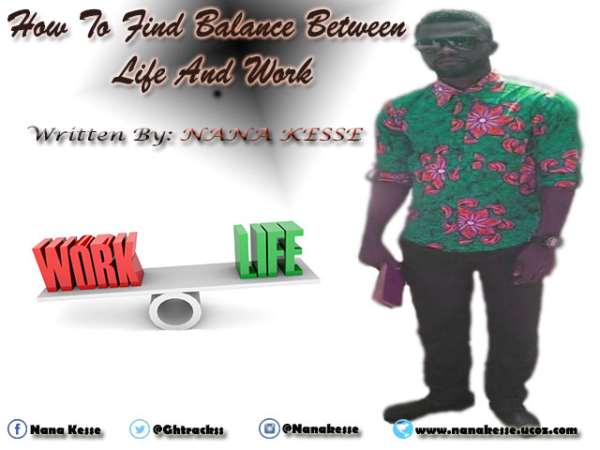 In today's society we are always on the go, especially women and mothers. They are busy taking care of kids, houses works(cooking, washing, etc...), significant others, elderly person as well as their professional live which can include; business, education and careers.
So how do we find a balance between our life and work? Work *is* Life, to some extent. Work life balance is describes as the relationship between your work and the commitments in the rest of your life, and how they impact on one other. For example; government, employers and employees want to maximize participation in the workforce. However, in our demanding lives many people struggle to balance work and the responsibilities of caring for children/kids, family member with a disability or elderly parents. "Life is like riding a bicycle to keep your balance, you must keep moving." - Albert Einstein.
The first thing to point out is that work isn't separate from life -- it's a part of it. For some people, it's not a fun part of life. But for others, it's a passion. Also it's a part of our lives, either good or bad.
For one it is important not to over extend themselves. By overextending, we can cause our bodies to wear out and our mental and spiritual states can become drained leaving us to feel emotionally exhausted.
Some of the things that we can do in other to find balance are to set priorities. this allow us to establish a sort of business plan for our lives by mapping out the aspect of our lives and establishing an order of importance. By doing this we are better equipped to choose and make decisions as to which projects to pursue, how to advance in our careers, and most importantly, how to create and maintain family time.
Another thing that we can do is use the word "NO" more. You can't be everything to all people so there may come a time where you have to realize that, it is not in your best interest to accept or say to everything that comes along.
Additionally, it's important to learn how to separate life from work. This can be achieved by setting guidelines for your business, creating your work or office space, making your family aware of work and non-work hours especially if you work from home or run a business at home, and not scheduling business or work functions around your family time.
And for us women, it is important to find the time to schedule break time, where they can step away to relax, recharge, and refresh/reinvigorate, so that they maintain their sanity as well as their mental and spiritual well-being.
There is no ideal work life balance; everyone is different and the "RIGHT" balance may alter over time as families grow older and personal commitment.
Having options about how work is organized makes managing work and life demands possible by allowing employees to work in non-traditional work patterns and locations that better fit their personal commitments. Overall quality of life improves and businesses also benefit from employees' higher morale and commitment.
So there are several ways in which we can find balance between work and life and y putting these practices to work we put ourselves in a better position to succeed as well as enhance our professional and personal life.
The Writer Is The Founder & Admin. Of Ghtracks.net & Cornerstone Care Foundation