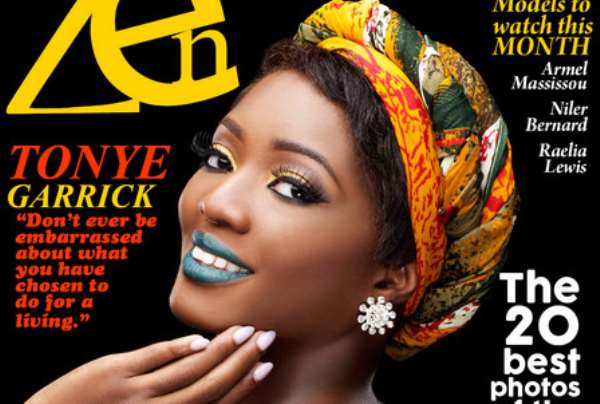 2014 is slowing coming to an end. The dust is beginning to settle. The runways of the fashion weeks across the world are all empty. The speeches have all been made. The awards season is over and here I am, sitting in my room being thankful to God for seeing my team and I through. It has been a challenging year but we have emerged victorious. We close 2014 with a cover on the alluring and musically gifted Tonye Garrick, who in this issue talks to me in a breezy, outdoor penthouse lounge situated in the heart of Victoria Island, Lagos. Over a glass of wine and suya meat, she speaks candidly about being a musician in the 21st century, the evolution of African fashion, and what it feels like to go, almost overnight, from being an unknown singer to a recognized artist in the industry.
In the same December issue, we talk to 3 fabulous fashion models, Armel Massissou, Niler Bernard, and Raelia Lewis, about the way dark skinned models face racism in the fashion Industry – a subject that's fast becoming as fascinating to me as finding out what women truly want from a guy in a relationship. We also go through some of the best photos of 2014, from bold beauty looks to vibrant fashion designs, we showcase the 20 best photos of the year. This is one feature that should be at the top of all your bookmarks, for inspiration and information. Elsewhere in the issue, our style team have chosen this month's Instagram Style Battles; between Tanzanian supermodel Millen Magese and Nigerian actress Genevieve Nnaji while South African singer Nhlanhla Nciza of Mafikizolo goes up against Nigerian Fashionista and CEO of Stylepantry Folake Kuye Huntoon. Looking for fab ways to rock red this Christmas? Then take some fashion inspiration from Jorge Cal's 6 gorgeous looks for December feature. I hope you find it useful. We are also hosting our first ever private networking Christmas forum. The event is strictly by invitation though we have 5 invites up for grabs to 5 of our lucky readers. In the meantime, be sure to log on to zenmagazineafrica.com for more information on all things Zen Magazine. Follow the hashtag on Twitter #ZenMagazine. We are hard at work on big ideas to make 2015 the most epic year the Zen family has ever experienced. So hold on to your handbags and head wraps, and come take a ride with us. Cheers 2014 and may we embark on 2015 with confidence. Enjoy Christmas, enjoy the issue!!!!
Photography by Aham Ibeleme
Makeup by Maero SwishSignature
Styled by Kay Kadejo
Added Note: As the nights get longer and as Christmas approaches, our thoughts turn to the abducted school girls from Chibok in the Northern part of Nigeria. I can't start to imagine what these girls must be going through every single night and I will like to use this medium to plead with the government agencies to please speedy the steps being taken to rescue these young girls. Every child, every human, deserves to be free. Freedom is fundamental. Freedom is inherent. No man has the right to hold anyone against their wishes and we must not rest or relent until these girls are released. I implore all media outlets, editors, celebrities, and emissaries to keep spreading the message. In the spirit of Christmas, use every fibre of your being to help these girls. Thank you once again for supporting us through 2014. To all our media partners both home and abroad, photographers, models, beauty professionals, writers, designers and friends, I would love to say a BIG thank You!!!