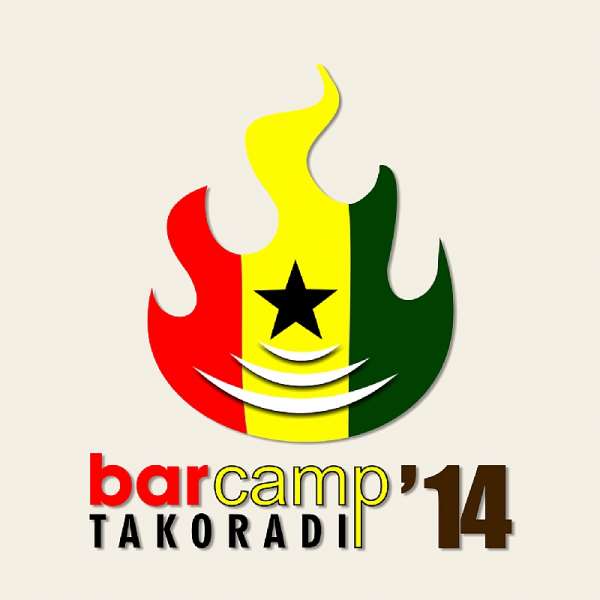 BarCamp Takoradi 2014 is a FREE networking forum to bring people together for a day of discussion, demos and dialogue about Takoradi, Ghana and beyond. The Theme for this year is "Building skills to leverage on local opportunities" BarCamp Takoradi 2014 will take place in 15th November 2014 at the School of Applied Arts Conference room at Takoradi Polytechnic. It hopes to assemble Western Regional stakeholders to network, build a supportive entreprising community and partnership. Participants will learn from, share and network with each other.
The 3rd Barcamp Takoradi is as part of the Barcamp Ghana program run by the GhanaThink Foundation, an NGO based both in Ghana and the USA. GhanaThink has organized 38 BarCamps in Ghana in building a network of changemakers, doers and entrepreneurs. This Barcamp will connect and strengthen a community of motivated and aspirational people in the Twin-cities, ultimately benefiting the Western region and Ghana.
At Barcamp Takoradi, we will discuss how residents in the Twin Cities - Sekondi & Takoradi - can acquire relevant skills to take advantage of the economic growth in the area. From the recent pre-event chat on Twitter via the #bctdi hashtag, many people spoke about the need for opportunities to be given to young people in Takoradi. Other respondents argued that the young people must be qualified in order to take on these (job) opportunities. Ato Ulzen-Appiah, director of the GhanaThink Foundation commented: "There are various opportunities and gaps that need to be filled as Takoradi grows. Ghanaians must build skills and expertise to take advantage of these".
Thought and business leaders such as Seth Awuku (leading lawyer), James Pyne (Oil & Gas) and Issa Ouedrago (Revolutionary Farmer) in the region will share insight and inspiration. As usual, we will have multiple user-generated breakout sessions about topics relevant to the Western Region and beyond. Our speed mentoring session will help participants gain insights and answers to questions. Our confirmed mentors include Afua Prempeh (Mandela Washington Fellow), Fiifi Adinkra (GhanaNdwom.com), Andy Adisi (Empire FM), Kwame Mensah (WERENGO), Joe Jackson (co-founder of SOFT), Kojo Sam (Network Engineer), Solomon Da Costa (Tigo), Nana Kofi Koomson (233Times), Sia German (IPMC), etc
Register/RSVP today at the BarCamp Takoradi eventbrite website (barcamptakoradi14.eventbrite.com). You can also register by sending "Barcamp Takoradi, Your Name, Your Email Address" to 1945 on all mobile networks (example - Barcamp Takoradi Esi Eshun [email protected]) . Contact us via barcamp at ghanathink dot org for sponsorship or partnership opportunities. Barcamp Takoradi is supported by Takoradi Poly NSBE, Reach for Change, Curious Minds Ghana, Nandimobile, Empire 102.7 FM, Melody 91.1 FM, Spy Ghana.
Stay tuned via our social media. Twitter | Facebook| Google+