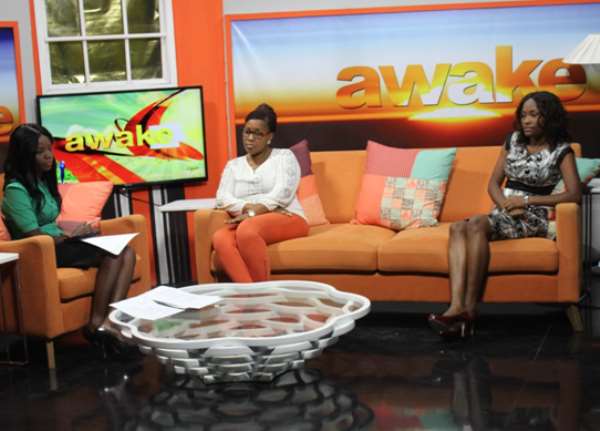 From Left To Right: Beatrice Baiden (Show Host), Nikki Boa-Amponsem(Beauty Expert), Dr. Charity Owusu-Asare (Dermatologist)
A renowned Beauty Expert, Nikki Boa-Amponsem has said dry skin is a major problem most women face in Ghana, adding that daily moisturizing of the skin is one of the sure ways of keeping the skin healthy infection-free.
Speaking on a panel discussion on e.TV's "Awake" about women and their skin-care,Ms. Boa-Amponsem attributed the causes of dry skin to the abuse of skin products, hereditary and environmental conditions. The most common cause of dry skin she noted was harsh weather conditions especially harmattan.
Nikki Boa-Amponsempointed out that during harmattan many people suffer from dry skin and when not protected it could have serious medical implication. She was quick to advise people with dry skin to always carry moisturizers to protect their skin and be aware of the products they use.
Asked which skin product she'd recommend for dry skin, Ms. Boa-Amponsem said traditional cocoa butter and Vaseline are always ideal. "Vaselinealways works better and provides visible relief especially the petroleum jelly which helps reduce the appearance of fine, dry lines on skin." She said.
A dermatologist, Dr. Charity Owusu-Asare who was also part of the panel discussion mentioned stretched, cracked and itching skin as some of the basic symptoms of dry skin. "Depending on the degree of dryness, 80% of dry skin can be treated. But you must seek early expert advice", she added.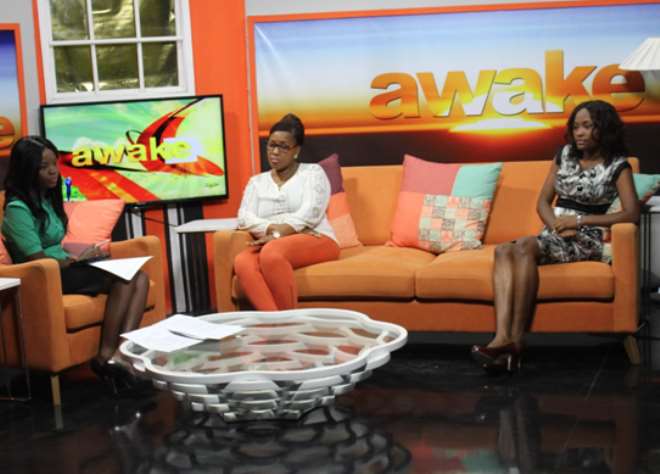 From Left To Right: Beatrice Baiden (Show Host), Nikki Boa-Amponsem(Beauty Expert), Dr. Charity Owusu-Asare (Dermatologist)