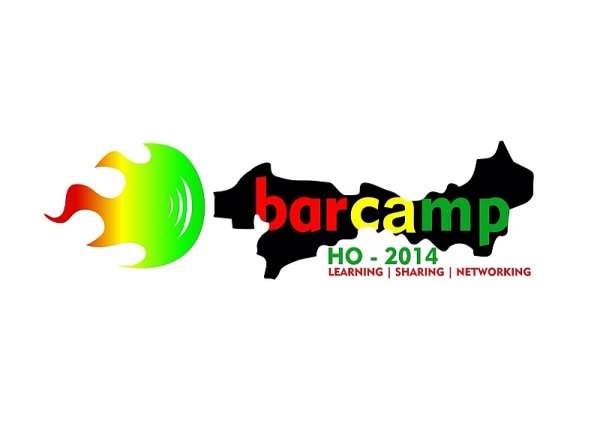 BarcampHo14 is a free networking forum bringing people together for a day of discussion, demos and dialogue on Ho, Ghana and beyond. It will take place on October 25, 2014 at the Auditorium of the University of Health and Allied Sciences (UHAS) near the Volta Regional Hospital (Trafalgar). The theme for this year is "Re-Educating Ourselves for the New Entrepreneurial World". ThisBarcamp hopes to assemble stakeholders to network, develop a supportive enterprising community, and partner to build together.
BarcampHo 2014 follows 34 successful BarCamps in Ghana organized by the GhanaThink Foundation as part of itsBarcamp Ghana project. This will be the fourth Barcamp in Ho and we are dedicating this year's event to the memory of Eli Yao Aidam, a BarcampHo pioneer. Eli was the heartbeat of GhanThink's activities in the Volta region; he used his influence in Centre for Creative Youth and other networks to the benefit of the movement in the region. We hope his selflessness will inspire a new generation of entrepreneurial civic leaders in our communities.
This year's event aims to showcase how Ghana's youth can identify, utilize and develop opportunities. Specifically, the role of personal development in skills development and entrepreneurship would be explored across sectors. Through BarcampHo 2014, we hope to ignite fresh thinking, collaboration, and a hand-on approach to development in the Volta region and beyond.
Attendees get to choose from or lead multiple user-generated breakout sessions about business, social entrepreneurship, health, education, technology and development. There will be a speed mentoring session where mentors will give insights and answers to questions from attendees. Some of the resource persons includeDr Archibald Letsa, JulietNugble (V.P FM) , PrinceKotoku (IT Specialist), Frederick DuodoTakyi (Daily Guide), Bismark Tay (Leadership Coach), King NorbetAkpabli (Citi FM), Solomon Adade (Dietician), DziduduDarkey-Mensah(Playwright), Leonard Lumor (Presenter / Actor), MakafuiNyamadi (GCOM) etc.
Register/RSVP at theBarcampHoEventbrite website (barcampho14.eventbrite.com) or text "BarcampHo + [name] + [email address]" to 1945 through any mobile network. You may also contact the BarcampHo team through the Eventbrite page for sponsorship opportunities. If you are interested in organizing a breakout session, let us know, especially if you have special needs.
BarcampHo 2014 is sponsored byUniversity of Health and Allied Sciences (UHAS),Nandimobile, etc. Our media partners are Volta Premier Radio and Spy Ghana. Join us to move the Volta Region and Ghana forward.
Stay tuned via our social media.
Twitter
Facebook
Google+

BCHO LOGO