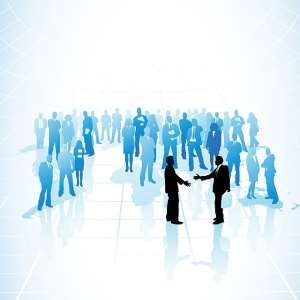 E-learning was once categorised by basic computer based 'click-through-screens', but has grown tremendously in popularity over the last 10 years. E-learning combines various forms of technology to improve the effectiveness of learning and training.
Using video, animation, text and audio inputs, many industries have realized the importance of making training interactive, thereby improving the outcome of the training experience and maximising the retention of information. At The Training Room Online, we utilise various forms of technology to create a unique training product. The Training Room Online, one of the leading experts on the field uses solutions such Gamification, Animation, Virtual Classrooms, Instructional Design and Blended Learning to provide a full start-to-finish service delivering efficiency and cost effectiveness.
In Geneva, Switzerland, early this month, March 2014 -- The United Nations Institute for Training and Research (UNITAR) has just launched the 2014 edition of the online training courses in financial management, international trade and intellectual property. These courses are intended for trade and finance professionals and officials from developing countries including least developed countries and economies in transition. Since the introduction of online courses in 2003, over 10,000 officials mainly from developing countries benefited from our courses.
UNITAR is dedicated to delivering innovative e-Learning courses by high-level experts in a flexible and interactive way. Our e-Learning courses allow you to interact with other participants, to exchange ideas, and to ask questions to the facilitators, who all come from different backgrounds, which contributes to the richness of our trainings. Each course is moderated by an international expert with an in-depth understanding of current challenges and issues.
Their real-world experiences allow participants to gain relevant and practical insights.
A typical course's length is around 6 weeks. Successful participants receive a certificate of completion from UNITAR.
Africa represents 30% of training beneficiaries

As the demand from Sub-Saharan African countries for online training steadily grows, the number of online courses has increased by 390% over the past 5 years, with more than 30% of beneficiaries coming from Africa, followed by Asia Pacific 24%, Latin America and the Caribbean 14%. Every year, over 25,000 participants benefit from UNITAR's training and capacity development activities.
Highly in-demand courses

The current calendar of events includes some of the highly in-demand courses on Financial Negotiation, Risk Management, Financial Governance/Management, Trade and Intellectual Property, Arbitration and Alternative Dispute Resolution, as well as Debt Management and Poverty Reduction.