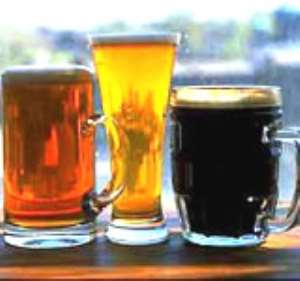 A recent study published in the British Journal of Dermatology has revealed that, drinking more than a pint of beer or a glass of wine a day can raise your risk of skin cancer, specifically melanoma.
According to the American Cancer Society, cancers linked to alcohol use include: mouth, throat, voice box, esophagus, liver, colon and rectum, breasts, and even pancreatic cancer and for each of these cancers, the risk increases with the amount of alcohol consumed.
A team of international researchers from Sweden and Italy, suggest a chemical found in alcohol — acetaldehyde — may increase a drinker's risk of skin cancer. Ethanol is converted to acetaldehyde as soon as it is ingested and, therefore, may increase the skin's sensitivity to light, damaging cells.
The study based on a review of 16 other studies involving more than 6,200 patients with melanoma sought to investigate the extent to which melanoma risk increased with alcohol intake.
Ethanol is a type of alcohol found in alcohol beverages is found to be responsible for the increased risk, rather than other ingredients in a drink. While alcoholic beverages may contain different percentages of ethanol (12 ounces in a beer, 5 ounces in a glass of wine, and 1.5 ounces in an 80-proof liquor drink), a standard drink contains approximately half an ounce of ethanol.
The findings revealed consuming an alcoholic beverage or more a day increases the risk of skin cancer by 20 percent. Those who drank more than four glasses of cocktails or a few strong beers a day were found to have a 55 percent higher risk.