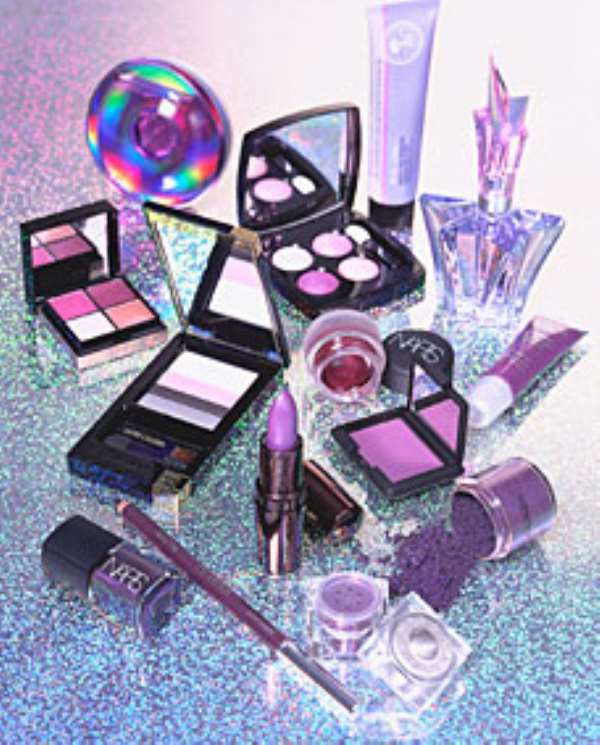 Makeup should be applied in the following sequence:
a. Foundation, preceded if required by under eye concealers. b. Corrections and Improvements. c. Blushers. d. Powders. e. Eye Makeup. f. Lip Makeup
Use Of Under-Eye Concealers:
Concealers are applied to cover dark circles around the eyes, thereby greatly enhancing the appearance of the face. They are matched to the skin tone and are applied before using the harmony foundation.
When any product is applied around the eyes, special care must be taken so that the skin is not stretched. Instead of applying the cream from the inside corner of the eye to the outside it should be dabbed on the skin and then gently blended with the finger tips moving from the outside corner to the inside corner.
This procedure will not pull the skin. After the product has dried, more can be applied to build up the desired opacity. To remove, use a cosmetic cleanser, instead of vigorously rubbing the skin with soap and water.
A. Foundation: Application Technique:
Put a little foundation on the hand(add a complimentary tone if necessary).
Dot it over the face-on the nose, the cheeks, the chin and the temples and in between the brows. Using the tips of two fingers or a small clean, dampened sponge (from which excess water has been removed) blend the foundation.
Always work from the face outwards, to avoid an accumulation of the foundation around the hairline-move from the cheeks to the ears, from between the brows down over the nose, from the chin out towards the jaw, then onto the neck.
Work quickly, carefully and lightly. Blend well around the hairline, on the neck, below the eyes and behind the ears.
Also take the foundation over the eyelids. Finally blot the face with a clean dry tissue, pressing it lightly over the skin.