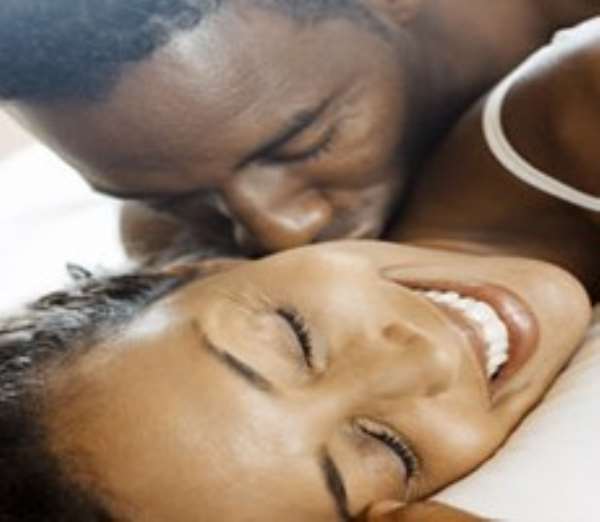 Frustrated couples are paying a sex coach to watch them have sex - for £150 an hour.
Sex therapist Eric Amaranth observes their technique and offers tips and guidance to help them improve their love lives.
The New York-based tutor says he has around 200 clients - riding the wave of a bizarre new trend in hands-on sex therapy.
One couple who sought the guru's help were actress Aniela McGuinness and her husband Jourdan both 29.
Eric watched from a chair in the corner of a hotel room as they made love in front of him and he supplied a range of sex toys and issued instructions.
The couple tried out various intimate sex acts on each other - most for the first time.
Now they say by following the coach's advice they are more confident in the bedroom and are enjoying the best sex of their relationship.
Thrilled Mrs McGuinness told Grazia magazine: "I was nervous at first, of course. I wasn't sure how easily I would be able to relax.
"But it was an incredible experience. I had orgasms like I've never had before - with him in the room."
Rising numbers of couples and singles are turning to sex tutors to spice up their bedroom action.
Some are married couples close to breaking up because of problems in their sex lives, while others are single men and women wanting to learn ways to pleasure themselves or their partners.
Eric's clients can choose "talk sessions" over Skype for £110 an hour, or the "guided sessions" where he watches in a hotel room for £150.
The 36-year-old describes his method as being like "a chef who teaches other people how to make gourmet food".
The guru launched his business two years ago after the end of his 13-year relationship with Betty Dodson - America's pioneering sex-life coach who is 46 years his senior and who now, age 82, still coaches 'masturbation classes'.
Mrs McGuinness added: "Our sex education in school is about abstinence but we are never taught actual skills.
"I know I'm better in bed now, and I'll have those skills for the rest of my life."