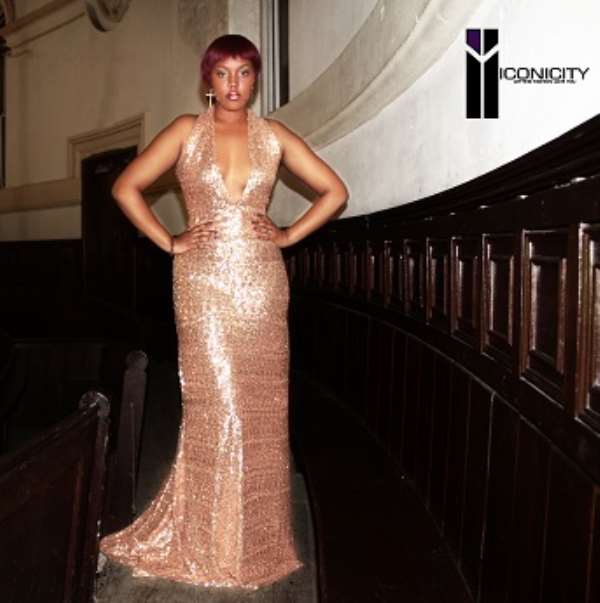 Iconicity Fashion is taking African inspiration and luscious prints and fabrics to the forefront of up and coming independent designers in both the ready-to-wear line and bespoke dressmaking. A culmination of two sister's love for fashion, their African heritage and London, Iconicity Fashion was born In the summer of 2012 in South West London. Using an intrinsic balance of creativity and business, together Beatrice and Kelly have worked diligently and harmoniously to develop the extremely successful campaign 'Africa is on your street'. Having harvested their technique and gained a strong following of clients, Iconicity Fashion is heading to full bloom with the launch of their new website 'www.iconicityfashion.com' along with their already established blog, 'the social affair'.
Iconicity Fashion designs unique clothing, hand stitched and created especially for you. It is important to us to emphasis exclusivity; we create limited numbers of our designs. Our garments are a celebration of individuality and loving production that we want all our customers to share.
Iconicity designs have appeared on the Sporah Show followed up with an interview with the resident blogger, Katherine Wong. Iconicity established a strong reputation by dressing many prominent members of the UK African entertainment community, such as Theodora Ibekwe at the Women for Africa Awards, Miss Victoria Chi-Chi Okafor , Jacqueline Matovu and aspiring model Fashwa Luke.
Iconicity has also designed African inspired costumes for beauty pageants such as Miss Uganda UK, Miss Cameroon UK, Miss Congo UK, Miss Ghana UK, Miss West Midlands and Miss Black Africa. Recently, Iconicity has been asked to feature in the Styleafriq show in Birmingham for Fabafriq Magazine, visiting Calgary, Canada for the Afrikadey! Festival to show the latest ready-to-wear range and lately the AMfest 2012.
Although still emerging, the designs have also been showcased at London's Fashion's Finest, Kenya's Young Achiever's award and published on All Africa Fashion. Iconicity has recently been featured in the Hounslow Multicultural Festival at the Paul Robeson Theatre.
The Iconicity office has also opened in Hounslow, London for bespoke consultations.

THE COLLECTION
ICO∙NIC∙I∙TY ▪ correspondence between form and meaning.

ICONICITY FASHION offers both custom and ready-to-wear clothing and accessories for the ultra-chic and modern woman. We proudly boast our garments and accessories are hand-made in London, England. ICONICITY has creatively fused their love of culture, vibrant prints, youthful fun and timeless style to add individuality to each look.

Lengths:
Miniskirts, ankle-length trousers, floor-length evening dresses, dip hems and floor-sweepingtrails

Fabric:
Silk, crêpe, satin, sequins, cottons, Vlisco, Mitex and Julien Holland wax prints

Mood/Style:
The colour and Light collection combines African prints and luscious crepes and silks and sequins for a light, fresh and contemporary take on ethnic print inspired fashion.

The collection is a colourful explosion of ethnic prints with astute tailoring, compounded with contemporary cutting, all elegantly juxtaposed on the trends of London's fashion theatre.

The collection consists of floaty light tops, draping, wrap and cowl neck dresses, slim fit African print trousers and pencil skirts, African print hoods and waist coats, silk satin miniskirts, exaggerated collars all combining to create an enigmatic elegant collection.