July 3, 2012
|
Personality Profiles
Anyone who spends much time reading about entertainment in Africa will have come across the name, Ameyaw Debrah. He is a prolific writer and responsible for so much of the available news and information relating to the world of entertainment in Ghana in particular and Africa in general. Indeed, in keeping us clued in on all things celebrity, Ameyaw has become something of a celeb in his own right. But, although his name has grown into a familiar one, some still draw a blank when they think about the man behind the name. Exactly who is Ameyaw Debrah anyway? I decided to find out.
I caught up with him at the ETV 'Made in Ghana Month' launch, in June this year. His attention at the event was in hot demand. Ameyaw is the personification of 'Tall, Dark and Handsome'. I didn't know he stands almost 6'3 tall and was surprised to find him towering over me when I managed to steal him away for half an hour of tête-à-tête. His height, rugged features and mocha complexion together with a casual style and an amiable persona, all add to an overall charm that makes him very cute indeed.
Although maybe a touch shy, he didn't have too much difficulty talking about himself. He told me that growing up, he was inquisitive especially in the sciences. So much so that his parents thought he might go into medicine. However, at secondary school rather than excelling in maths and biology for which he had little interest, he found himself topping the arts courses and snapping up the arts awards. From then he nurtured an interest in writing and joined various writing and debaters clubs. During his time at Adisadel College, Cape Coast, he became the editor for the school magazine which marked the start of a career in media. Ameyaw went on to Kwame Nkrumah University of Science and Technology, Kumasi, where he majored in Publishing Studies. He won the Best Publishing Student Award, sponsored by entertainment magazine, Ovation. This accolade afforded him the opportunity to do his national service with the magazine and so set him on a path of entertainment reporting for which he has since become known.
Ameyaw is very passionate about his work and is optimistic about the entertainment scene in Ghana which he says is becoming more attractive and is growing the celebrity culture. "It can only get better, I have seen the progress and I am hopeful. Those of us who find ourselves reporting on what these people are doing are also contributing in sustaining the industry," Ameyaw believes. However, he thinks that more of the responsibility for nurturing the industry could be shouldered by business rather than the artists themselves. Given the mass popularity of entertainment among young and old alike, he is convinced that there are plenty of investment opportunities that can be taken advantage of which could also promote the entertainment in Ghana.
Ameyaw is very proud of some of the artists in Ghana. In particular he commends the work of musician Sarkodie who he says has pushed himself to become one of the biggest names in Ghana. "I have watched him from the beginning and seen what he has achieved and his potential," he said. He is also pleased by the inroads made by the movie industry which sees as having achieved much in taking the names of Ghanaian artists to an international audience.
He is very modest about his own fame but recognises that it exists and brings with it certain responsibilities. "Through the internet and social media, people have access to you and want to know you and want help from you," he says. He meets others who want to follow in his footsteps career wise but cautions them to enter the business for the right reasons. "Some want to do it because of a perceived glamour, they think you get to go here and there, etc. To be successful t is important to have a genuine interest in writing and to develop your style and perfect your craft," he advises. However, he is keen to help budding writers and has set up NowGhana.com as a platform for new writers to get their work seen and out there.
Ameyaw is active in all social media. He has Facebook and LinkedIn and his Twitter account has a 10,000+ strong following. He sees social media as important because it is a medium through which young people are increasingly communicating and expressing themselves and because it is a platform from which anyone can reach beyond their immediate locality and "go global," as he puts it. "I think it is helpful in propagating whatever message you have or whatever work you are doing because you are likely to find others of like mind who will follow you and you can exchange ideas," he says.
Ameyaw is known because he has, and still does write for some of the most important media houses for African entertainment news including, Star Newspaper, Ovation magazine, Jamati.com, ModernGhana.com and Orijin-ent.com. However, his personal goal is to create his own business model in internet publishing in Africa. His own name platform, AmeyawDebrah.com, is his work in progress to this end. He has achieved remarkable success with it already. The website has become a recognised brand in Ghana and endorsements from him carry a lot of weight.
Although Ameyaw is a man that has achieved a tremendous amount and talks with an authority that stems from experience, at age 30, he is still young and only at the threshold of his career. Greater things can be expected from his camp and he is certainly someone to watch in the coming years.
Oyaba Osei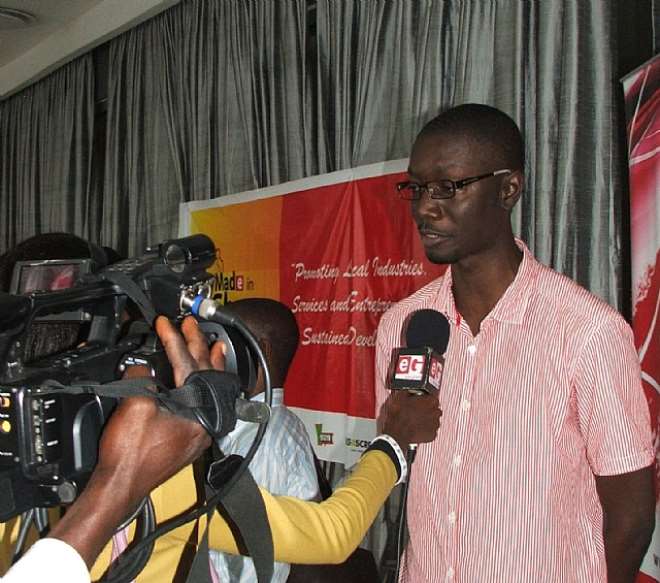 AMEYAW 1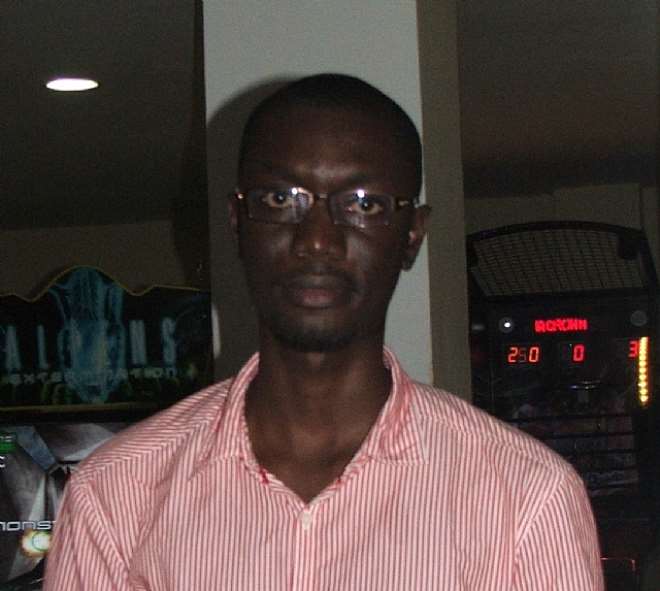 AMEYAW 2