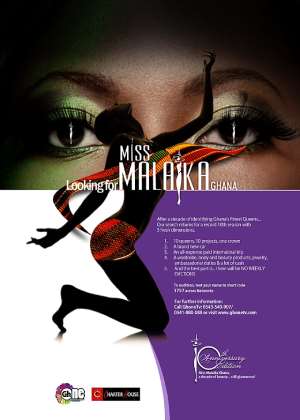 After a decade of identifying Ghana's Queens……………………..
Our search returns for a record 10th season with five fresh dimensions
1. 10 Queens, 10 Projects, 1 crown
2. A brand new car
3. An all-expense paid international trip
4. A wardrobe, body and beauty products, jewelry, ambassadorial role & lots of cash
5. And the best part is……. There will be No Weekly Evictions
To audition, text your name to the short code 1757 across Networks
For further information, call Gh One TV on 0543- 549907/ 0541-880088
You can also visit www.ghonetv.com.