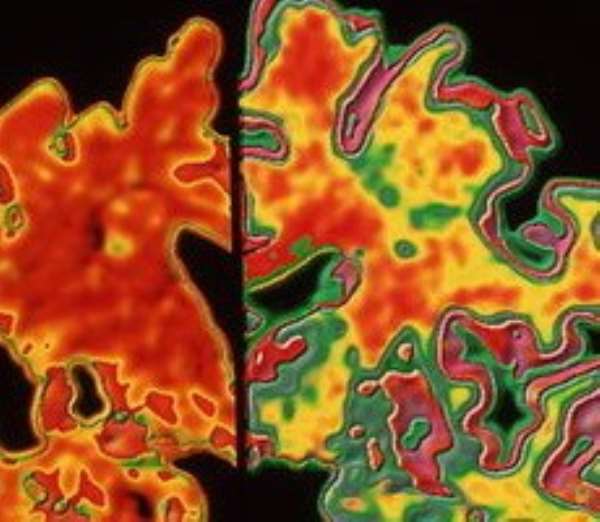 Scar tissue forms after a heart attack
Bone marrow stem cell therapy offers "moderate improvement" to heart attack patients, according to a large UK review of clinical trials.
The analysis by the Cochrane Collaboration looked at 33 trials involving more than 1,700 patients.
It said longer-term studies were needed to see if the experimental therapy affected life expectancy.
The review comes a day after doctors reported the first case of using heart cells to heal heart attack damage.
If a patient survives a heart attack, dead heart muscle is replaced with scar tissue - leaving the patient weaker and possibly on a lifetime of medicine.
Researchers are beginning to show that taking cells from a heart, growing millions of new heart cells in the laboratory and pumping those back into the heart may reduce scar tissue and lead to new heart muscle.
However, the trials are at a very early stage and in only a handful of patients. Using a similar technique with cells taken from the bone marrow, which is a prime source of stem cells, has a much longer pedigree.
The report by Cochrane pooled the data from all 33 bone marrow trials which had taken place up to 2011.
It concluded that bone marrow therapy "may lead to a moderate long-term improvement" in heart function which "might be clinically very important".
Longer life uncertain
It said there was still no evidence of "any significant effect on mortality" in comparison with standard treatment. However, this may be due to the size of the studies and that patients were followed for a short period of time.
Lead author Dr Enca Martin-Rendon, from NHS Blood and Transplant at the John Radcliffe Hospital in Oxford, said: "This new treatment may lead to moderate improvement in heart function over standard treatments.
"Stem cell therapy may also reduce the number of patients who later die or suffer from heart failure, but currently there is a lack of statistically significant evidence based on the small number of patients treated so far."
Prof Anthony Mathur, from Barts and the London School of Medicine and Dentistry, is leading the largest ever trial of stem cells in heart attack patients.
It starts this year, however, he told the BBC that the results could come quite quickly. Three thousand patients across Europe will take part. They will be injected with stem cells five days after a heart attack and then followed for two years to see if the therapy affects life expectancy.
Prof Peter Weissberg, medical director at the British Heart Foundation, said: "This review reflects the consensus of opinion about these trials - cell therapy has a modestly beneficial effect.
"Despite that, no-one knows why, or even if, cell therapies will translate into better survival or sustained improvement in damaged hearts. It's much too early to judge the likely long-term benefits."