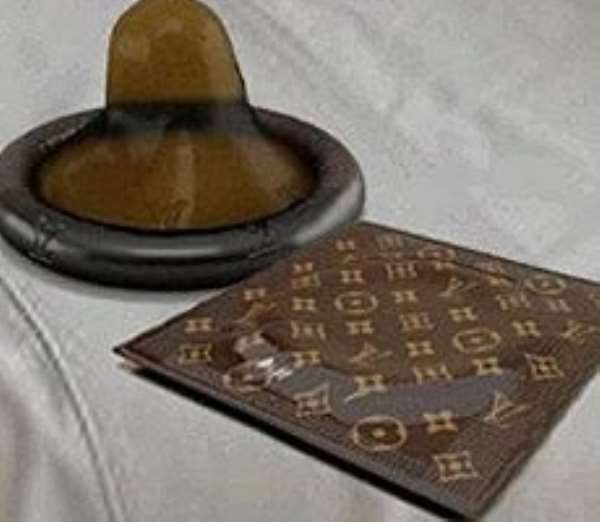 The condoms go for US$68 each
French fashion powerhouse Louis Vuitton which promises a world of elegance, inspiration and innovation is outdooring its own brand of condoms to the world.
The luxury/designer line of condoms does not come cheap as one has to pull out a whooping US$68 to buy one.
Louis Vuitton (VL) since its inception in 1854 has dazzled the world with its high class fashion range of leather goods including handbags bags and shoes but many have said the Louis Vuitton condoms are super expensive.
Some questioned, "How does that encourage safe sex at all? Who has the money to spend 70 bucks on a condom!?"

Story by Myjoyonline.com/Ghana