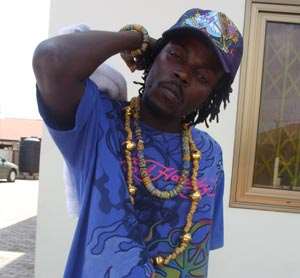 Hiplife top gun Kwaw Kese is billed to bring back his 'Abodam' flavour as he thrills audience at the Exopa modelling school, located behind the Ghana International Trade Fair Centre in Accra.
Come Saturday, June 18, the 'Abodam' crooner will perform alongside others at the Exopa complex as part of the school's graduation ceremony.
The graduation is for a number of Exopa's young models who underwent intensive modelling training at the agency's training institute.
Kwaw Kese returned to town from the States a couple of weeks ago and will be the major act at the ceremony. His scheduled performance is anticipated to be his major show for the month of June.
Most of the models graduating from Exopa are runway and commercial models. After the graduation, they will have a 2-year contract to work with the agency, after which they could decide to leave or stay with the company.
The ceremony will come off with a lot of exciting side attractions, as some of the models will hit the runway to not only catwalk their way to stardom, but also show off what they have learnt after six weeks.
This is not the first time Exopa is putting up such an exciting gig.
The school, after every six weeks of training, holds mini graduation ceremonies for students. After four sessions of mini graduation ceremonies, a mass graduation is held where all graduates come together for a bigger celebration.
The agency does not only teach people how to model on the runway, but also coaches its models on how to control themselves and walk gracefully in public places.
Currently, registration is ongoing to admit more wannabe models for the next 6 weeks' training.
By Francis Addo