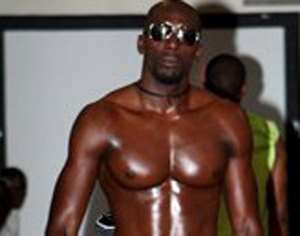 After several weeks of rigorous training, the Exopa Modeling Agency will on Saturday, June 18, affirm its presence on the modelling scene with an anticipated huge graduation ceremony for a number of its young models.
The models underwent intensive modelling training for over six weeks at the agency's Exopa Burge training institute behind the Accra International Trade Fair Centre. Most of the models who are graduating are runway and commercial models. After the graduation, they will have a 2-year contract to work with the agency, after which they can decide to leave or stay with company.
There will be lots of exciting side attractions at the ceremony.
This is not the first time Exopa is putting up such an exciting gig. Previous events alongside bikini shows were just exciting and Saturday's ceremony will not be any different.
The school, after every six weeks of training, holds mini graduation ceremonies for students. After four sessions of mini graduation ceremonies, a mass graduation is held, where all graduates come together for a bigger celebration.
Next month's event is expected to be big with some personalities in the fashion and modelling industries, as well the showbiz industry, passing through.
Advertisement
The agency does not only teach people how to model on the runway, they also coach their models on how to control themselves and walk gracefully in public places.
Currently, registration is ongoing to admit more wannabe models for the next 6 weeks training.
Come Saturday, May 21, the agency will start auditions for some of the modelling activities planned for the graduation ceremony, which starts at 2pm on June 18.
By Francis Addo