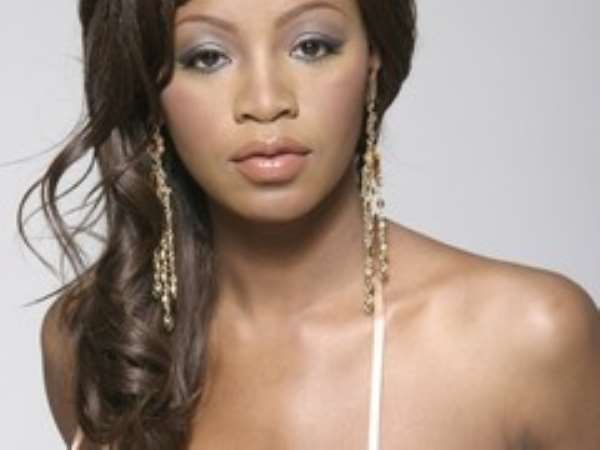 Ghanaian Beauty Queen and international model, Pearl Amoah recently staged a fashion show in Accra to raise funds for fishermen in La, Accra. La is one of the largest fishing communities in Accra, which provides majority of the fish needs of people in Accra and beyond.
miss ghana
However these fishermen are faced with numerous problems that impede smooth and safe fishing operations. Fishermen in La lack functional fishing boats and they have had to
rely heavily on antiquated and economically unsustainable fishing methods such as the use of simple canoes for deep sea fishing. Their fishing nets need repairs, and they need proper shelters to keep them safe when they are not on sea.
These were some of the problems that informed Pearl Amoah's decision to raise funds to support these fishermen. "The Greek Pearl Show" exhibited some trendy creations by the model-turned-designer. Patrons donated various sums of money to the course and proceeds from the sale of Pearl's designs will be added to the amount realised at the event. The total sum will then be handed over to the leadership of the La fishing community.
Since her return to Ghana, Pearl Amoah has devoted her time and resources to helping the needy in society. She has already held a charity fashion show fundraiser in support of autistic children in the New Horizon Special School in Accra. She also has an ongoing project on leukaemia and lymphoma.