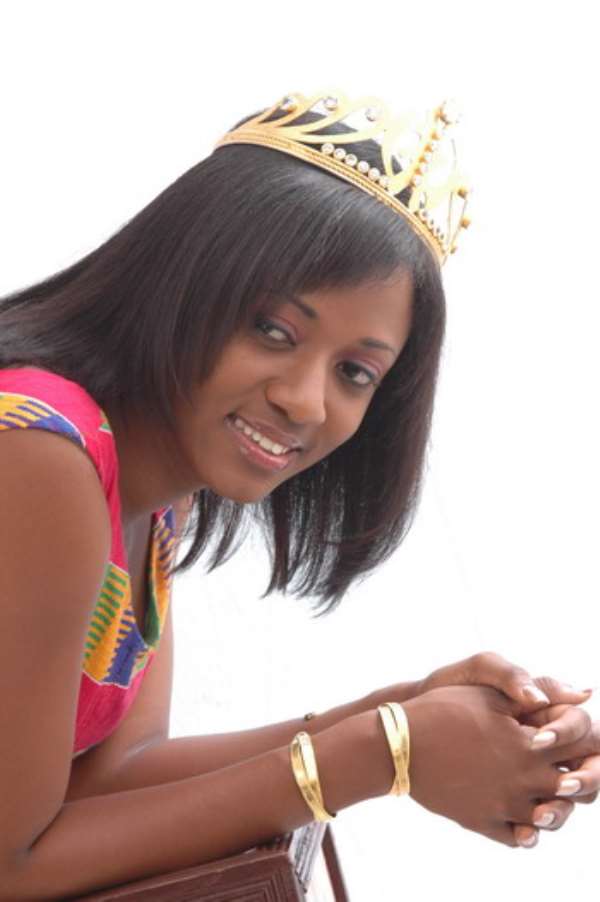 Frances Tekyi-Mensah was born and grew up in Tema, an industrial and port city in the Greater Accra region of Ghana.
She is currently studying Psychology at the University of Ghana as her bachelor's degree. Frances' ambition is to become a Chartered Accountant and a Philanthropist.
Her ultimate dream is to tour around the world, meet lots of people, learn other cultures and make positive impact on lives of other people in every way possible.
Her hobbies are watching sports like football, horse racing and swimming and she plays basket ball and tennis. She also enjoys dance, listening to music with a nice melody, photo shots of herself, modeling activities, surfing the internet and meeting new people.
Frances loves dogs and horses. Her favourite food is Chicken and Rice. Personal motto is: the pessimist sees difficulty in every opportunity; the optimist sees the opportunity in every difficulty. Be an optimist.
http://www.missghana2007.com/about.asp