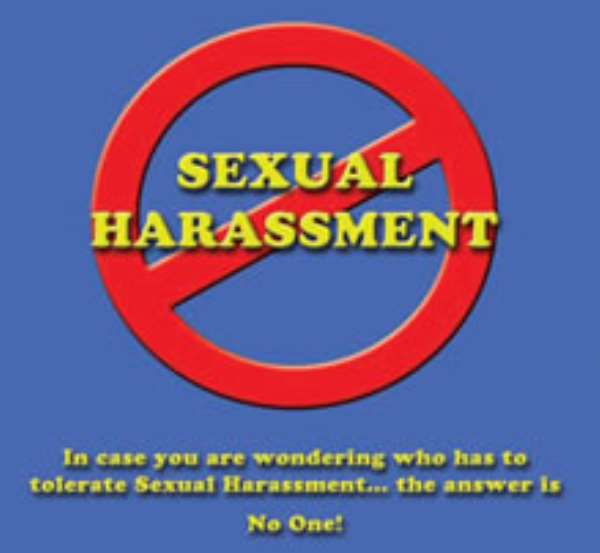 Business Guide has reported on a shocking issue which I think should be looked at on here as well. As much as it is a shocking story and situation, I will like to point out some few things first before we all say our mind or begin to pour out the rants…
This story was reported by Felix Dela, the guy who brought us the 'McDonalds Coming To Ghana In 2011' story which the person he claimed to have interviewed and working to bring the world fast food giant to Ghana (Seth-El) wrote to GC days later to deny ever having such an interview with him.
Why am I pointing this out? This should caution you about the credibility of the Felix's writing. I am not in support of corporate prostitution but mind the reporter; he has done it before…
Anyway, the story below is a sad one which throws several questions out. Where is the respect of our corporate entities when it comes to their staff? Why are corporations taking their staff for granted in other to maximize profit?
It is good to enlighten yourself with what is really happening in our country Ghana when it comes to work and others. This may answer why some young graduates are still suffering abroad and do not have the intention to consider even going to Ghana to work.
I know of several young women who have finished their degrees abroad and do not want to even think of going to Ghana to work though they are struggling outside. If this is what is really happening, why would a young girl who has just finished her education come down there to work?
…………………………………………………………………………………………………
Some reputable banks in Ghana are allegedly turning their female bankers into 'prostitutes' in their drive for aggressive deposit mobilization, Business Guide has gathered.
All banks in Ghana expect their employees to bring customers each month to save with them, but interestingly the same banks regularly set unrealistic targets with stiff deadlines for the employees to meet, leaving them with no options than doing the 'unthinkable.'
These targets range between GH¢30,000 and GH¢50,000 per employee per month, a situation that has generated an aggressive competition.
Business Guide has gathered information which suggests that some notable banks have by convention, accepted 'sex trade' between their staff and prominent personalities so they could win them as clients.
Miss Rita Araba (not her real name) is a young, educated and beautiful lady. She is 25 years old and any man's dream girl. She enjoys a mouth-watering salary and welfare package, dresses well, rides one of the best and latest ranges of automobiles and the envy of her less endowed and less privileged peers.
Regrettably, Araba recently had to resign from one of the oldest and reputable banks in Ghana as Marketing Executive because she could not withstand the pressure from her employers to warm the bed of a multi-millionaire potential client. The target she must meet, either by hook or by crook, was not directly to sleep with any man, but certainly the package of her job included 'going all out' to get the men, even if to date them, irrespective of their ages.
'That is what my job entails. I travel the length and breadth of the country, even on short notice. Sometimes, I and some of my female co-workers have to travel with a client outside the country. Most people envy us but they do not know what we go through. It is dehumanising, it is traumatic,' she told Business Guide in an exclusive interview in Accra recently.
But Araba is not alone in this 'sex business' as her story represents the ordeal of several other female bankers who are coerced into engaging in sexual escapades to break the bar to meet unrealistic goals.
'I know of countless female bankers, young and old, who are 'forced' to use their bodies to generate funds for their employers,' she confessed.
Another victim of this canker, who works in a bank in Kumasi, said: 'I am doing it for a living. I cannot talk to you in details, Mr. Journalist because my boss would suspect me when the story is out and I would be fired period.'
Interestingly, a number of bankers Business Guide spoke to deny the practice of what is being referred to as 'corporate prostitution' but one of them who wanted to remain anonymous, admitted it exists in the corporate world, adding that, nobody in the corporate environment will practically admit it.
'We have witnessed a situation where a female bank employee was given a job in January and by March was expected to meet a target of over GH¢50,000' the source said, noting that realistic target per employee per month should be around GH¢6,000.
It is therefore no longer surprising dozens of women are seen everyday parading the corridors of offices knocking on doors, and once let in, some would begin to weep, begging for help to meet their target or they will get sacked, he added.
The banker blamed the development on what they called Monthly Performance Report (MPR), whereby a banker is called by the board and told to account for everything he or she has done so far. 'And for a young lady who was given a target of over GH¢30,000 a month, she would want to impress for the sake of her job. If such a lady could not meet the target and has nobody or connection, she would be humiliated, especially with all sorts of questions and executive comments being passed on her. She is also rated based on the target she is given, so she would be under pressure. So for a lady who does not have the fear of God in her, she would succumb,' the banker said.
According to him, the bank manager would never tell a female banker to become a sex slave to a customer but by action and character, the insinuations are glaring.
'But the lady is mature enough to know what is right because it is believed that anybody that works in a corporate organisation is an adult,' he stated, advising that there were many ways to meet targets without going into that.
He said money could be sourced from financial institutions, pension fund managers, real businessmen, clubs, insurance houses and churches, among others. He observed that ladies engaged in corporate prostitution were those who saw nothing wrong with that habit.
'Most organisations are known for using cute and elegant ladies as secretaries, customer service attendants, knowing fully well that putting gorgeous ladies in the forefront of any organisation tends to cheer up customers,' the source said, stressing that when it comes to marketing, it does not matter whether a lady is beautiful or not, it is the skill and expertise that matter most.
Another source, who also would not want her name mentioned, sees it from a different point of view. She thinks bank managers are not to be blamed because they are also under pressure to increase cash deposits. According to her, such pressure usually comes from the board to the managing director who passes it down the ladder to the business development officers commonly known as marketers who are the 'foot soldiers' interacting with customers to bring in deposits.
'Most CEOs of these banks were in a hurry to respect the prudential guidelines, credit administration procedures and professional ethics. Their focus was aggressive deposit mobilization using our poor and in most cases, innocent ladies as baits.'
'Recent reports revealed that less than 20 percent of Ghanaians still save with banks so the 26 banks operating in the country have to struggle to get their portion of this percentage,' the source noted.
She disclosed that from her experience and observation, ladies that indulged in 'corporate prostitution' ended up inflicting pains on themselves. They either contacted diseases, unable to settle down and marry or they ended up with a broken marriage, she explained.
Story by Felix Dela Klutse/Business Guide