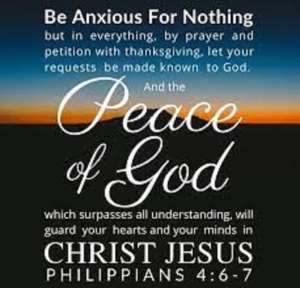 I. Daughter of Zion, God is able! Yes, GOD IS ABLE to deliver you from that sick bed. God is able to turn things around for your good within a twinkle of an eye. Don't doubt God's ability. Don't listen to prophets of doom. God is the only one who is able to move you to the next stage. Yes! Jehovah is able to turn things around, and in fact, He is turning things around for you. GOD IS ABLE to calm the turbulent sea in your life. GOD IS STILL ABLE TO TURN YOUR BUSINESS AROUND EVEN IN THIS STAGE OF THE YEAR.
II. Dearly beloved, then said the king unto her, "The King of Kings and the LORD of Lords is asking you! What will thou, Queen Esther? What do you want—my brother, my sister? And what is thy request? You are a royal; you are a special person. What at all is troubling you and has affected your mood? Your countenance has changed; your heart is troubled. What is the problem? You need prayer partners. The God who is able says, "Ask, and it shall be even given thee to the half of the kingdom.
III. Dearly beloved as the year gradually fades away, by the power of Yeshua, I declare unto you that your challenges, difficulties, and hiccups will also fade away. Your troubles, midnight cries, family headaches, obstacles, confusion, and darkness will also fade away. God has declared it, and so shall it be in Jesus Christ's name. As long as the earth endures, there will always be seedtime and harvest; there must be planting before harvesting. Farmers carefully select their seeds for planting. My dear, what seeds do you have? Farmers are purposeful about what they want to harvest; therefore, they plant seeds that will bring them that harvest. You cannot plant maize and expect to harvest rice. WHAT SEEDS ARE YOU PLANTING?
IV. SON OF MAN, lift up your hearts and hands this last quarter in spite of the challenges, and praise and extol the name of our God forever and ever. Great is the LORD and most worthy of your praise; his greatness no one can fathom. One generation, you are a generation, so commend His works to another. This quarter, never stop singing your praises. Let your praise flow like a stream from the mountaintop. Tell the world about the mighty acts of God in your life. Yes! Proclaim the goodness of Almighty God in your life. FOR THE LAMB OF GOD IS INDEED WORTHY TO BE PRAISED. This is a DIVINE MESSAGE OF ENCOURAGEMENT offered through the Authority and Power of Christ Jesus and served to you through God's Vessel Francis Ameyibor, Yes! God is able to answer your request.
V. 2023 MY DIVINE YEAR TO PURSUE, CAPTURE, AND TAKE POSSESSION - God is not a man, that He should lie, nor a son of man, that He should repent. Has He said, and will He not do it? Or has He spoken, and will He not make it good? GOD CANNOT LIE.
PRAYER: May the Lord water His words in our hearts and minds from this day forth so that we will sow wisely this year through Christ Jesus' name, Amen! God bless you and answer you quickly as you call upon Him. God, who cut the sod, will also commission it.
REF: Genesis 8:22
Esther 5:8
Numbers 23:19
WHATSAPP CONTACT: +233277438688
GOD'S VESSEL GLOBAL FOUNDATION
-CDA Consult || Contributor