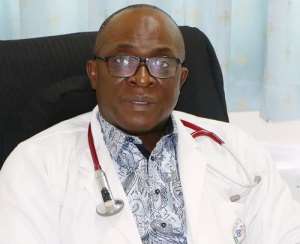 Dr. Abdul-Samed Tanko, the Head of the Cardiology Unit at the National Cardiothoracic Centre in the Korle-Bu Teaching Hospital, has advised Ghanaian workers to have enough rest.
He emphasized that a lack of proper rest can lead to hypertension, a leading cause of heart-related conditions, including kidney failures.
Dr. Tanko highlighted the issue of many Ghanaian workers failing to take their allotted leave, often out of fear that their absence might result in others taking their positions or missing out on lucrative opportunities.
Consequently, they remain at their posts without taking time to cool off and destress.
During an interview on Accra-based 3FM monitored by ModernGhana News, Dr. Tanko, a renowned cardiologist, expressed concern about workers who have been continuously employed for more than six years without taking leave.
He stressed that quality rest, including enough sleep, is essential for a healthy lifestyle and noted that individuals who do not get enough sleep are more susceptible to developing hypertension.
Hypertension, according to Dr. Tanko ranks among the primary factors responsible for various cardiovascular diseases, including strokes.
He called on Ghanaian workers and the general public to prioritize good rest, maintain a balanced diet, engage in regular exercise, and avoid excessive consumption of salty and sugary foods to stay healthy.
Dr. Tanko emphasised, "Don't take work home; a lack of sleep is directly linked to hypertension."